Since Sun Youth started in 1954, the organization's cofounders Sid Stevens and Earl De La Perralle were able to surround themselves with valuable individuals who contributed each in their own way to the development of the charity. Many of them joined in their youth, often times through student employment, and continued to work for the organization full-time. One such person is Johanne Saltarelli who was recently named General Director  of the organization after the passing of Earl De La Perralle in June 2018.
Johanne first became involved with Sun Youth in 1975 through its sleep away camp. "In those early years (before Batshaw Family Services were created), Sun Youth had youth workers. This job appealed to me instantly and fit in beautifully with my school hours", she recalls. While studying, she would work evenings and weekends at Sun Youth. What interested her most in the work was the variety of tasks at hand. "You work with the youth in afterschool programs; answer a fire call, you would help a family with basic needs. In other words, you did whatever needed to be done", says Johanne. She finds this is as true today as it was all those years ago.
Working at Sun Youth has been Johanne's passion for over four decades, especially working with young people. She explains: "I have been privileged to work with some amazing youth, both as a worker and then as director of our summer camp. I believe that we were able to provide an environment where they could discover and reach their true potential. They have gone on to be great contributors in their respective fields, in our organization, whether donating their time or their finances, and to the community."
As Sun Youth's new Executive Director, Johanne Saltarelli is fully aware of the challenges that lay ahead. "As with all nonprofits there is increasing competition for donor money, fundraising, donor involvement and staffing." There is also Sun Youth's plan of getting its own building within the next 3 to 5 years. Johanne calls it the organization's "forever home". "With the school board needing Baron Byng (which housed Sun Youth from 1981 to 2018), our organization has been pressed to move in several different locations" she says. "Our main objective will be to bring all of our programs back into the same building." That was one of Earl's visions, which he shared with remaining cofounder Sid Stevens.
When asked why she thinks the organization is still around after 65 years, Johanne believes it is because Sid and Earl were always visionaries. "They worked hard to surround themselves with staff, volunteers and donors who shared their vision and their mission. Their strengths, our strengths, have always been to adapt to the needs of our community and to respond as quickly as possible."
It is obvious that Johanne Saltarelli truly cares about the people behind Sun Youth. "What we do, with the help of all our donors, staff and volunteers, helps to make people's lives better, less lonely, less scary, warmer: and for the kids, 'add a little more sun'. I get to meet and work with amazing people every day. They are creative, innovative and inspiring people, working together each day to make their community a better place." On behalf of everyone at Sun Youth, thank you Johanne for being there for us and for the community!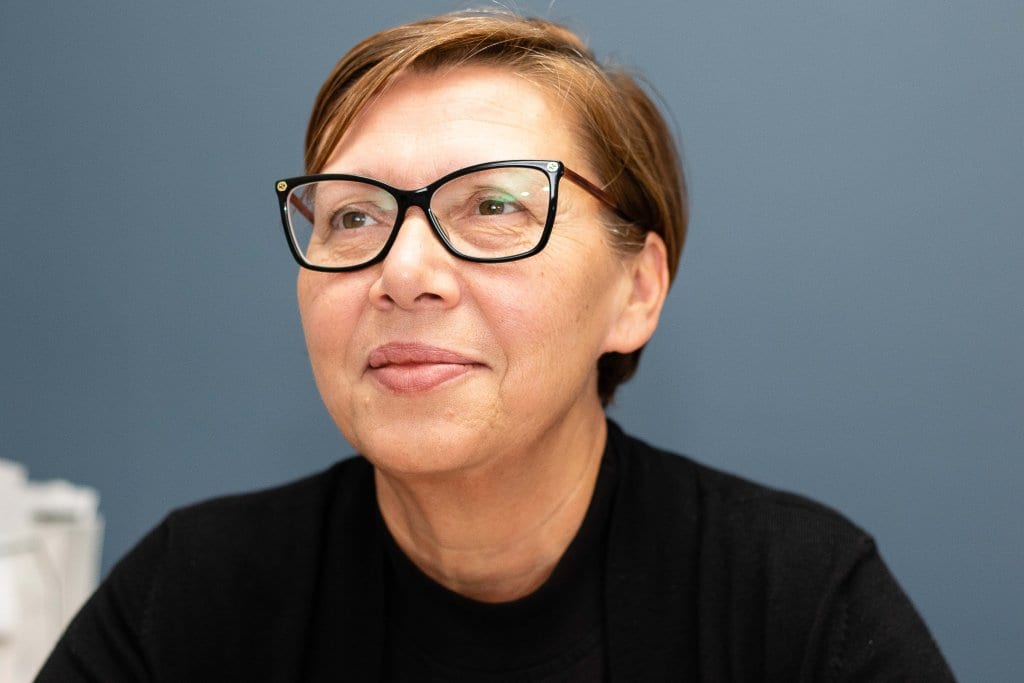 Johanne Saltarelli is Sun Youth's New Executive Director.