Develop and integrate!
Our Hockey Development program gives all kids 5-12 years old a chance to learn and play, as well as getting introduced to Canadian culture.

face off!
Hockey Development comes from one of the first team sports organized by Sun Youth in the mid-50s. Now we transmit our love for Canada's game to new generations.
We introduce children between 5 and 11 years old, newly-arrived or from low-income families, to the fundamentals of the sport, making it accessible. The kids learn basic skating and progress to team play.
Breakaway!
The Hockey Development program is available to Pierrefonds-based kids. Sponsored by the City of Montreal and the Pierrefonds-Roxboro Borough, sessions take place at the Pierrefonds Sportplexe.
For more information write to our program Coordinator Vinnie Matteo at vinnie.matteo@jas-sy.org.
Sportplexe Pierrefonds,
14700 Pierrefonds Blvd.,
Pierrefonds, Quebec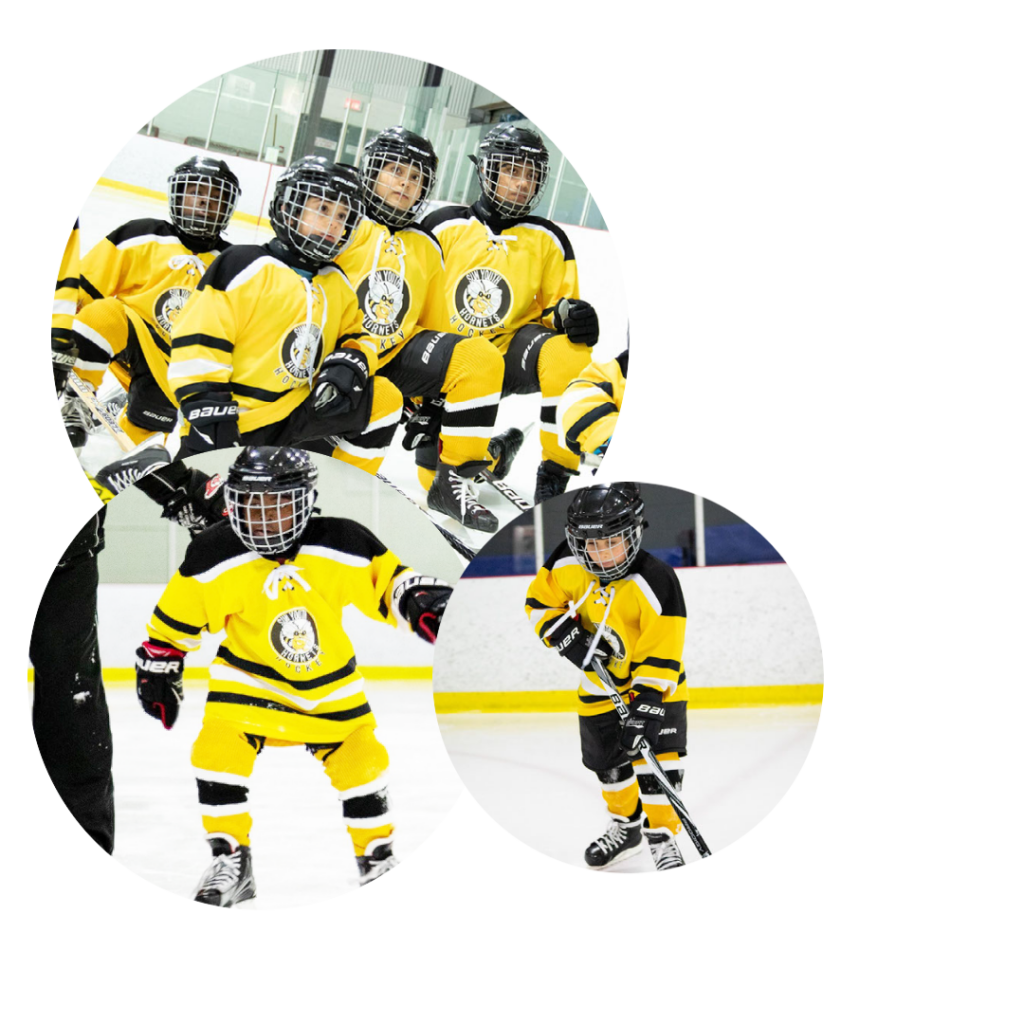 WALL OF FAME
Many of our former Hornets were able to pursue their dreams at the college,
university and even professional levels. We call them our wall-of-famers.