For a sixth consecutive year, Sun Youth had the pleasure of celebrating Valentine's Day with its annual fundraiser dinner to help finance its Heating Assistance Program. The evening was held once again at the Robin des Bois restaurant on February 26th, 2019.
During this warm and entertaining evening, Sun Youth had the chance to reconnect with friends and faithful partners such as representatives of the Montreal Police Department (SPVM), the Chronic Viral Illness Service of the McGill University Health Center and the HR consulting firm Solertia. Also in attendance were Sun Youth staff and volunteers. Needless to say there was a lot of love in the air! There was a big surprise in store for the many guests: a chance to win tickets to watch the Montreal Canadiens from a luxury suite at the Bell Centre, courtesy of the Montreal Gazette.
Thanks to generous sponsors, numerous other prizes were also offered through a raffle, with everything from beauty products, chocolate, clothing store and restaurant gift certificates to wine bottles and more. Sun Youth would like to thank the Cadillac Music band for once again having entertained the crowd with an amazing performance throughout this heart-warming evening. From the bottom of the heart, Sun Youth would also like to thank loyal partner Robin des Bois for its warm welcome. Thanks to everyone and see you next year!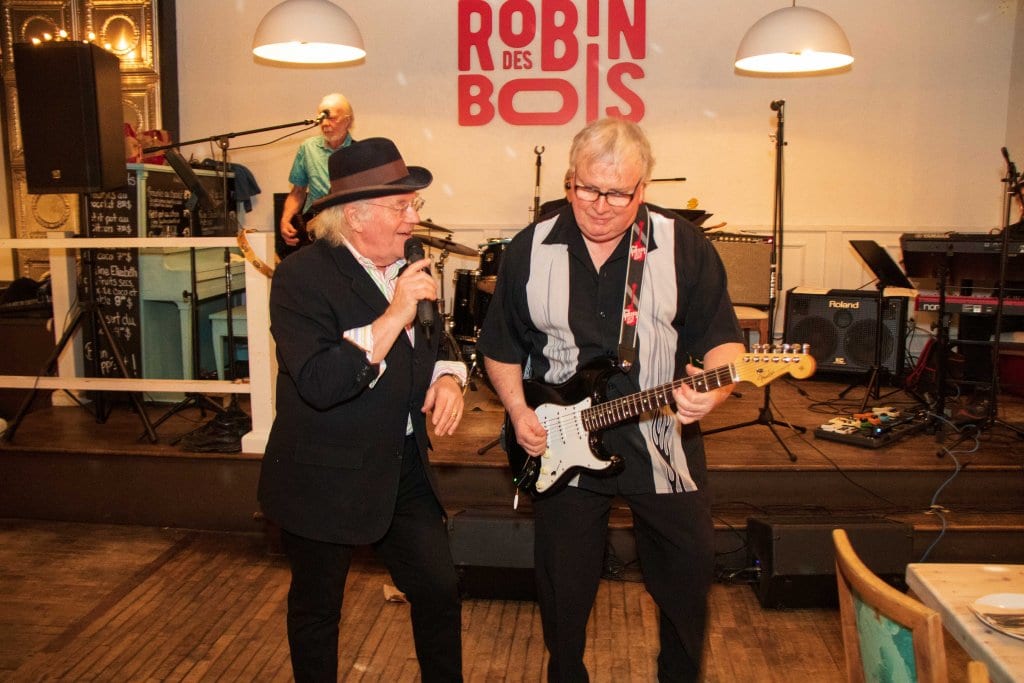 The Cadillac Music Band once again provided the musical entertainment for Sun Youth Annual Valentine's Day Fundraiser. Photo: Nicolas Carpentier.