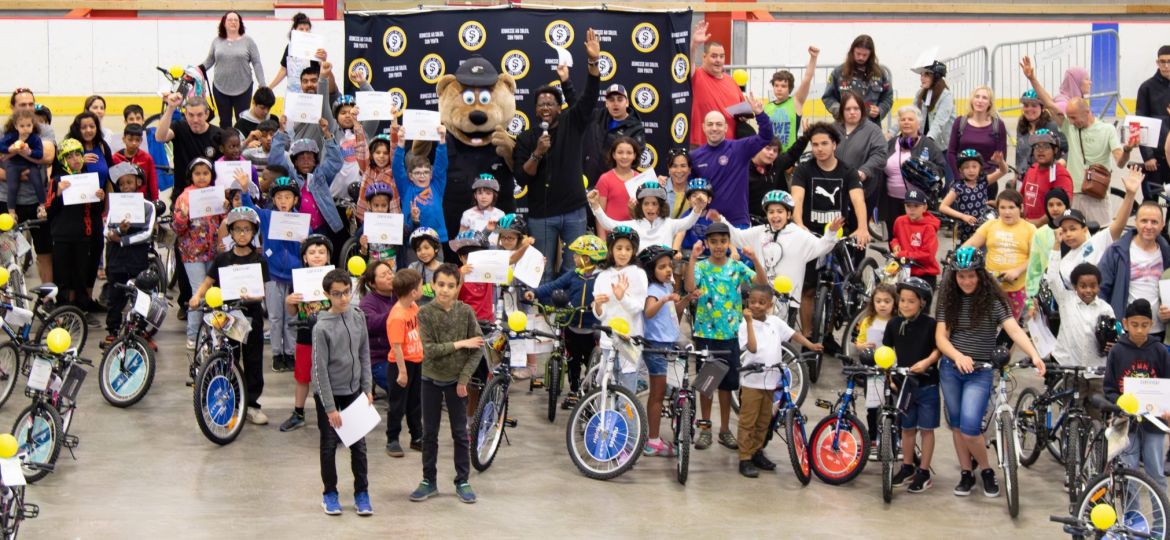 On Saturday, June 3rd, at Aréna Michel-Normandin, 100 amazing youngsters notable for good deeds or extraordinary courage in the face of difficult circumstances, were rewarded at the Sun Youth Avi Morrow 39th Annual Bike Distribution. 
"If you are here today, it is because an adult close to you took the time to write to us and tell us about you", said Sun Youth's spokesperson, Meeker Guerrier. "Maybe it's your parents, your grandparents, your teacher. This is NOT a contest you won. You are here today because of your good deeds, your courage, your perseverance". Guerrier has faced adversity himself in the last few years and has shown admirable resilience. He served as a wonderful role model for all the youngsters present.
This program has been made possible by the generous contribution of the Morrow family. Over the years more than 2,000 new bicycles have been distributed thanks to the late Mr. Morrow's exceptional generosity. This ceremony was always a way for him to shine a spotlight on the kids who are impacting their community; kids who have raised funds for a cause, helped elderly neighbours or younger kids in school, or shown courage during difficult situations such as fleeing from war or violence, dealing with the death of a parent or a very serious illness, and more.
Here are some of the children who were rewarded on Saturday.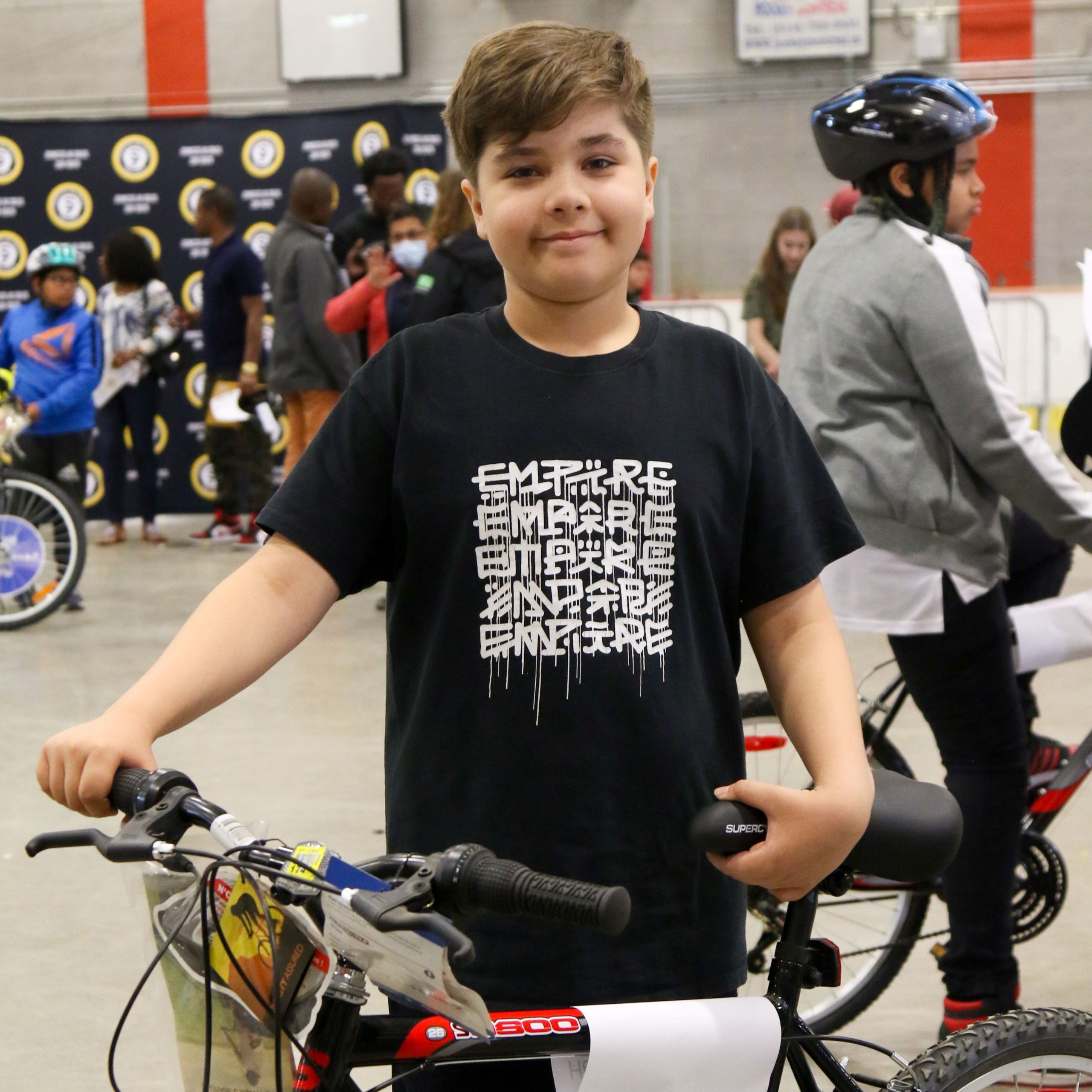 Henrik makes his own greeting cards every year and sells them at grocery stores to raise money for the Terry Fox Foundation. He also walks a younger student to his speech therapy twice a week, to help out another family in his community.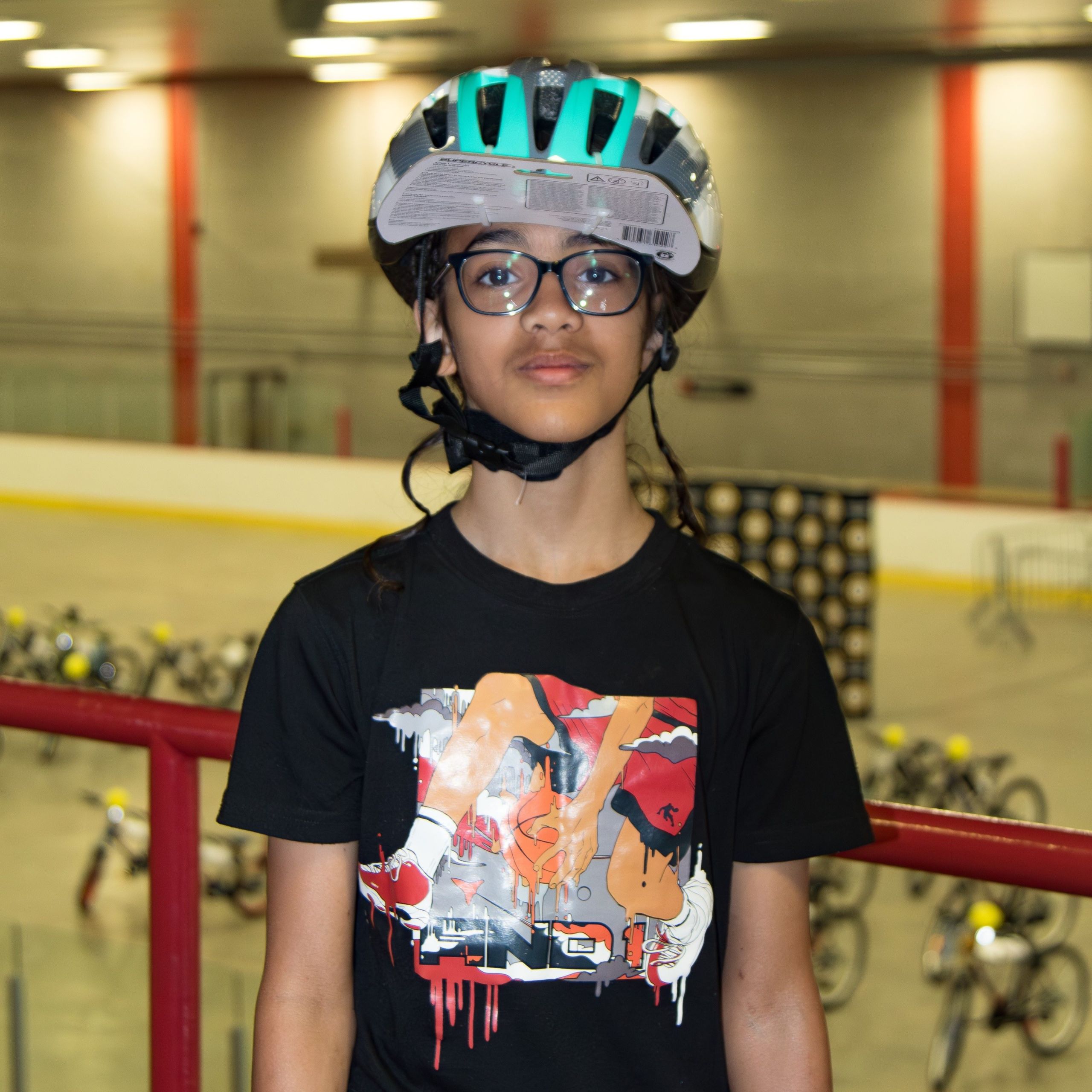 Rayan and his family fled from several countries including Ukraine to come to Canada. His adaptation to a new culture and language has been difficult but he has shown great courage, hard work, and is a great help to his mother who takes care of his 8 siblings.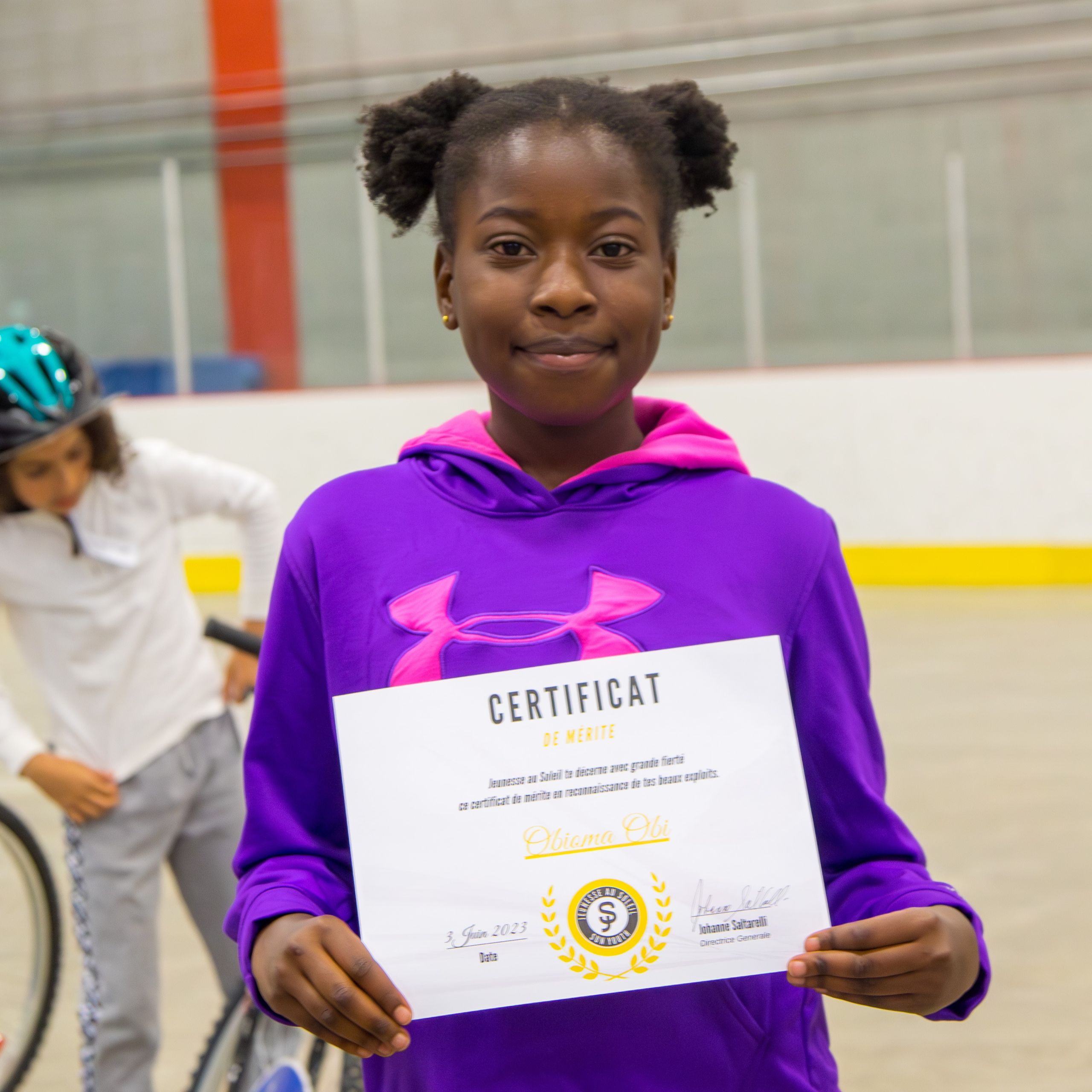 Obioma has a drive for excellence. She is currently in grade 3 and she dedicates her leisure time to giving free mathematics lessons to her neighbours in lower grades.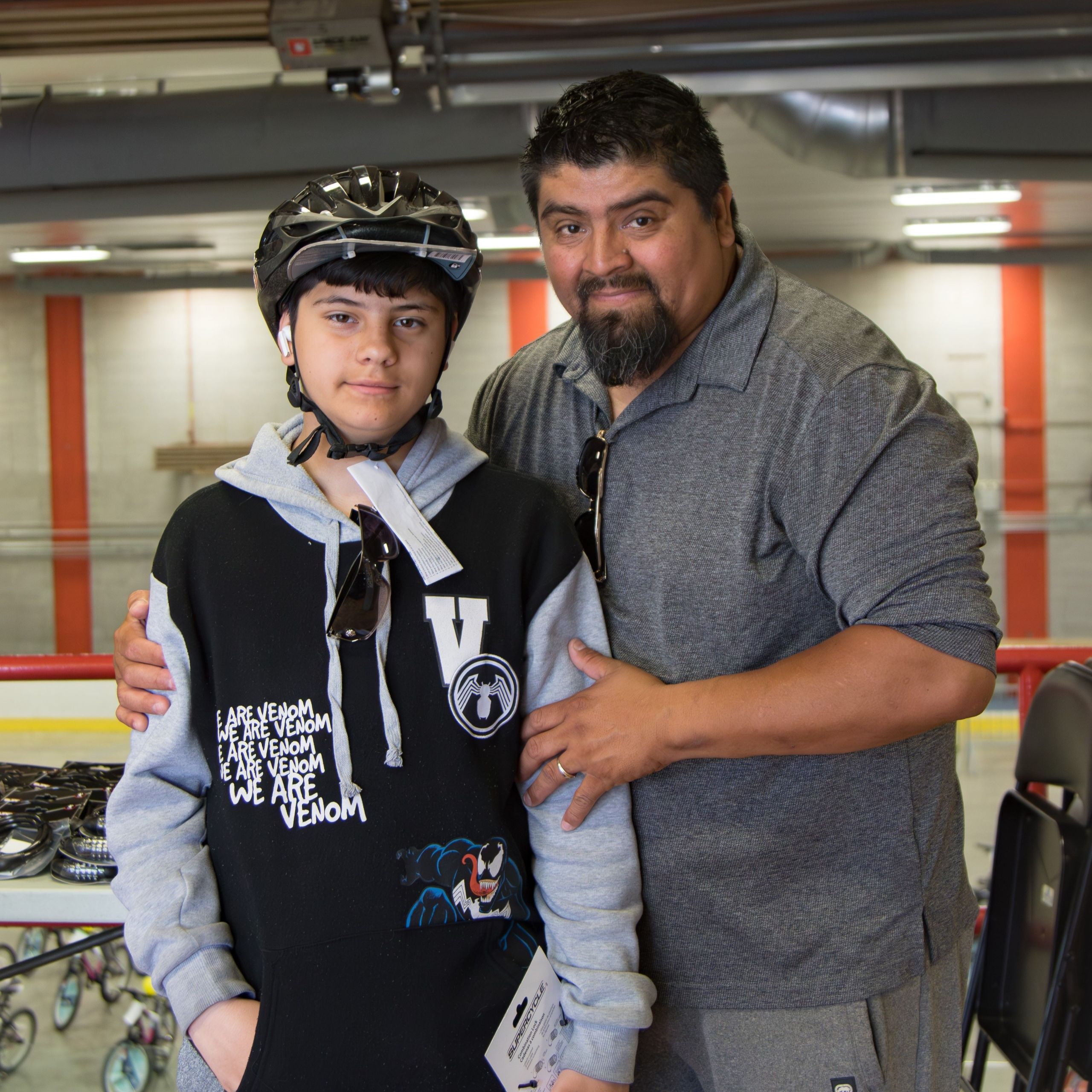 Emilio helps out at home with his sister who is disabled. While other teenagers his age think of little else than playing video games and hanging out with their friends, Emilio's sense of responsibility is remarkable. He is a caregiver and a great companion to his younger sibling.
After a great day at the Sun Youth Avi Morrow Bike Giveaway, we're looking forward to our heroes spending a two-wheeled season in the sun. Thank you to all who made this day a great one, the SPVM bike squad, mascot Flik and Commander Brunet, our spokesperson Meeker Guerrier, our selection committee volunteers Joanne Doucet, and Catherine Plante from Vélo-Québec,  Jeffrey Billeter and the Santé vélo team, all our participants, and of course the Morrow family.