A great way to help Sun Youth's Food Bank while enjoying high level Hockey.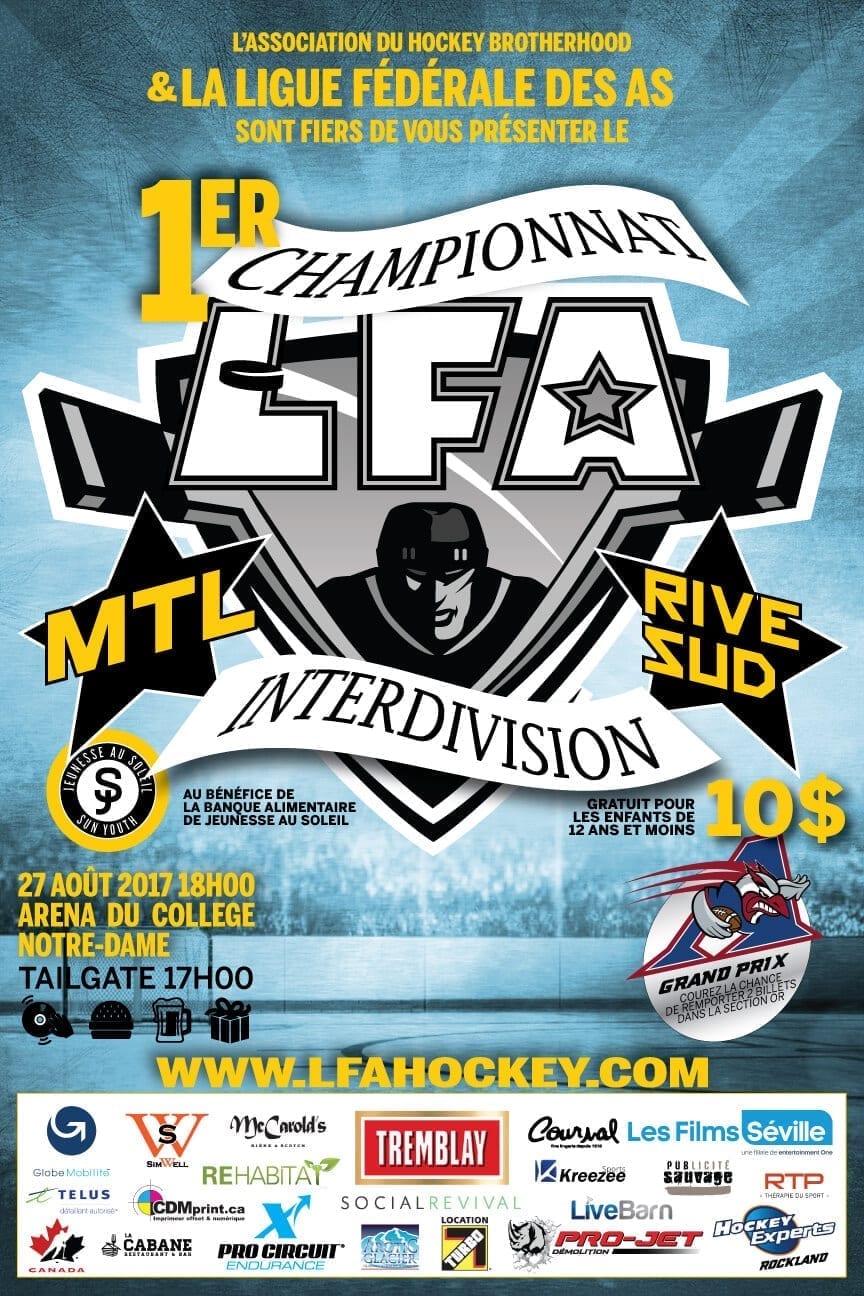 Unlike Hockey, hunger never stops! If you want to contribute to our food bank while enjoying a good caliber hockey game, be there for the 2017 LFA first interdivision Championship on August 27th 6pm at Arena Collège Notre-Dame, with a Tail Gate Party starting at 5pm. The game will oppose the South Shore division champions to the Montreal champions. You can buy a ticket to attend this game at www.lfahockey.com or make a donation HERE and enter in a contest with a chance to win prizes, including a pair of tickets for a Montreal Alouettes game in the GOLD section. Come out and have some fun!
By answering the question below, you will be automatically redirected to our donation page. On the "special requests" section of our donation page, please write that your donation should be going to the food bank and that it is related to the LFA event.