June 5 was the opening of the Sun Youth urban vegetable garden at the organization's warehouse in the Saint-Laurent borough. The mayor of the borough, Mr. Alan DeSousa, as well as Member of Parliament for Saint-Laurent, Mrs. Emmanuella Lambropoulos, were present for the occasion.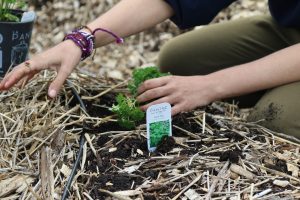 As part of the Sun Youth urban agriculture project, the organization's urban vegetable garden began in 2014 thanks to the financial support of Foresters Financial, which generously offers its assistance for the installation and maintenance of the vegetable garden on the grounds of the Sun Youth warehouse. In addition to providing the necessary materials, including fertilizer and plants, Foresters, for the 8th year in a row, provided support from its members, who joined Sun Youth volunteers in opening and stocking the vegetable garden.
Sun Youth also has an urban vegetable garden on the outskirts of the University of Montreal's MIL campus, a short walk from the organization's administrative offices. Annually, approximately 2,000 pounds of vegetables are produced and redistributed to Sun Youth food bank clients.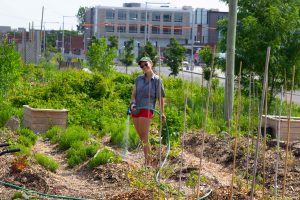 Foresters Financial is an international financial services company which is more than a life insurance and investments products provider. Being a fraternal benefit society, Foresters Financial is not only concerned by its members' financial security, it also promotes the well-being of families and communities through inspiring community activities. Each year, Foresters Financial organizes volunteer activities for its members: in support to various charitable organizations, such as Sun Youth, the company brings a financial contribution as well as volunteers' assistance to a community project. Foresters' initiative gives its members an opportunity to have a significant and lasting impact in their own communities.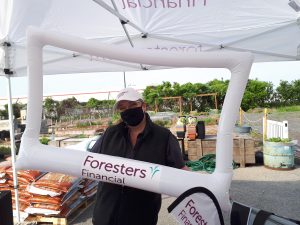 Sun Youth would like to thank all of the volunteers who to part in the event, as well as Foresters Financial which supports this initiative year after year.