Sun Youth, it's also thousands of dedicated volunteers who participate annually in the well-being of our organization.
April 15th to 21st was the 2018 National Volunteer Week and Sun Youth would like to highlight the invaluable contribution of its own volunteers without whom the organization wouldn't be what it is today. Over the last 64 years these thousands of individuals shaped the organization into one of the best-known and well-respected organizations in Montreal.
It all started in 1954 with a group of friends, including  9 year-old Earl De La Perralle and 13 year-old Sid Stevens, who got together to create their own sports and recreation club, financing their activities by publishing a hand-written community newspaper, the Clark Street Sun. Over the years, many other volunteers joined the ranks of the organization, each bringing something new to the table and allowing it to grow in multiple directions.
Today Sun Youth still relies heavily on volunteers to accomplish its mission. Only last year 1,735 individuals lent the organization a  helping hand. Together they accomplished 165,764 hours in volunteer work as coaches, youth leaders, counsellors or receptionists. This was the equivalent of 80 full-time jobs (40 hours a week). Whether sorting goods, recycling, doing accounting or administrative tasks, they are at the core of Sun Youth's activities. During the Holiday Season alone, 877 individuals, including public figures, and 588 company representatives, volunteered 15,268 hours raising funds, collecting, sorting and distributing food as well as collecting, wrapping and distributing gifts.
Sun Youth would like to take this opportunity to thank its many volunteers, occasional or full-time, for the wonderful work they do for the organization and for the community.  They are the heart and soul of the organization, keeping it alive and well since 1954! Those interested in volunteering with the organization should email bvt@sunyouthorg.com.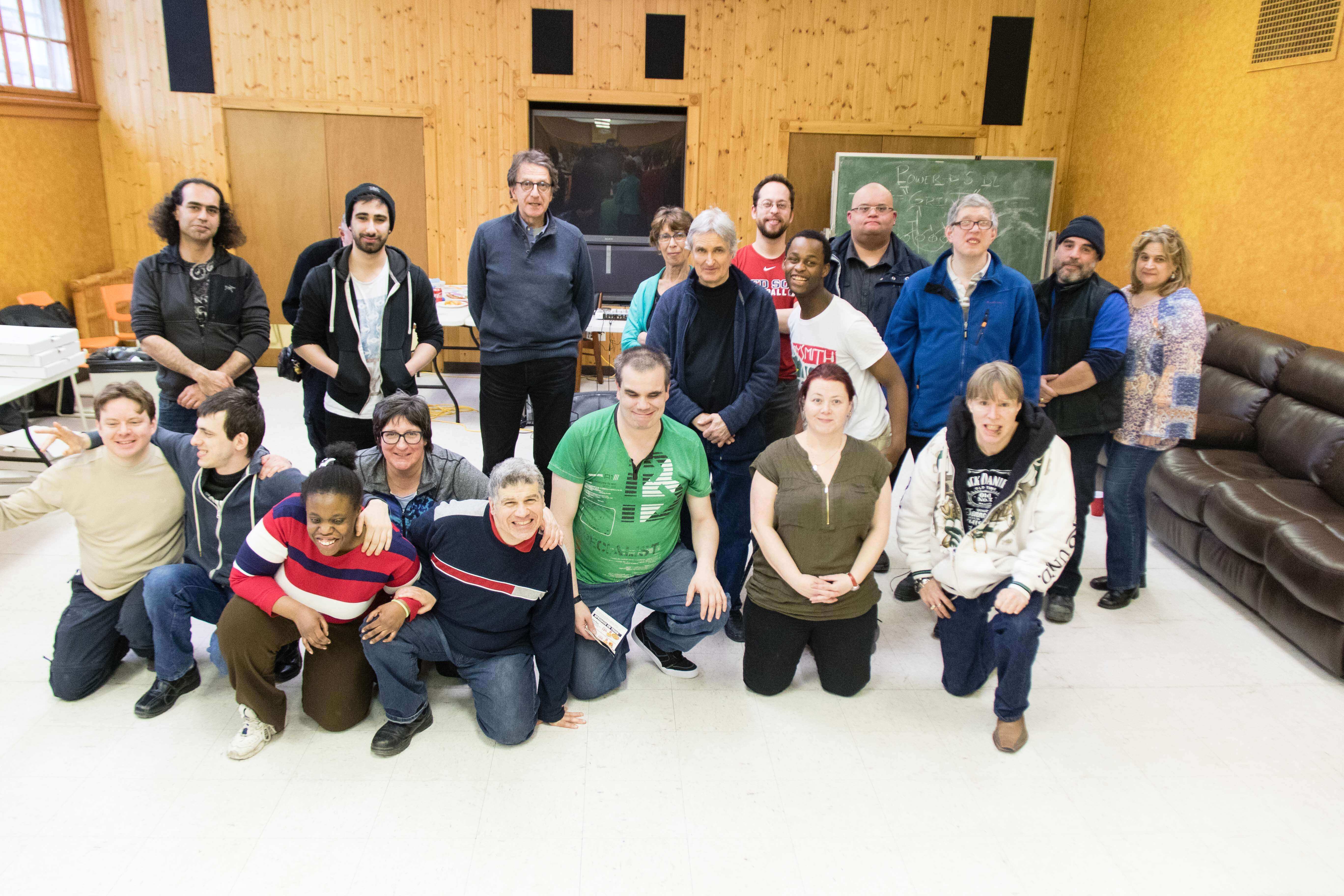 Some of Sun Youth's regular volunteers at the organization's Annual Volunteer Recognition Event posing with Coordinator of Volunteers Lisa Perrault (front row, second from the right).