It is with great sadness that we have learned the passing of our great friend, Robert Mironowicz. Bob grew up with Sun Youth and was with the organization for 54 years, as a basketball player with the Clark Street Sun, and then as a volunteer, first a football coach, then as a board member since the early 1990s and finally as President of the Board in 2014 until his sudden passing on January 7th.
Bob was a passionate, generous, sensitive and funny human being who cared about the success of young people and changed the lives of countless others during his lifetime. He took over the reins of our organization, following the illness of his former coach and long-time friend, Earl De La Perralle.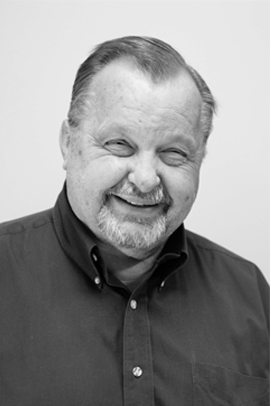 Bob was a go-getter who did not accept defeat and during his mandates as President of Sun Youth's Board of Directors, he put his talents to work to ensure the future of the organization. We will be eternally grateful to him.
On behalf of Sun Youth employees and volunteers, as well as all those who have been directly or indirectly positively impacted by his volunteer involvement over the past 4 decades, we wish our deepest condolences to his wife Jennifer, his sons Tim and Scott, as well as his friends and family.
K-Law Lawrence
"My condolences to his family. Bob convinced Earl to let me play running back, and that fateful decision changed my life."
Anson Williams
"Thank you Bob for all you have done for youth football in and around Montreal. You helped guide me in forming the Stallions. On behalf of the St Lazare Stallions Thank You. Rip"
Erminio Zappitelli
"Bob was one of my coaches at Sun Youth about 40 years ago. He was a great guy. Also had a smile on his face. Gone too young. Condolences to his family. RIP Bob."
Bruno Petrilli
"My first football coach!! Too many great memories!! RIP Coach Bob!!"
Crystal Garcia
"Rip Bob, you were a great man that changed a lot of children's lives. My deepest condolences to his family and all who knew him."
KJ Kenemy
"Bob and Earl, two of the best Men I have ever known. Rip Coach Bob and thank you for all your life lessons that I draw on today as I give back because you first did …"
Donnald Asselin
"Great man for the Organization. Irremplaçable ! RIP and thank you for your générosité Robert."
StLeonard X MidgetCougars
"Our deepest sympathies to the Family. From all the Cougars"
Elizabeth Cathy Menkiw
"May you rest in peace my friend my condolences and to your family."
Celena Scheede-Bergdahl
"Deepest condolences to Bob's family and friends. He had a good heart and meant a lot to many. RIP Coach Bob."
Jimmy Zoubris
"He was a tireless worker, volunteer, nice guy and most important, a friend. May he Rest In Peace!"
Marilyn Collins
"R.I.P. Condolences to family and friends of Bob."
Lisa Perrault
"So sad he was a great man."
Haida Paraskevopoulos
"I am so sorry for your loss my deepest condolences to his family and friends."
George Fragias
"Condolences to his family. Rest In Peace coach."
George Delatolla
"My condolences to Bob's family and friends of SYO."
Jennifer Hannan-Smith
"My sincere condolences to the whole Sun Youth family."
Effie Vassilas
"My deepest condolences to Sun Youth and his entire family."
Angelo Kritis
"He was my first coach back in 85 a great man. RIP coach."
Joseph Sztrikacs
"My condolences to his family and friends. Sun Youth has lost another cherished member."
Ernie Pompa
"My deepest condolences to all the family and friends."
Sam Maniatis
"Very sad news Bob was a great person and a great coach I played for bob and coached with Bob he was instrumental in my choices as a young man growing up my career is a result of having people in my life like Bob very sad news my condolences to his family."
blazer7512
"Rip 🙏🏽 Thank you and you'll be missed!!"
Eric Kingsley
"I was very sad to hear this. My condolences to his wife and both sons."
Gerry Pelletier
"My condolences to the Mironowicz family. RIP Bob !!!"
Denise Rivard
"RIP and may the family find peace and serenity in this difficult time."
Frances Arseneault
"So sorry for your loss always sad these moments his spirit will still live among you all."
Watson Henry
"My condolences to his loved ones."
Fenia Jeudy
"My condolences to his family and loved ones. Peace to his soul."
Sylvain Viau
"My sincere condolences to the organization's friends and family. A man who leaves a great void in our lives."
Manon Landry
"My sincere condolences to Bob's family, to the members of the Board of Directors and to the whole Sun Youth Organization team."
Daniel H. Lanteigne
"My condolences to the whole Sun Youth family and to his loved ones!"
Sharyn Cadot
"Our deepest condolences to the family of Mr. Robert😢"
Danielle Bélanger
"Sincere condolences to his family and to the friends of Sun Youth."