Gurudwara Sahib Quebec Temple celebrates the 546th birthday of Guru Nanak.
On Sunday the November 29th the Sikh community of Pointe-Saint-Charles' Gurudwara Sahib Quebec Temple, celebrated the 546th birthday of Guru Nanak Dev Ji. Guru Nanak, founder of the Sikh religion, taught that sharing with the less fortunate in our society is everyone's duty.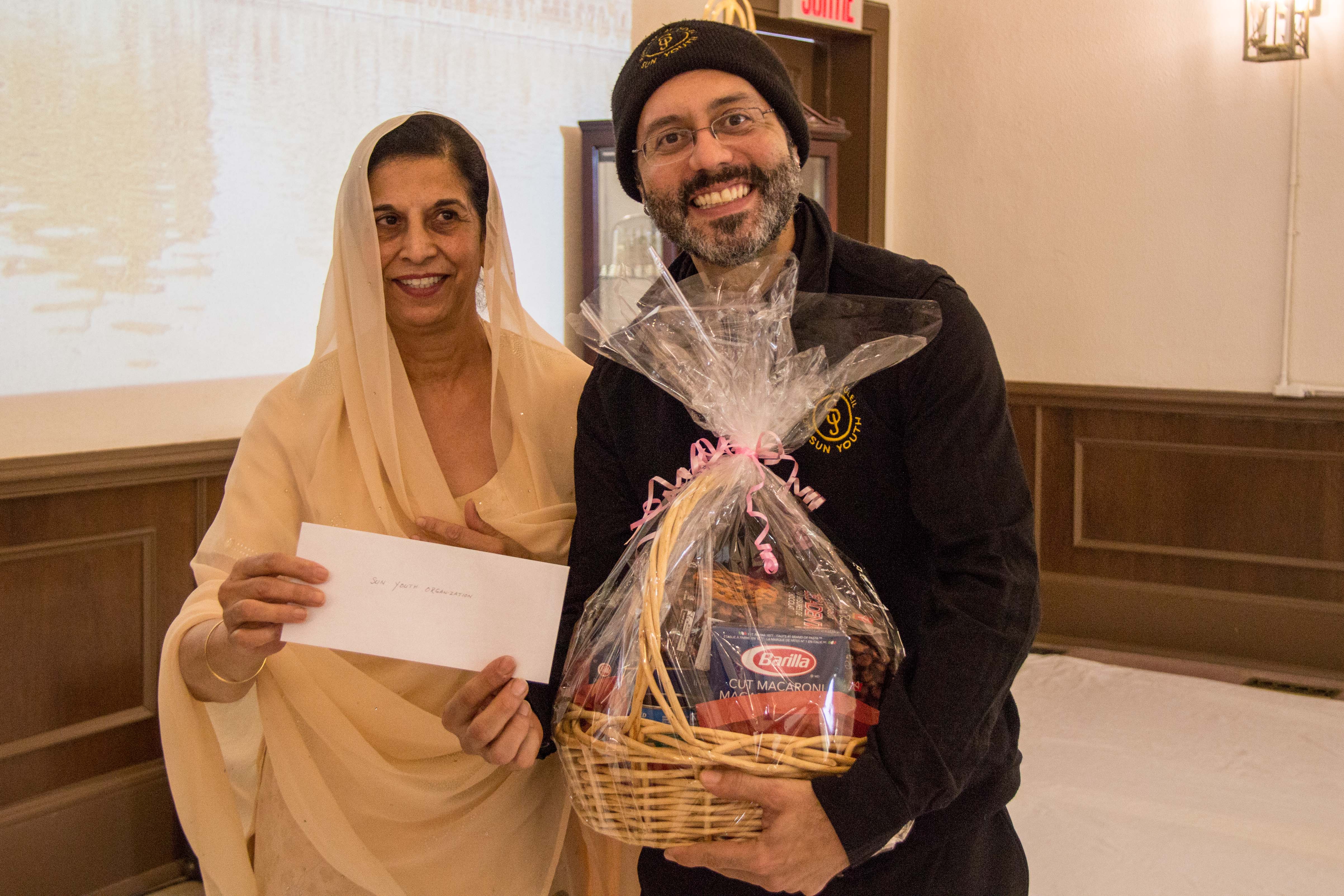 The celebration included speeches by members of the congregation and special guest Liberal Member of Parliament from Ville-Marie—Le Sud-Ouest—Île-des-Sœurs, Mr. Marc Miller who spoke about the huge achievements of four Sikh Canadians being named to the newly formed Liberal cabinet.  The members of the temple then presented their annual donation to Sun Youth and Share the Warmth. Sun Youth received a cheque for 3500$ which will be used to help assist fire victims over the upcoming Holidays.
With 36% of the population living pay cheque to pay cheque the support that Sun Youth receives during the month of December is all the more important. In anticipation for the Holidays Sun Youth aids some 4,500 families from December 18th to 24th by giving them enough food to prepare a Holiday meal and new toys for their children under 12 years old. This contribution by the Gurudwara Sahib Quebec Temple will go toward meeting the needs of those who lost everything at a time when most people are celebrating. Sun Youth wishes to thank the members of the Greater Montreal Sikh community for their constant support throughout the years.