The Kentokukan Fall Classic Karate Tournament Donates $1,200 to Sun Youth.
This year's annual youth tournament was held on November 21st at Lauren Hill Academy in St-Laurent where it was attended by over a hundred young people from dojos across Quebec and Ontario.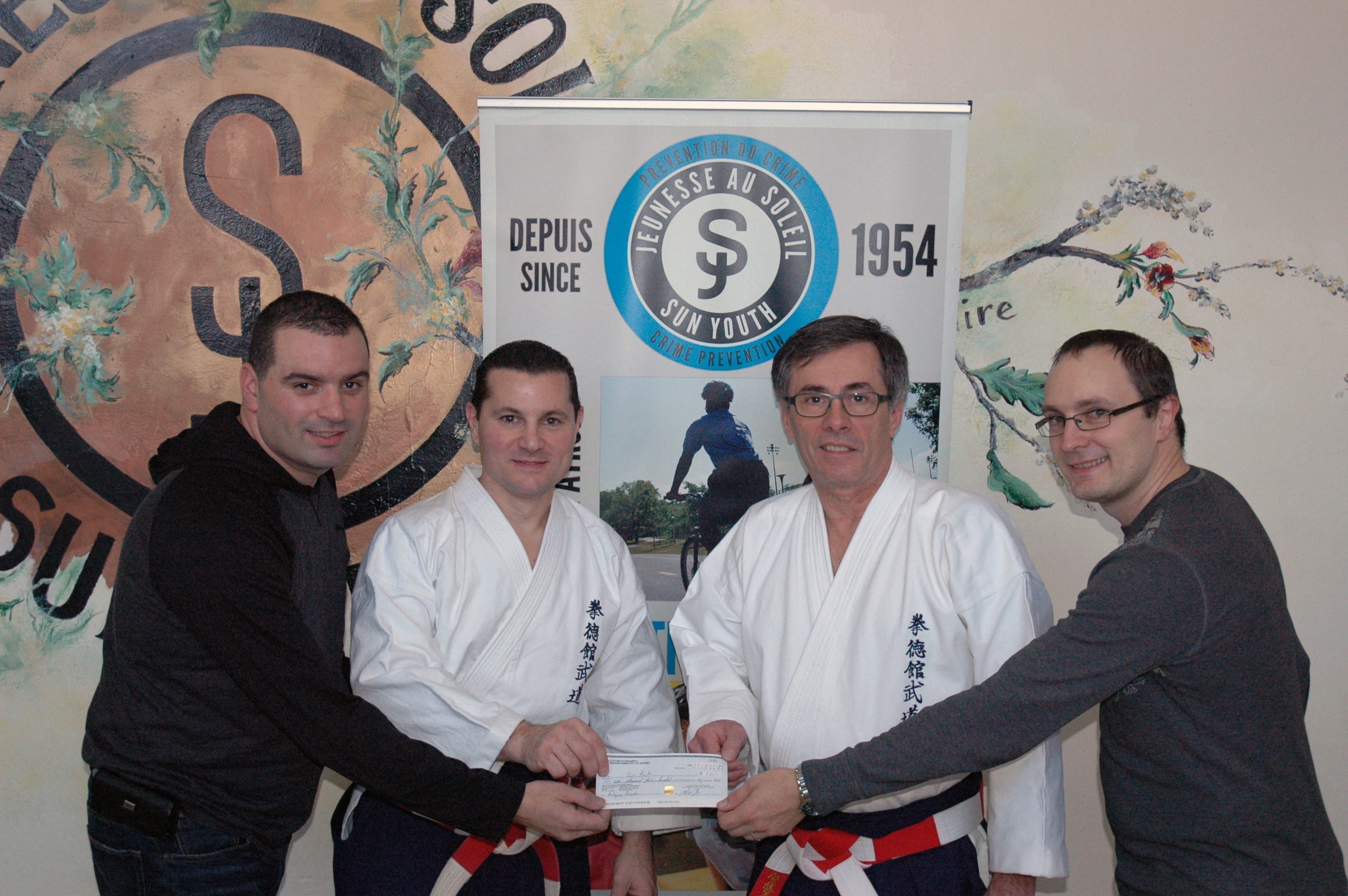 Every year, the profits of this event are given to Sun Youth's Youth and Mentor's Anti-Bullying and Conflict Resolution program. The idea behind the program is to place a Sun Youth Mentor in various elementary and high schools to work with the student body on preventing and intervening in cases of bullying, taxing, intimidation and other conflicts among students. The Mentors are able to work directly with a given school's staff to foster positive relationships and offer guidance to help develop extracurricular programs for students. In early December, an official cheque presentation for $1,200 was made to Sun Youth by the Kentokukan Black Belt Class.
This program would not be possible without the support of groups such as the Shorinjiryu Kentokukan Karatedo.
There are several positive aspects resulting from the practice of karate and these benefits often have an impact that goes beyond the lives of those who take part in this form of martial arts. Such is the case with the Kentokukan Fall Classic Karate Tournament.