The Sun Youth Hornets wrapped up another fantastic football season.
The Sun Youth Hornets wrapped up another fantastic football season, filled with several highlights that will be remembered for years to come. The talent in our football program at younger levels appears very promising for the future.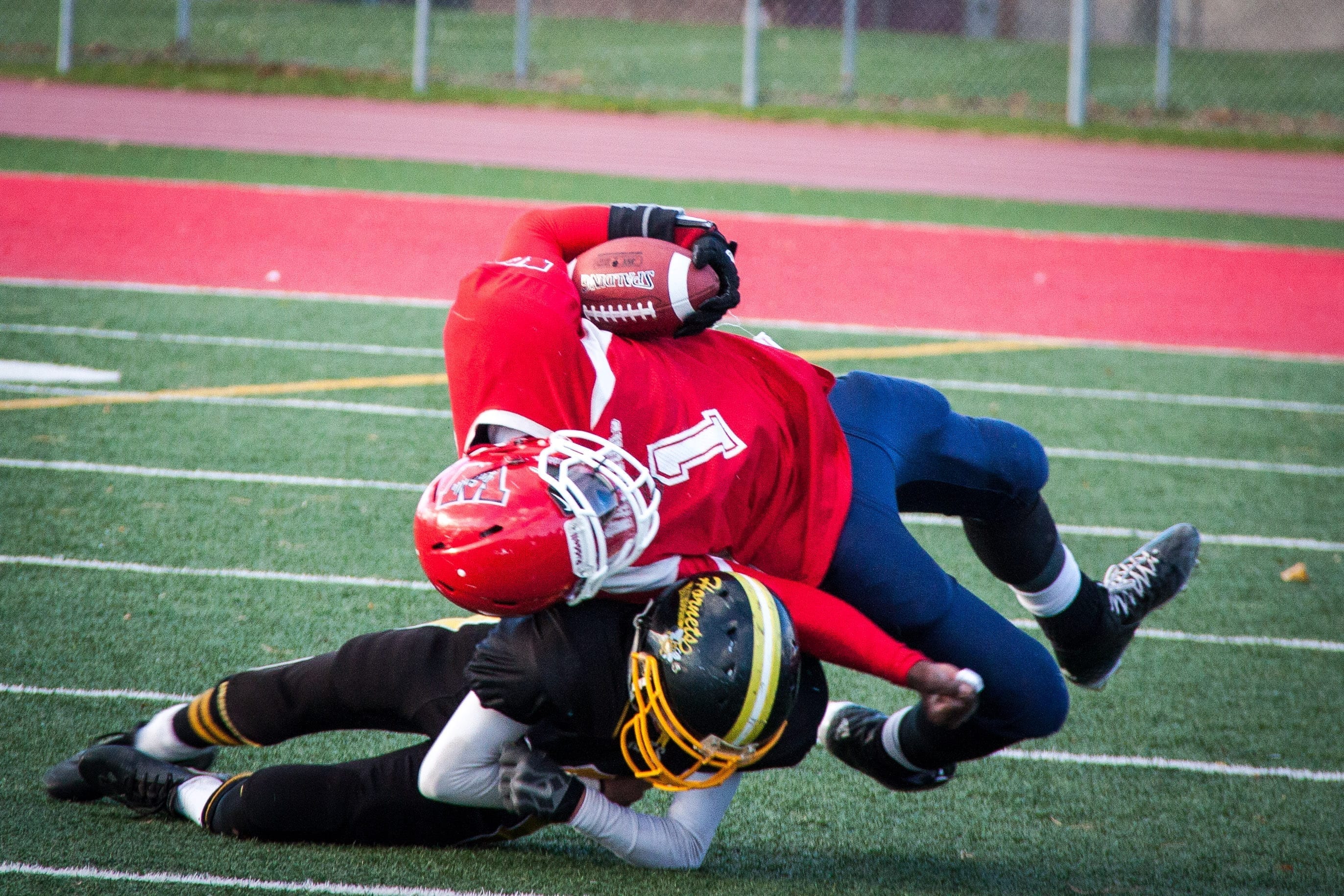 Notable moments of the season included the midgets' last victory against Laurentides-Lanaudière Wildcats, Isaac Jean-Louis's Odell Beckham style interception in the end-zone against Greenfield Park, Mohamed Troare's pick six in the end zone on the last play before half time in the quarter finals against the LaSalle Warriors, the fact that the atom, mosquito, and peewee teams all finished 9-1 during regular season and that each team made the playoffs.
The two levels that shined in particular were the mosquitoes and the peewee's both reaching the league finals and the peewees making one step further all the way to provincials finishing as runners up. The mosquitoes were led by Walid Hirwa an extremely gifted athlete who pretty much played every position on the field. Unfortunately in the league finals against the Western Patriots, after scoring the game's first touchdown Walid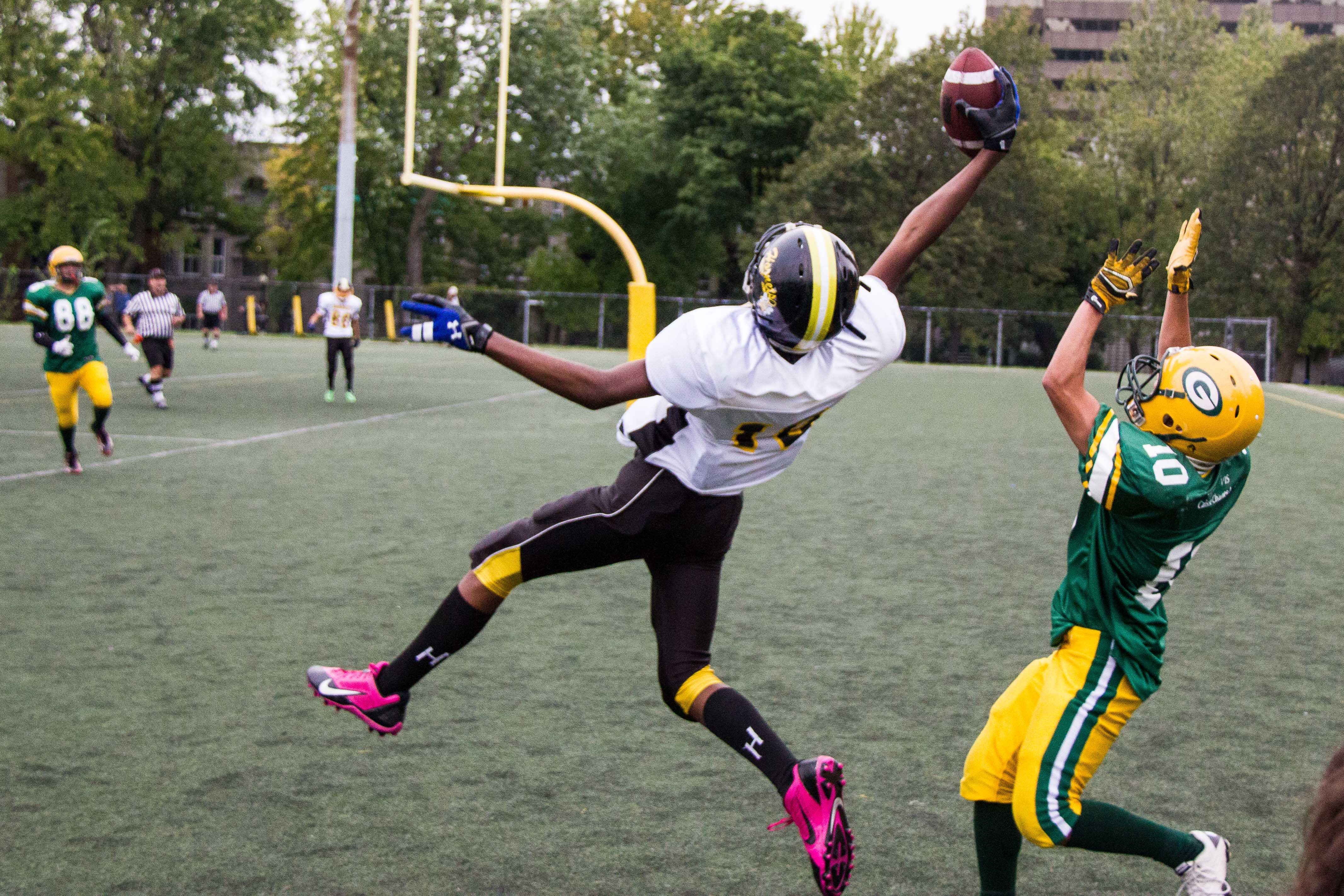 suffered a game ending injury scrambling to score on the convert. Without their star player the mosquitoes ultimately fell short.
For the peewee's their provincial loss was heartbreaking, having suffered only one defeat during the regular season to the Chateauguay Raiders and then beating them in the playoffs it seemed as though nothing would stand in their way, but the St. Bruno Barons came prepared. The Hornets offense improved as the game went on. Running back Abdala Traore was able to move the ball rushing for over 220 yards and also throwing for one touchdown, unfortunately the Hornets defence was unable to stop the Barons attack when they needed it most.
The overall performance by every team shows great promise for next year's season as the coaches will have plenty of talent to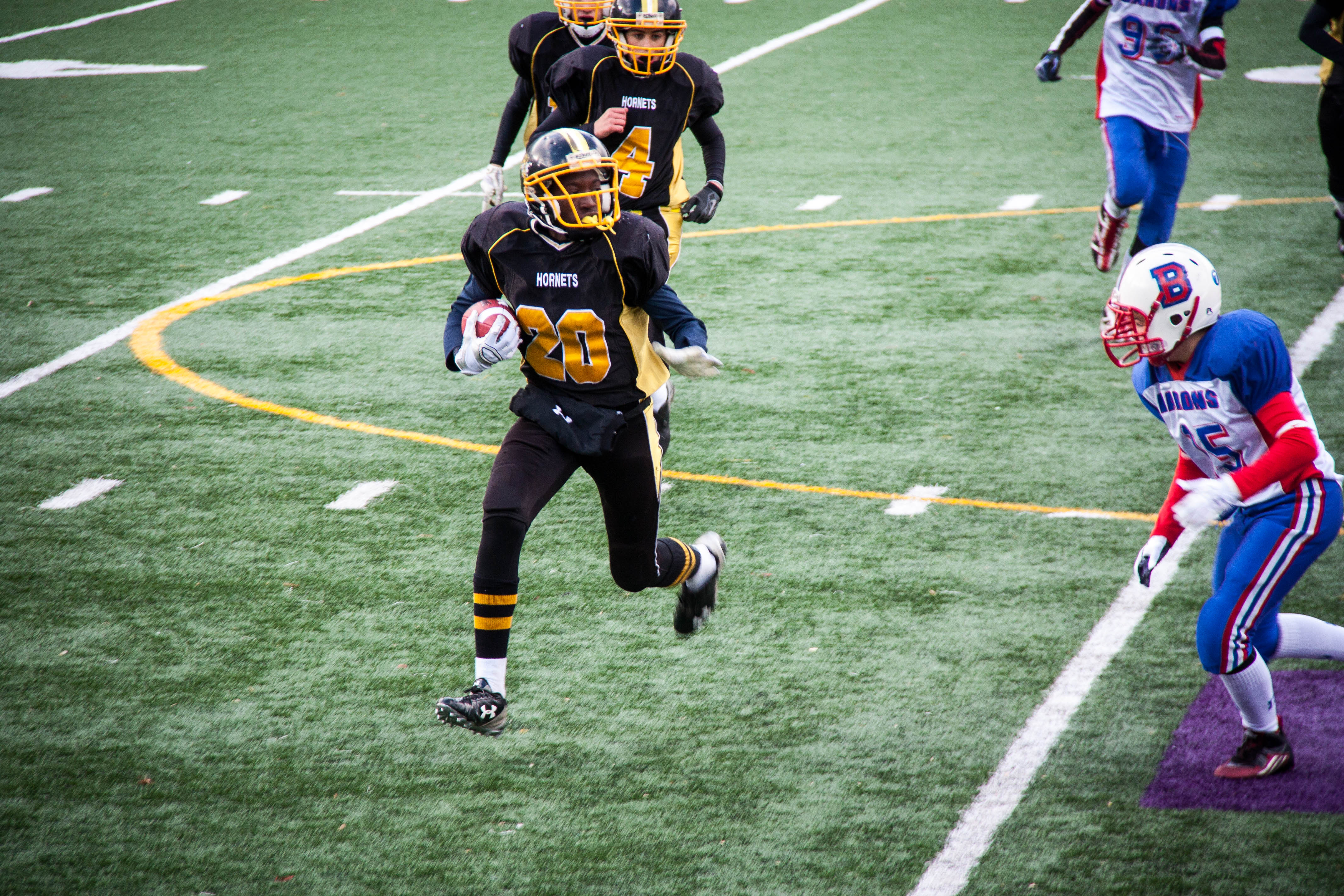 work with. Again congratulations to all and a special mention to the peewee team for making it to the provincial finals. Best of luck to the graduating players, as you will undoubtedly embark on new adventures that will take you to amazing places. Always remember that you are ambassadors to Sun Youth wherever you go. Once a Hornet, always a Hornet! #Hornets4life