Sun Youth organized a day of activities at the Stewart Museum to celebrate its volunteers.
The Volunteer Week 2016 took place April 10 to 16 and to demonstrate its appreciation, Sun Youth organized a day of activities at the Stewart Museum to celebrate its volunteers. Many volunteers participated, including Johanne Hallé, a long time friend of the organization.
For some people, retirement can be seen as the end of a career, for others it can be the start of a new opportunity. For Johanne Hallé, it means giving back to the community. Johanne Hallé spent her 31 year long career working as a communications agent for Canada Post. During her tenure at Canada Post, she volunteered as one of Santa's elves who answer every year the million of letters written to Santa Claus by children from all over the world in over thirty different languages. Johanne also has had a long relationship with Sun Youth; ten years ago she promised to come and volunteer her services once she retired. Today she is one of Sun Youth's most valuable volunteers, translating and editing for our communications department. Without her help, the work done by the communications department would be considerably more difficult.
Some people believe that Canada's aging population is a cause for concern with increase spending in healthcare as well as lower productivity. At Sun Youth, we believe that, just like Johanne, people use this new opening to get involved and make a difference. Retirees can offer leadership, technical skills and experience that public organization like Sun Youth can benefit from. Volunteering is also a great way to remain youthful by working with other people and experiencing the joy of giving back to the greater community. Being a non-profit organization, volunteers are at the core of Sun Youth's activities and we offer volunteer opportunities for every taste and age. Volunteer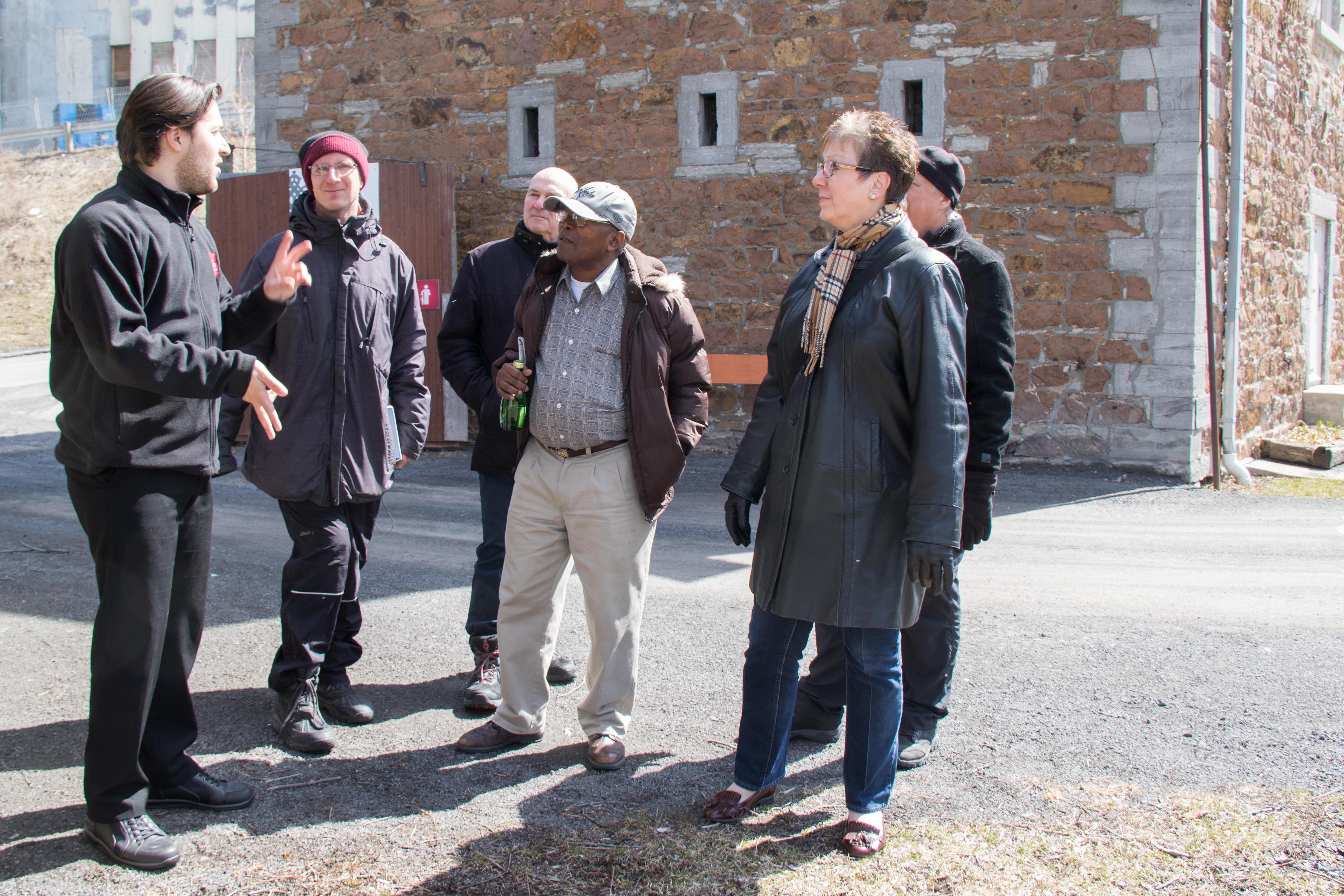 s prepare and distribute food baskets to people in need, sort donations received from the public, recycle, train our sports teams, perform administrative tasks and more. There are over 1,500 people who lend a hand to Sun Youth's staff during the year.
Although retirement can truly be golden for some people, others may experience financial difficulty, reduced mobility or may become isolated over time. If you feel like you fall into any of these categories or you know someone Sun Youth might be able to help, contact us at (514) 842-6822 or visit our Emergency Services section to learn more about our programs.
Huge thanks to our volunteers!