The Sikh community donated 3 500$ for this holiday season
To underline this event, members of the Gurudwara Quebec of Montreal, invited the community "to stay for a while after the service and enjoy our traditional vegetarian lunch called Langar; the tradition that was started by Guru Nanak to express the ideals of equality and, to remind us to practice the ethics of sharing, of inclusiveness and, oneness of all humankind," said Jagdish Singh Sidhu, General Secretary of Gurudwara Sahib Quebec. The support of the Gurudwara Temple is all the more important to Sun Youth during this time of the year, since it is when everyone should be able to share a little bit of the Holiday season spirit. With the recession still having an impact on the lives of many, the support towards Sun Youth is extremly helpful to a lot of people in the Greater Montreal community. This marked the 29th consecutive year that the Montreal congregation donated to Sun Youth Organization, with a donation of 3 500$ this year.
Sun Youth wishes to thank the members of the Montreal Sikh community for their constant support throughout the years. Together, we will be able to spread some Holiday cheer to those in need or struck by a tragedy.
The Sikh community of Montreal and Greater Montreal through its Gurudwara Sahib Quebec Temple celebrated Guru Nanak Dev Ji's 547th birthday, on November 20th. Guru Nanak, founder of the Sikh religion, taught that sharing with the less fortunate in our society was everyone's duty.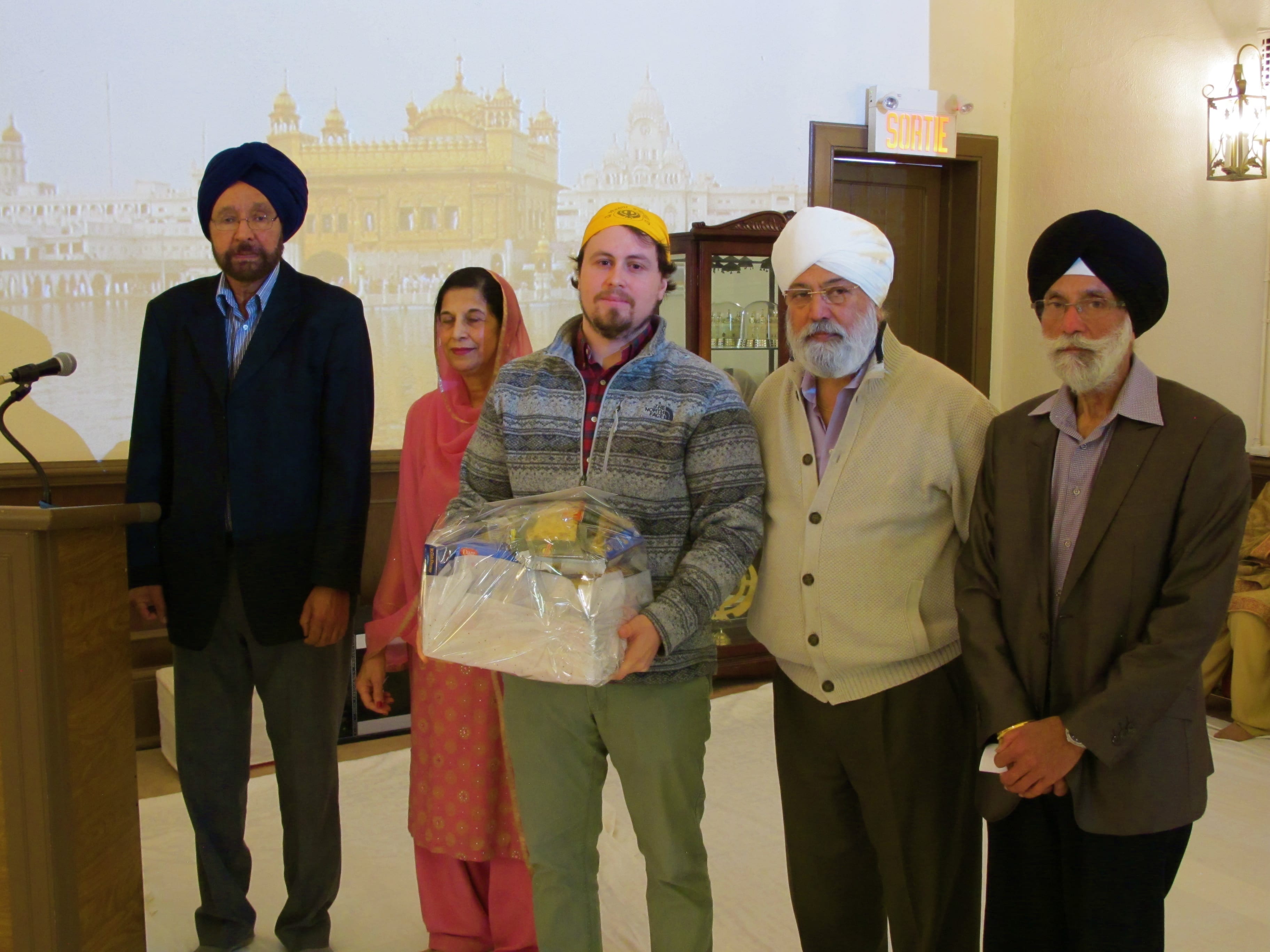 Members of Gurudwara Temple (left to right) Jagdish Singh Sidhu, Gurdeep Kaur Sandhu (President),  (Sun Youth), Opkar Singh Sandhu  and Dilbag Singh. Photo by: Gurjit singh chopra