Once again this year Sun Youth is offering both a summer camp and a basketball camp but hurry up, space is limited!
Wondering how to keep your children busy this summer while offering them a chance to make new friends, discover new things and above all, have fun? Sun Youth has the solution for you! Once again this year the organization is offering both a summer camp and a basketball camp but hurry up, space is limited!
For the 25th consecutive year Sun Youth's Summer Camp will offer 5 to 12 year-old boys and girls an exciting 8-week program (June 26th to August 17th) of indoors and outdoors activities both educational and fun-filled. Led by a team of qualified instructors, young campers are offered activities such as excursions, sports, horticulture, swimming, games and outings (amusement parks, museums, water parks), arts & crafts, theater. Fees are 125$ per week or less, based on family income and include 3 meals a day (breakfast, lunch and afternoon snack), as well as the cost of all activities and outings. For more info contact Kara De La Perralle at kara@sunyouthorg.com.
For those who are more into sports Sun Youth also offers it Summer Basketball Camp, a perfect opportunity for children 7 to 12 to receive an introduction to the sport or to hone their skills. Along with the organization's qualified coaches, the children will be able to rely on the participation of Sun Youth Hornest alumni and other special guests wishing to share their knowledge and passion for sports with them. The cost for the whole summer (June 26th to August 10th) is $600 or $100 per week and a hot meal is included each day. For further info or to register contact Rodney Skerritt at basketball@sunyouthorg.com.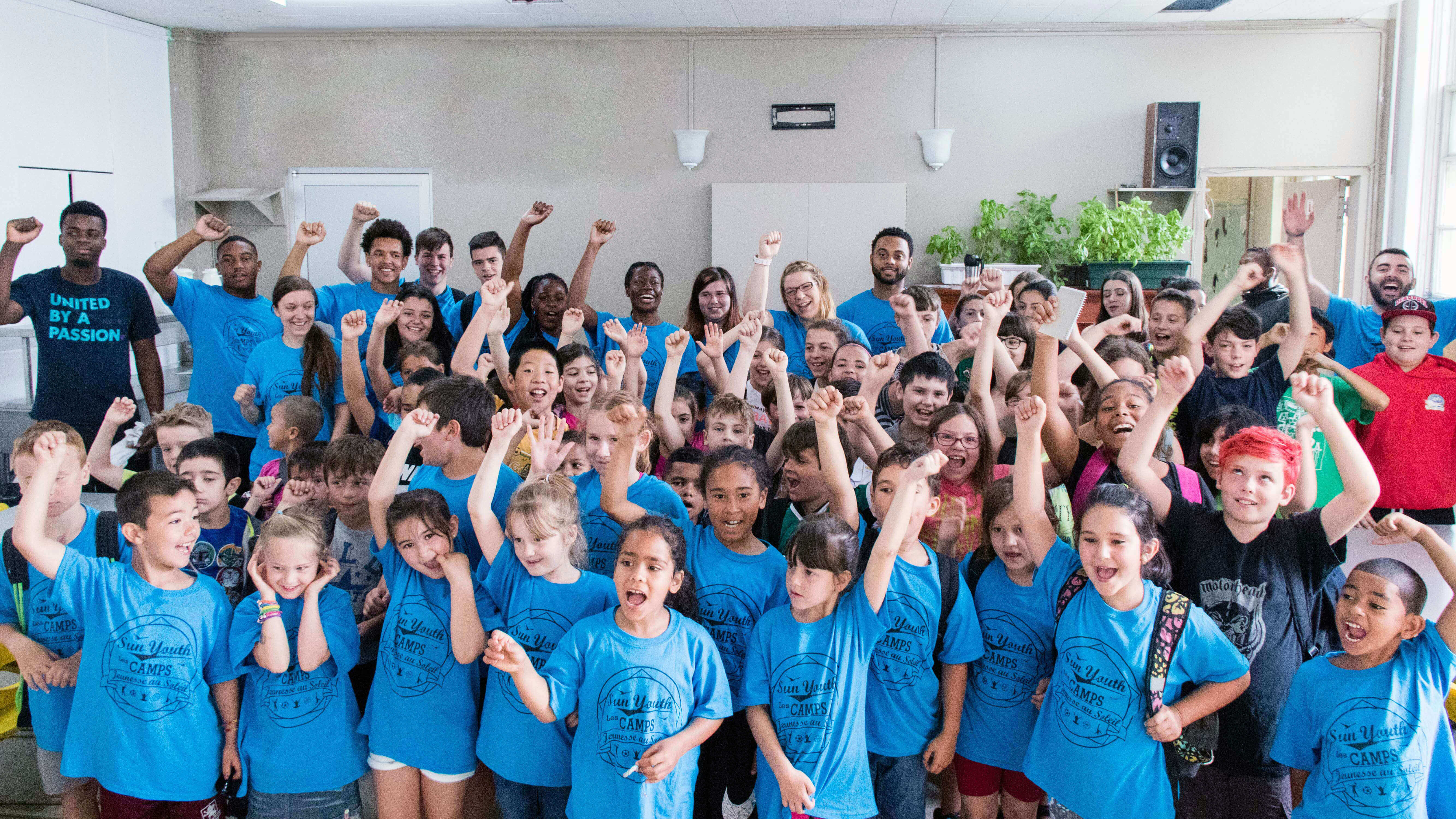 The Sun Youth Camps promise a fun-filled summer for children 5 to 12 years old.