It was to the sound of cries of joy that Sun Youth's 38th annual new bike giveaway took place on May 7th. This event rewards youngsters who stood out by their good deeds or who have shown extraordinary courage when facing exceptional circumstances. This year, the hundred or so young everyday heroes gathered at the Center Claude-Robillard with bright eyes to receive their shiny new bike, protective helmet and bicycle lock.
Once again, many inspiring stories touched the Sun Youth team and deserve to be highlighted, including that of Ryan-Alexis Bueno who demonstrated perseverance in his studies despite great difficulties experienced during the pandemic. Furthermore, he is a leader in his community, always ready to give his time for different projects.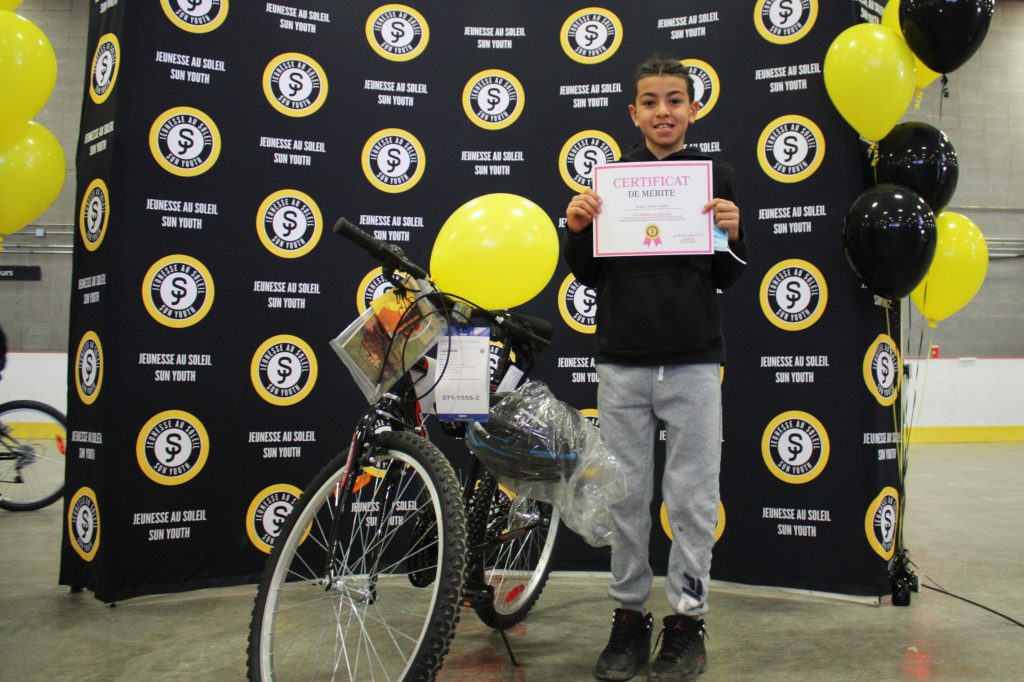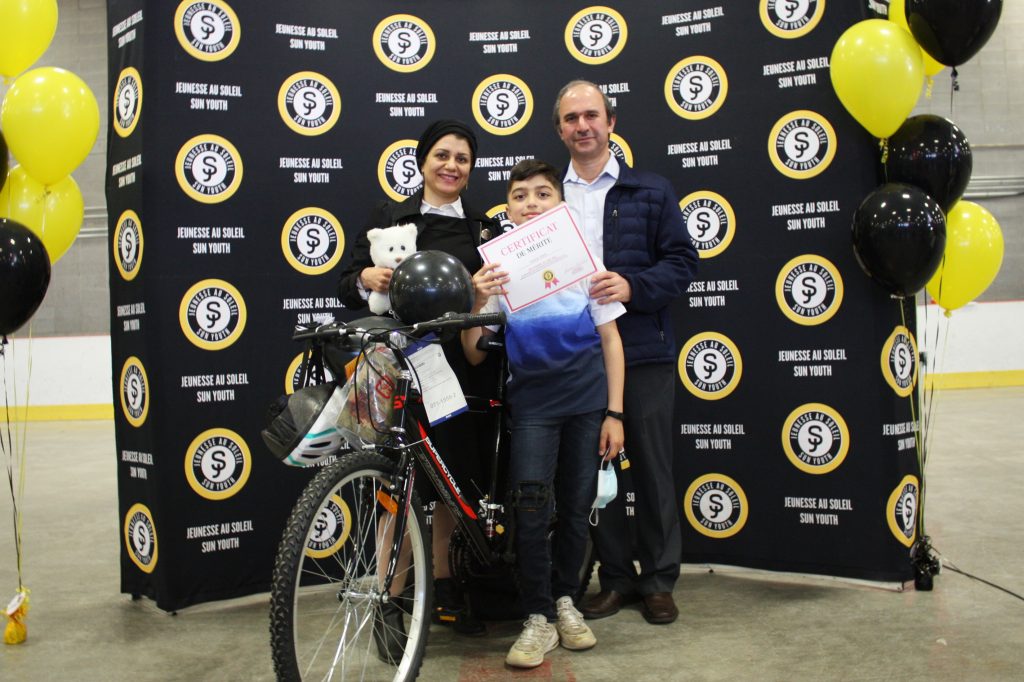 Sobhan Sadri saved his father's life through his quick presence of mind and timely reaction. When he saw his father was having heart failure, he called 911 and when his father was transported to the hospital, he then went to school. The paramedics were quite impressed with his cool demeanor.
Marshall Weinstein was diagnosed with lymphoma in January 2022.  Marshall has faced his disease with courage, hope and dignity, has endured many sessions of radiation and chemotherapy and continues his treatment at St. Justine hospital.  His positive outlook on life despite his circumstances is truly something heroic and inspiring.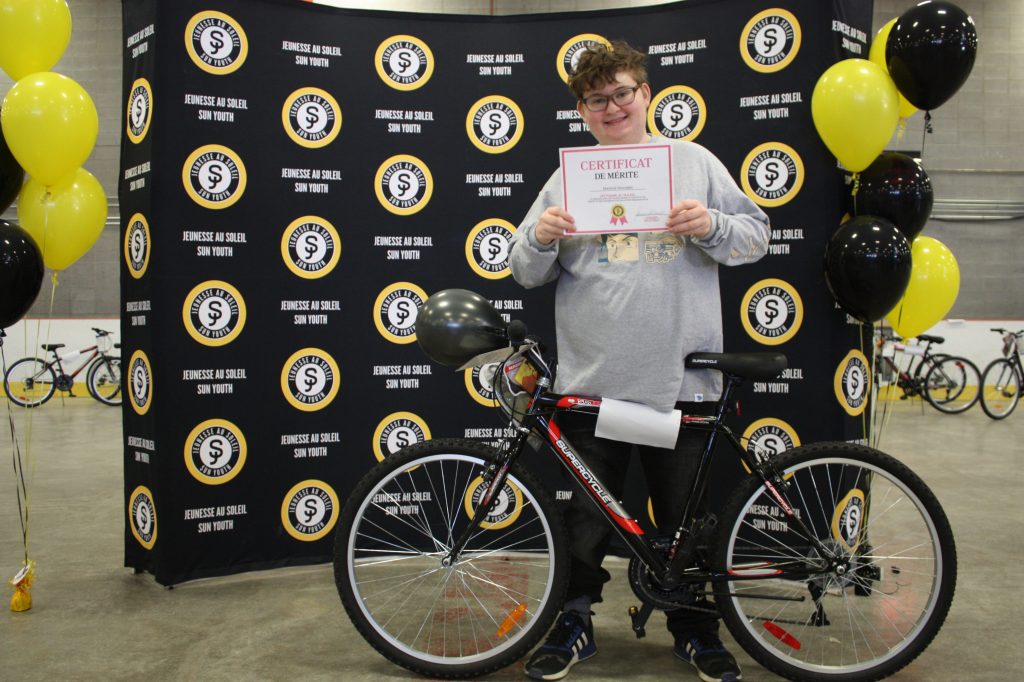 "This bike giveaway is for me one of the most beautiful traditions in Montreal, " says Ann St Arnaud, Director Communications for Sun Youth. "Young people sometimes go through difficult times, and even more so in the past two years. It is important to highlight their good deeds. A nice new bike is a wonderful way to applaud them".
Since 1984, this initiative has been made possible thanks to the financial support of businessman and great philanthropist Avrum (Avi) Morrow, who sadly passed away in January 2019. During all these years, he has supported this program anonymously under the pseudonym Mr. Bikeman With the support of his family, the annual distribution continues and now bears his name.
From the start Avi Morrow had chosen to celebrate his birthday every year by giving away new bikes, safety helmets and bicycle locks to deserving children through Sun Youth Organization. This is the only gift he wanted for himself: rewarding exceptional youths who stand as an example for their generation.
Since the beginning of this initiative, over 2,000 new bicycles have been distributed. Sun Youth wishes to salute his family's commitment to continue supporting the distribution in his memory.