Some 12,000 people assisted by Sun Youth with food for the Holiday period.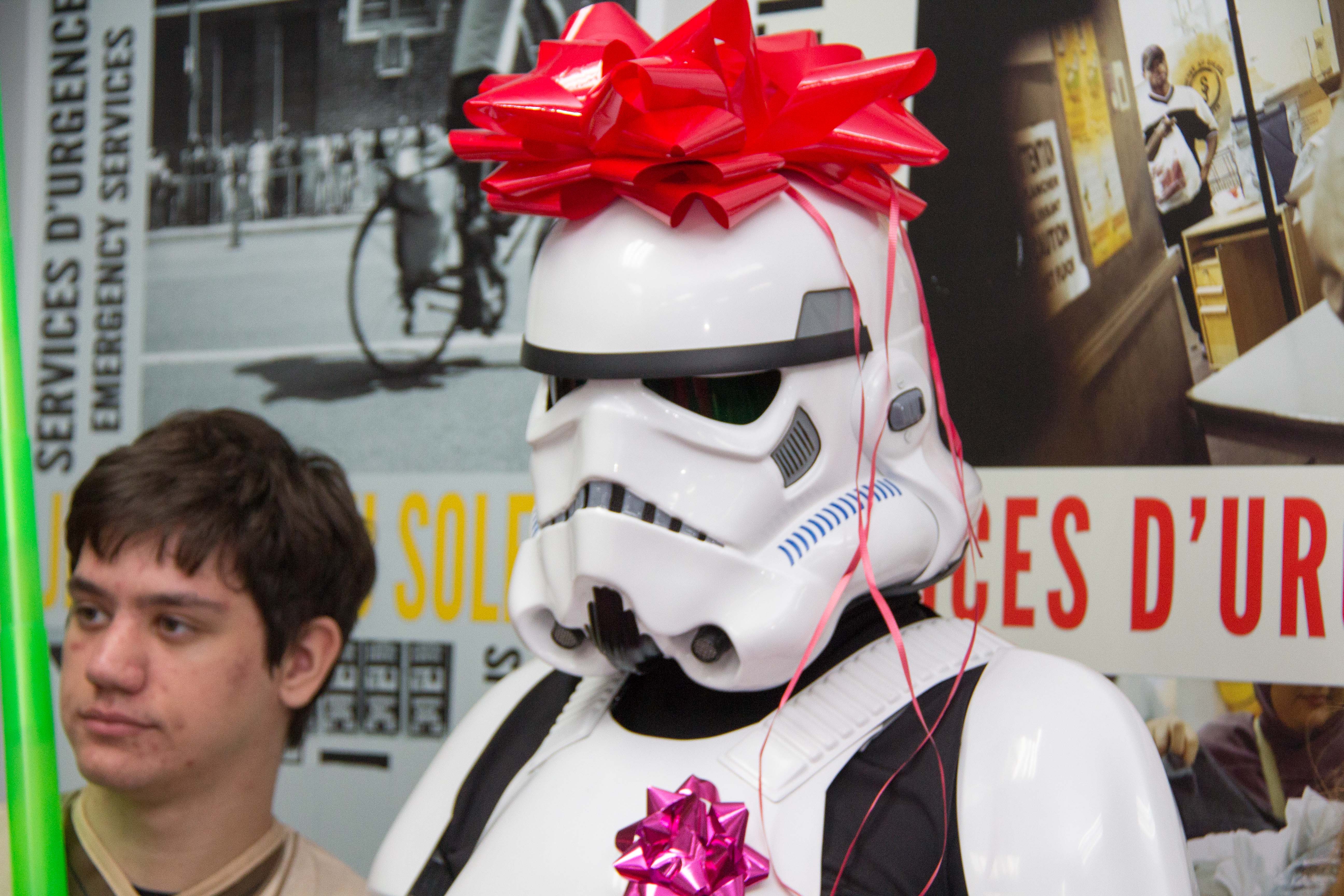 Out of these, 500 people with reduced mobility received a home delivery either from Mr. Drain, Loyal Express Transport or the Stationnement de Montréal agents. Families who were able to come to Sun Youth were treated to surprises such as a draw to win a new bike or a soccer ball and the presence of famous characters like Frozen's Anna and Elsa of Arendelle, Draco Malfoy and Bellatrix Lestrange, Spiderman, Batman and Wolverine.
Sun Youth's Holiday Campaign is not only essential for the success of the Christmas Basket distribution, but also in allowing the organization to support its clientele during the first three months of the year, a crucial and difficult period for low-income families.
The Christmas basket distribution at Sun Youth has been a tradition for over 31 years. Sun Youth would like to thank all of its donors and volunteers for their time and effort in making this wonderful campaign possible. Special thanks to la Grande Guignolée des médias and its partners, le Groupe Jean Coutu, Provigo, Maxi et Maxi et cie as well as Via Capitale, Les Producteurs de lait du Québec for their 15,000 liters of milk donation and the Dominion Lending Centers for donating 70 new bicycles through their Bikes for Kids campaign. Sun Youth would also like to thank all the volunteers who animated the distribution and thus put smiles on the faces of young and old alike.
By the end of the 2015 Christmas Basket distribution, on December 24th, some 4,200 families (12,000 people) have received assistance from Sun Youth, with food for the Holiday period and with some 4,500 brand new toys given to children 12 and under.