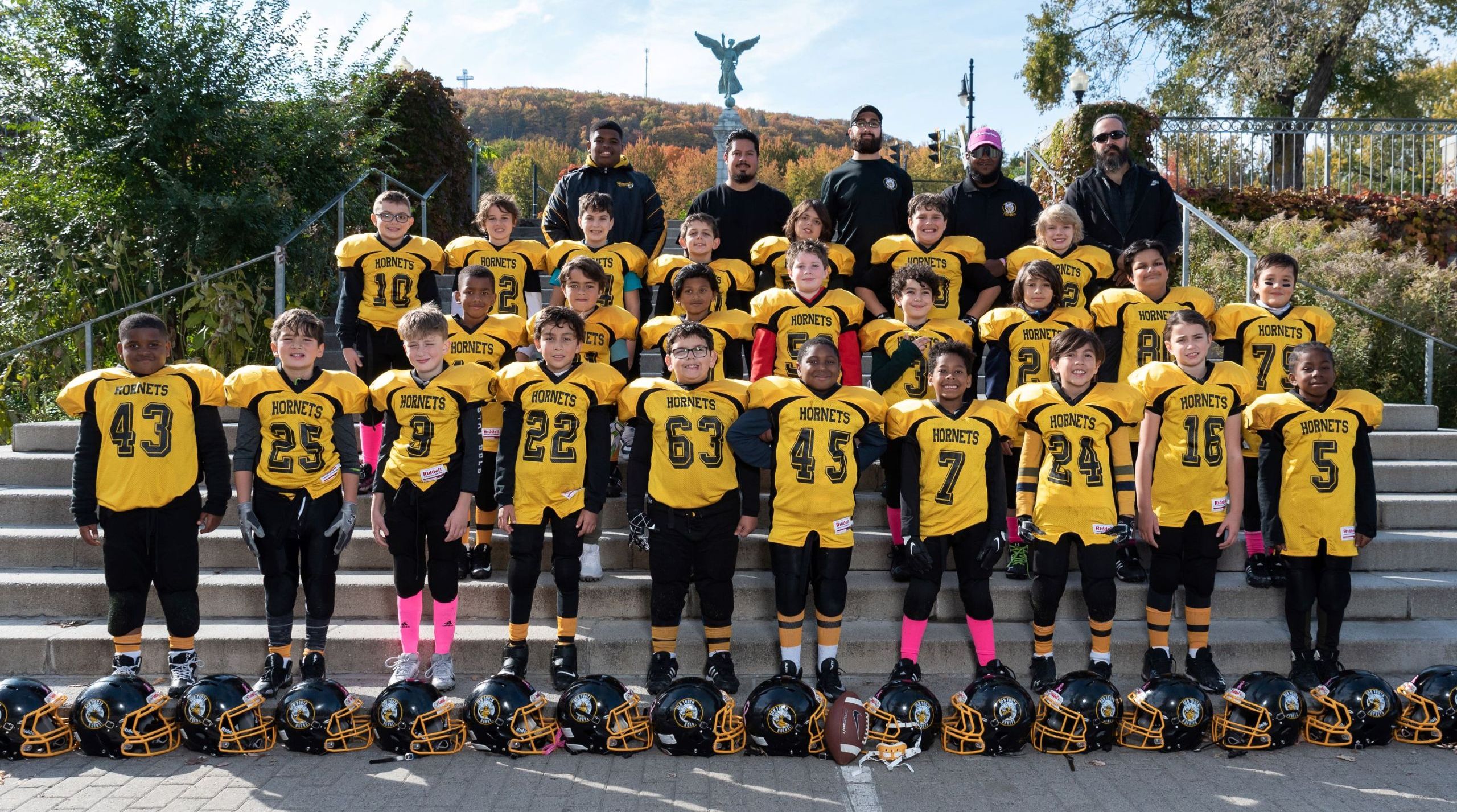 We fielded five full teams the past season: Atom, Mosquito, Pee Wee, Bantam and Midget, with Bantam being headed up by Football Coordinator Jesse Blizzard. The global COVID-19 pandemic hit football especially hard, but the dedication of the staff and parents new and old paid off for a great fall.
At Atom, the Hornets were the youngest team in the league, but high morale and engagement helped build a special team spirit. Mosquito and Pee Wee showed great work ethic and fun in a learning season. Bantam saw our kids embrace the discipline needed to play at the next level. 
The season turned around for our Midgets in Gatineau, with a thrilling win setting the stage for a strong second half, capped off by winning the Jack Simpson trophy. Wideout Adam Batemen reps Sun Youth on the U18 Team Quebec, and big things are on the cards this season – stay tuned.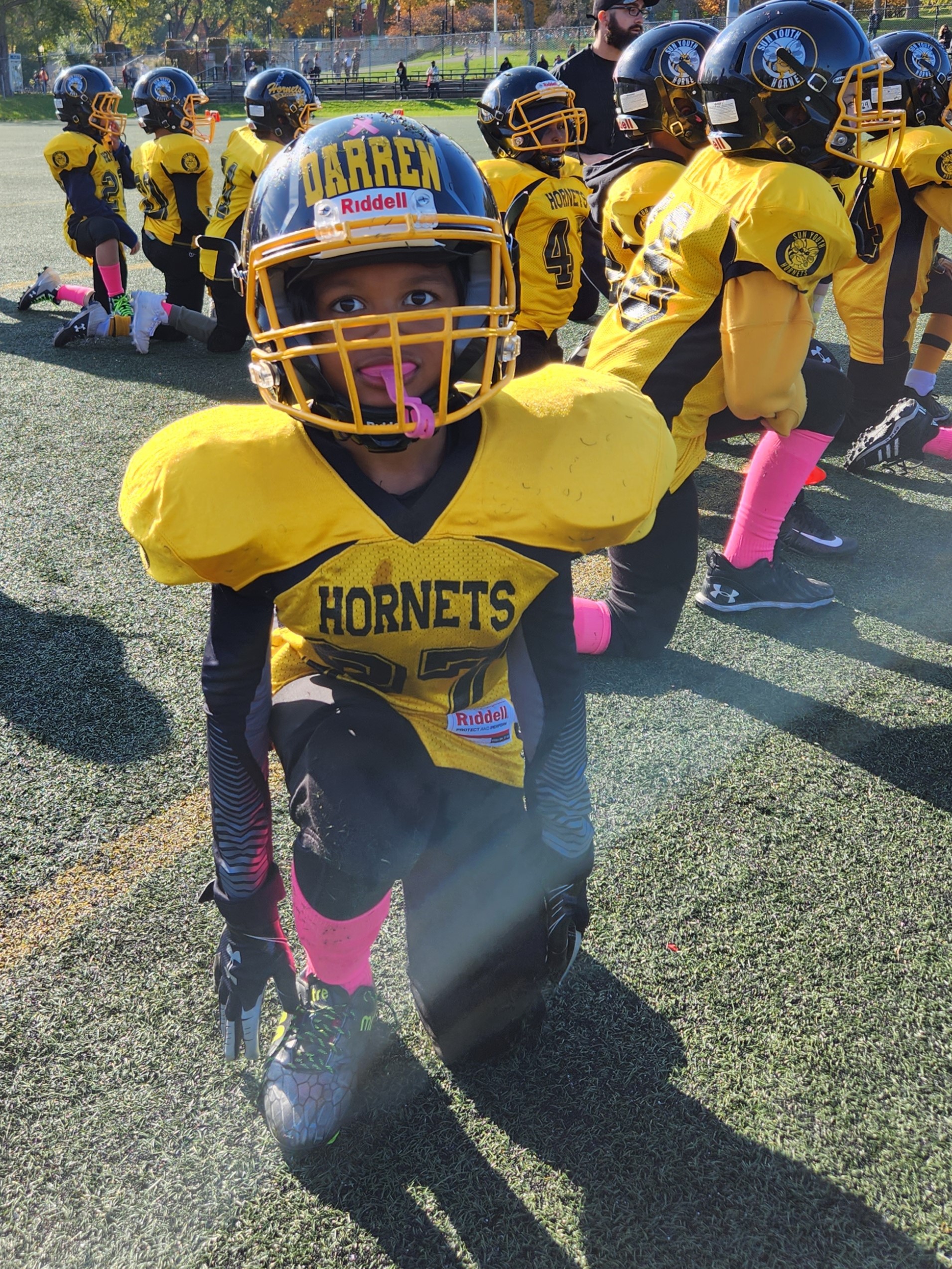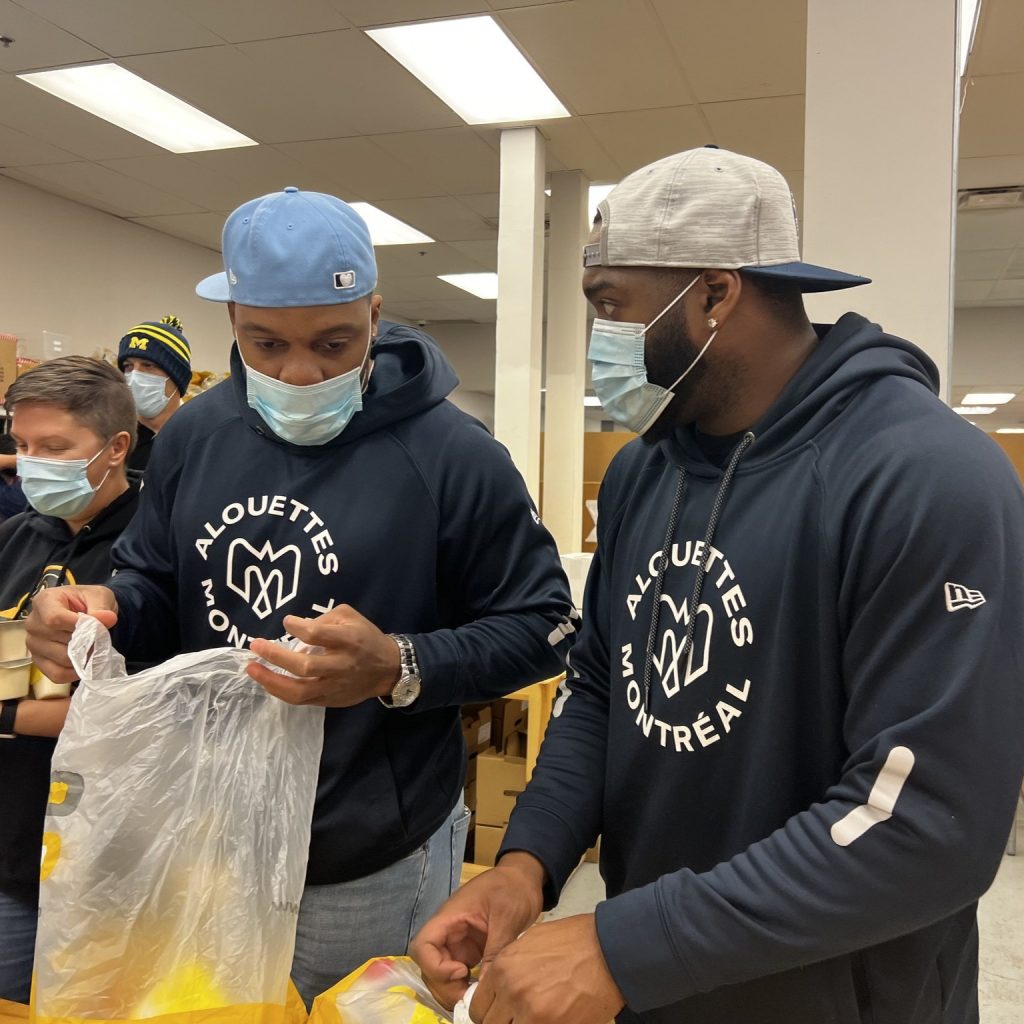 Touchdown, Alouettes!
2022 saw the Montreal Alouettes, through Corey Ramirez, offer us half of their playoff game 50-50 draw, raising almost $18,000 for the program. Sun Youth alum Regis Cibasu helped collect money for the needy at Christmas and documented his efforts in a video. To cap it off, the Alouettes PR team, Regis, teammate William Stanback, and then team president Mario Cecchini came to prepare Christmas hampers. It's a relationship we're committed to building.
Alumni night
Alumni night was coordinated by alum Tony De Francesco, and offered Hornets young and old the chance to gather at our temporary HQ at 6700 avenue du Parc last December.
You couldn't ask for a better atmosphere, and more is planned.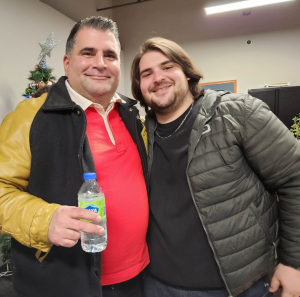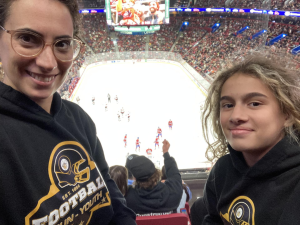 Girls in sports
Jake Allen of the Montreal Canadiens and his wife Shannon offered half season tickets to encourage girls to continue in sports, and luckily for us we were able to send many of our football-playing girls for an inspiring night of hockey.
Scholarships and Volunteer Awards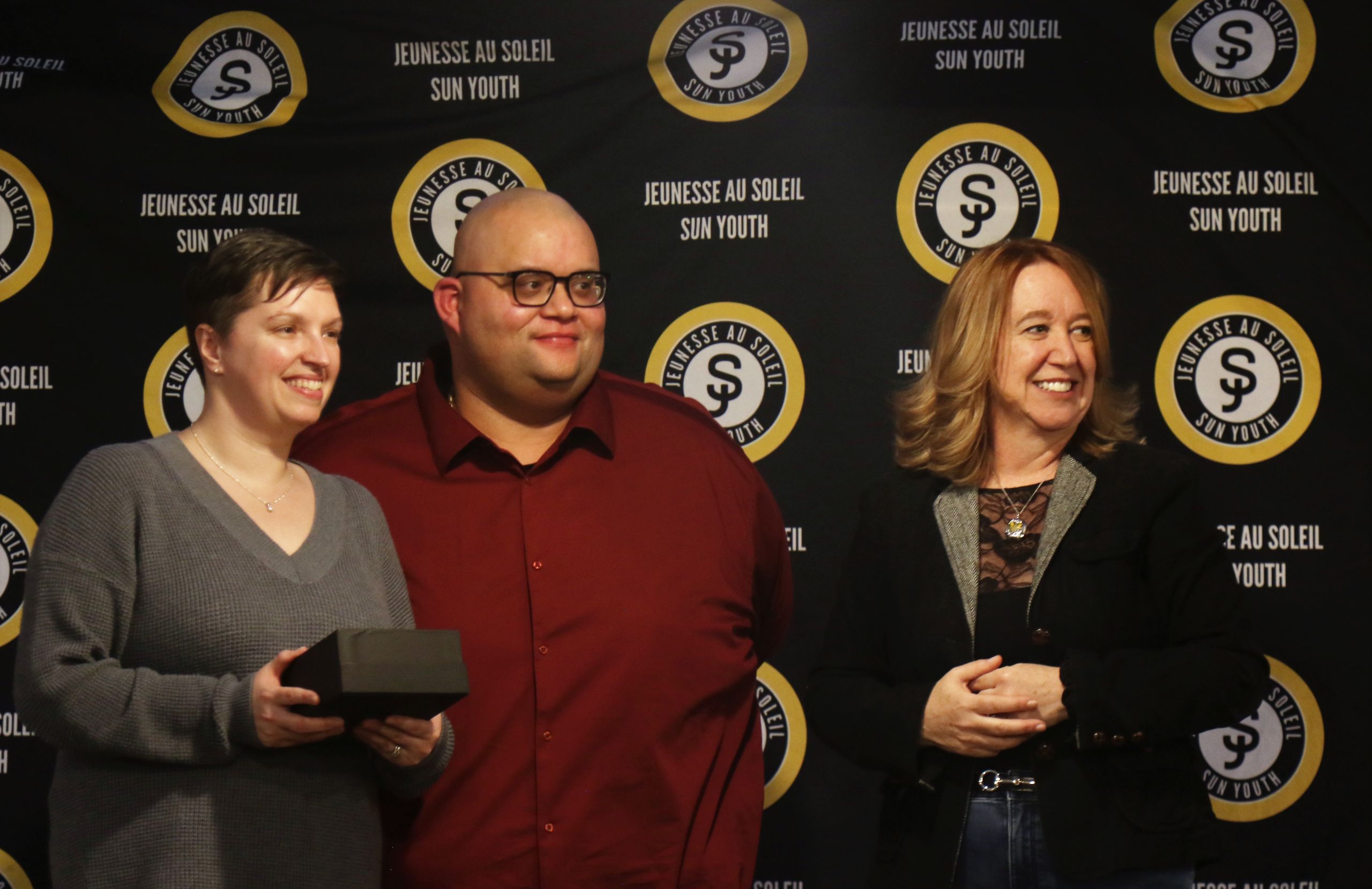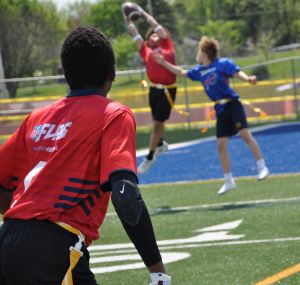 flag football
Flag football is sweeping across North America, and we have four teams in the NFL Flag-sanctioned Flight Academy league this spring. Next season we'll be openly recruiting girls, boys, and coaches, building this segment into something special.
See you on the field and Go Hornets!