After six decades, Sun Youth is still standing strong in order help the community.
1954… It seems a lifetime away yet it was when it all started for us. That year, a group of youngsters among which we were (13 year-old Sid Stevens and 9 year-old Earl De La Perralle) got together to create the Clark Street Sun, a local community handwritten newspaper the proceeds of which were used to cover the registration fees of a few underprivileged youngsters who needed support to take part in sport activities. Over the following six decades, many individuals joined the ranks of our organization, each bringing something new and essential to the expanding big picture.
Now in 2018, Sun Youth is still standing strong, the foundations of the organization resting firmly on its dedicated staff and volunteers. If there is one thing that 2017 has taught us is how fragile and ever-changing life is. Over the past 12 months, we said goodbye precious contributors, allies and friends. These departures reminded us of the importance of planning for the future. We are happy to observe that our people are up to the challenge to ensure that we are around for many years to come so that we may continue to take care of the community which saw our organization grow and mature.
In 2017, 8,500 donors allowed us to make a tremendous difference in the lives of so many underprivileged Montrealers. Additionally, 1,735 individuals provided us with 165,764 of volunteer work (the equivalent of 80 full-time jobs at 40 hours a week). We wouldn't be who we are and able to accomplish what we do without the support of these wonderful people who kindly give us their resources and their time.  On behalf of Sun Youth, we would like to thank you for your unwavering support and wish everyone the best for 2018.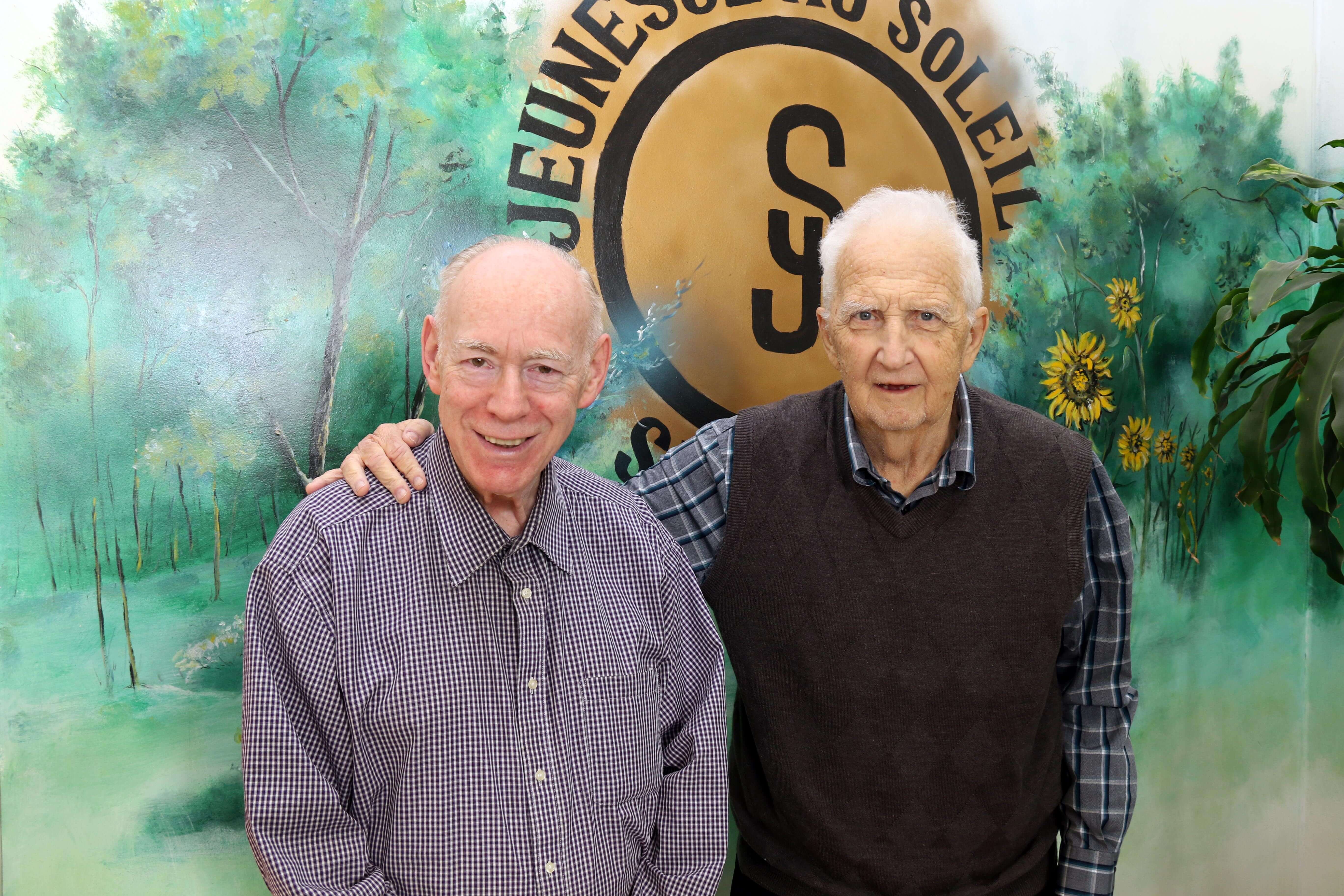 Sid Stevens and Earl De La Perralle have been taking care of Montrealers for now 64 years.
Photo Credit: Nicolas Carpentier