Sun Youth is counting on the generosity and the support of the community to give everyone a brighter summer.
For the majority of people, summer means rest and leisure time, but for thousands of Montreal families, it is a difficult period. In order to give them a brighter summer, Sun Youth is counting on the generosity and the support of the community.
For instance, contributions to Sun Youth's summer campaign allow the organization to help hundreds of children from less fortunate backgrounds reach their full potential, be active,  channel their energy positively and become members of the community through the organization's sports and recreation programs like basketball, football, baseball and day camp. Throughout the years, many children and young people have benefited from these programs, like Olympic athlete and former Hornet, Lizanne Murphy. The Montreal native athlete has risen to the top of the basketball scene in Canada with her amazing results and work ethics. From 2007 on, she played for Canada's women national basketball team, competing in notable events such as the London 2012 Olympics, the 2015 Pan Am Games and the Rio 2016 Olympics. "I love that I am a Sun Youth alumni, I feel that I am in very good company because a lot of great people have passed through. I started at Sun Youth on the midget girls team and played juvenile as well as the summer teams. I learned a lot in those years and have made some great friends along the way, " said Murphy. She also added that without Sun Youth's summer activities, she may have never played basketball for Canada's team: "I believe my years there helped me to become the basketball player and woman that I am today."
By supporting Sun Youth's summer campaign, you also allow the organization to promote its bike patrol, which ensures safety in parks for youngsters and seniors and offers many young adults the opportunity to have their first job whether as a bike patroller or as a day camp counselor. Sun Youth's emergency services are essential for many families, especially during the summer, since food programs offered by schools and day care services are no longer available. With the contribution of the community, Sun Youth can provide more than 2,000 families with the food they need every month.
During the summer, you can show your support by contributing to Sun Youth and Recettes en Pot's fundraising campaign. For each jar sold, 50% of the profits will go towards Sun Youth's summer campaign while a meal portion will be donated to its food bank. A small donation can go a long way towards making someone's life better.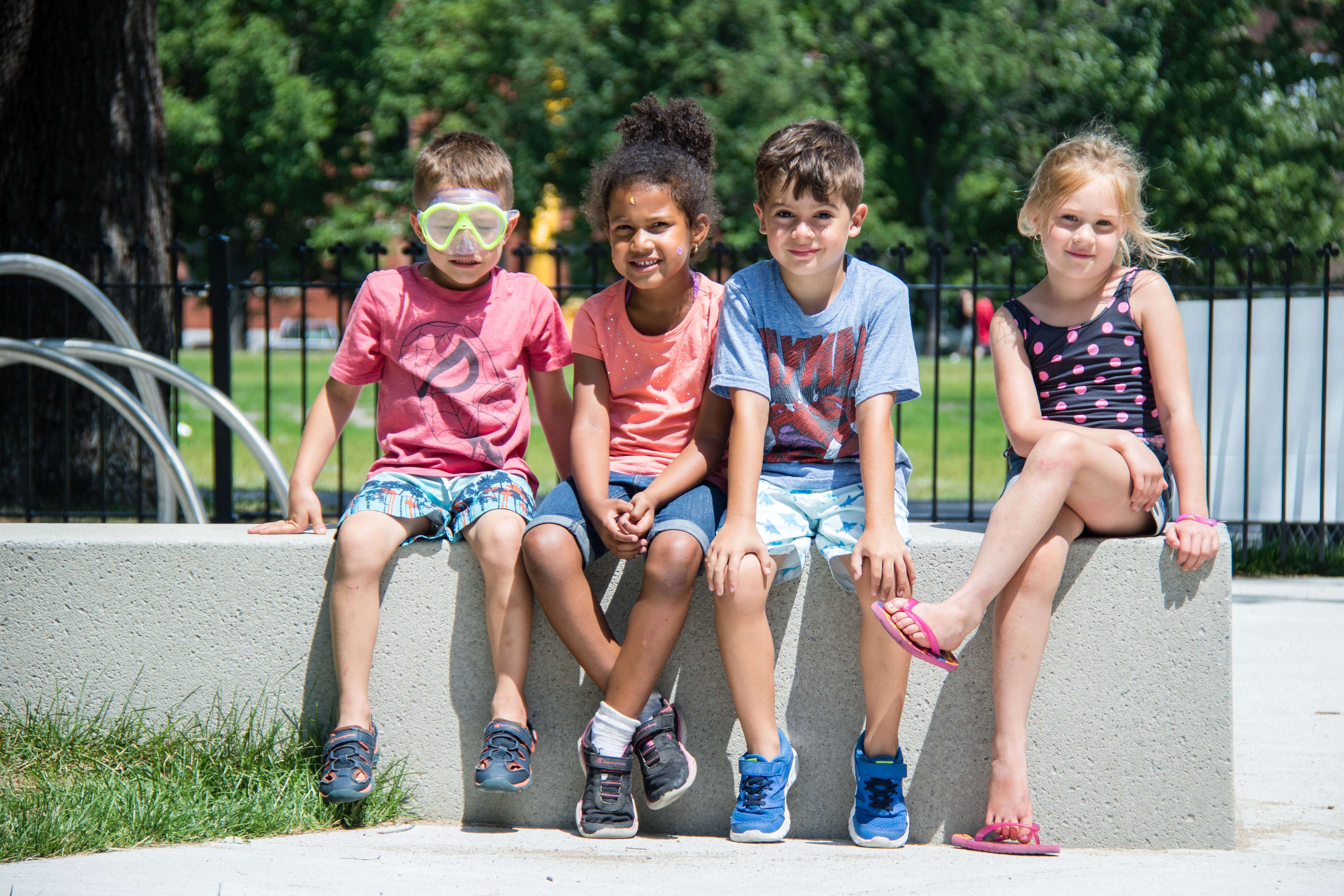 Sun Youth Day Camp Campers.