This year three of our basketball teams won Montreal Basketball League (MBL) championships.
The motivation that led to the creation of Sun Youth in 1954 was to allow disadvantaged youths residing in Montreal's St. Louis district (now Plateau Mont-Royal) to play sports. Today, almost all the young people who attend the organization play within one of the organization's sports teams or attend its day camp or basketball camp.
This year three of the Sun Youth Hornets basketball teams won Montreal Basketball League (MBL) championships, proving that hard work really does pay off. Sun Youth's Midget AAA, Mini AAA and Mini AA all earned their wins in 3 hard fought-games. Both AAA team wins were particularly important because of the club they beat. Knocking off the Park Ex Knights in a finals rematch for the Minis is a huge comeback story. Then there were the Midgets winning for the first time since 2003, ending a 15 year drought. For several years now, Park Ex has been at the top of Montreal's amateur basketball scene winning at every level. That came to end thanks to the perseverance of the Midget & Mini AAA teams, who knocked off the reigning champs. The midget team won thanks to the performances of three players in particular, Malakai Whittaker, Jaheem Antoine and Michael Mukuna who scored a combined 72 points with Malakai scoring a game high 34 points to beat Park Ex (84-78).
The return of Sun Youth basketball program to prominence came during a particularly tough time for the organization. Halfway through the season, Sun Youth's gym roof began to leak rendering the gym unusable for home games, playing the remainder of the season on the road. Mini AA beat the LaSalle Boys and Girls Club (38-33), a solid base for the AAA teams going forward.
The Finals were a wonderful way to end the fall/winter season for the Hornets, now starts the preparation for their summer season. The kids will be given the chance to showcase their talents to NCAA Division I coaches in tournaments across the United States and Canada. Sun Youth wishes to thank the many volunteers, coaches and support staff, for their outstanding commitment to the youth and congratulates the athletes for their well-deserved victories in the Finals!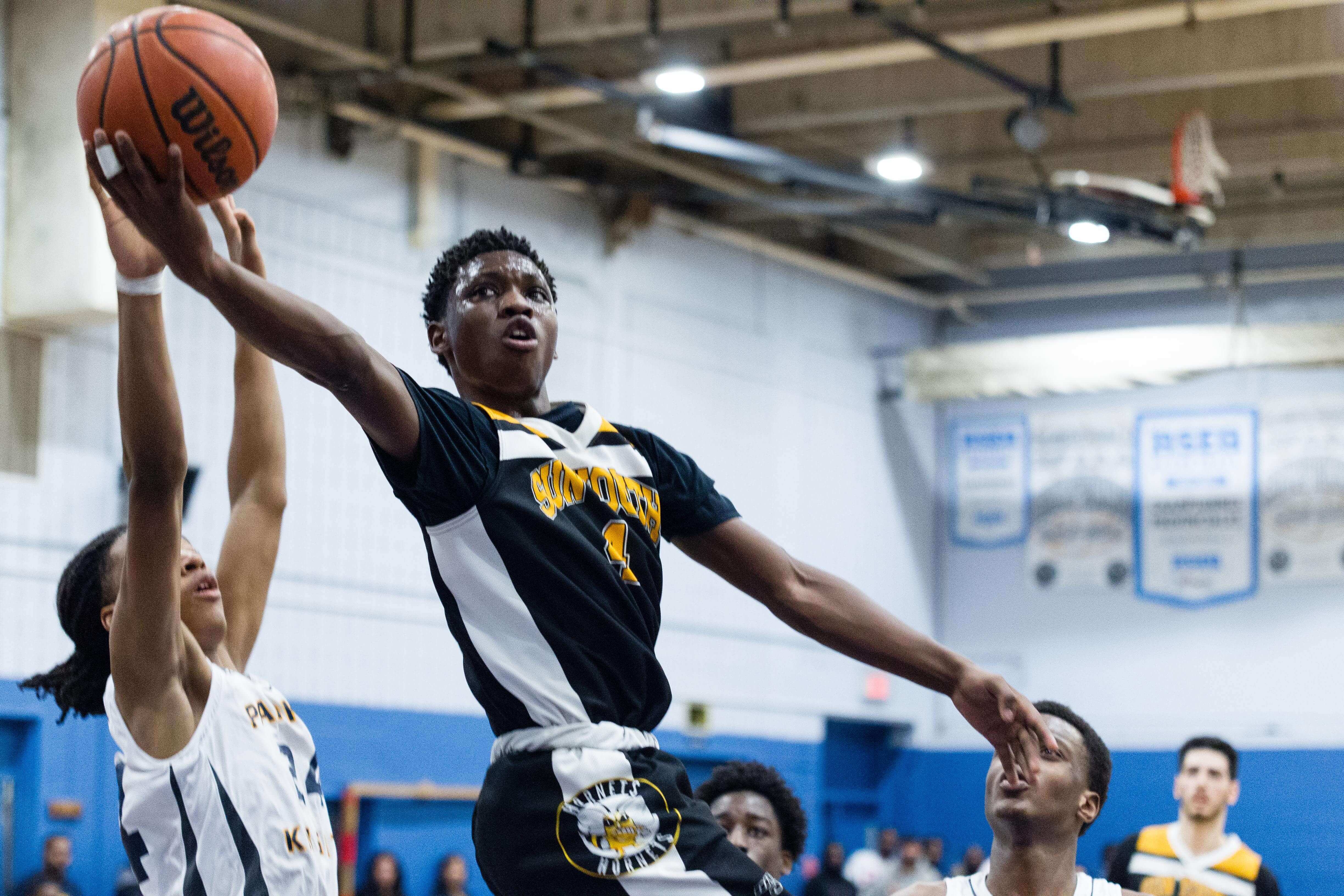 # 4 Michael Mukuna scoring a layup basket in the 4th quarter to win the championship.