The cofounder of Sun Youth Earl De La Perralle passed away on June 19th at the age of 73.
Sun Youth Cofounfer Earl De La Perralle Dies at the age of 73
It is with great sadness that Sun Youth announces that Earl De La Perralle passed away on June 19th at the age of 73.
Beloved husband, devoted father and grandfather, he will be remembered as the cofounder of Sun Youth and as one of the most influential people in the development of Quebec's amateur sports, especially football.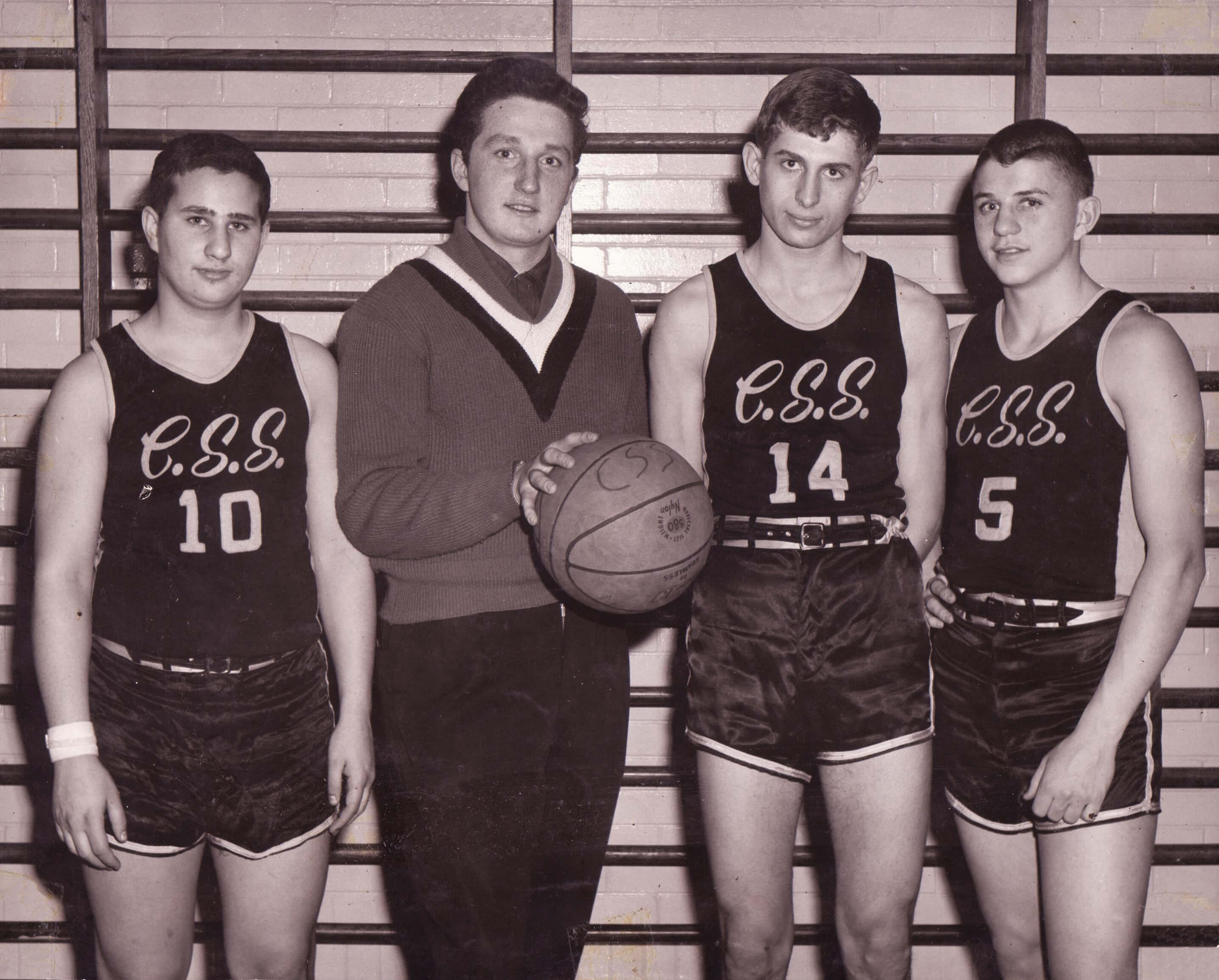 In 1954 at the age of 9 along with Sid Stevens (13), he co-founded a group who wanted to help inner city youths and in doing so, improve the neighbourhood life. Originally known as the Clark Street Sun, a handwritten community newspaper which profits were used to finance the group's activities, it is known today as "Sun Youth Organization".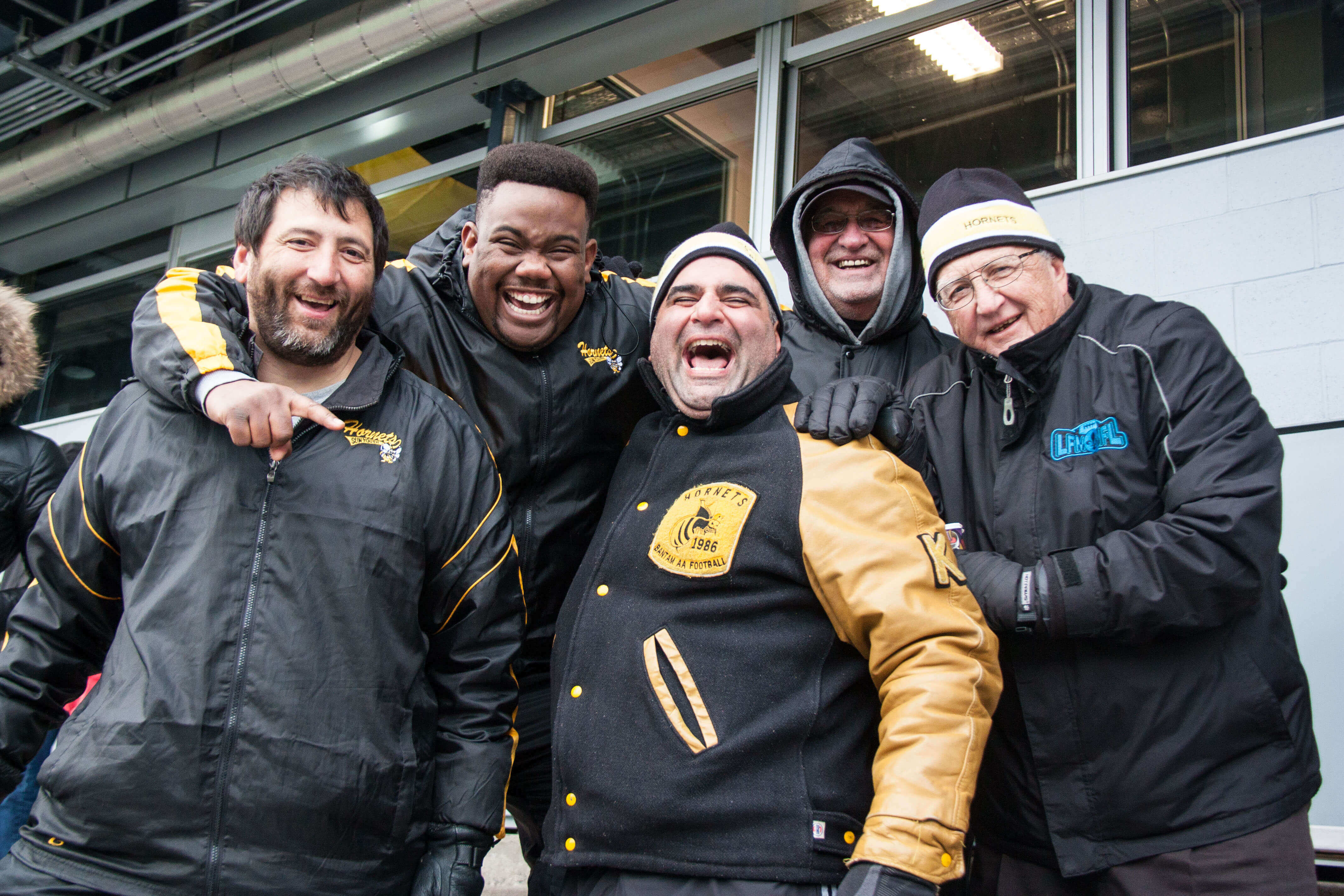 As the organization's Executive Director, he was instrumental in the creation and the growth of the organization, which helps thousands of people every year. Through the sports programs at Sun Youth, he positively affected the lives thousands of young Montrealers by focusing on the development of personal responsibility, education and that every kid has a right to play the sports they love. Earl always emphasized the value of gaining an education through sport, moving on to university and gaining the skills to create success throughout a lifetime. Sun Youth wishes to express its deepest condolences to Earl's family and friends. He will forever be remembered as someone who truly loved life and who made sure everyone around him felt the same. He had a tremendous impact of the lives of many and his legacy will go on.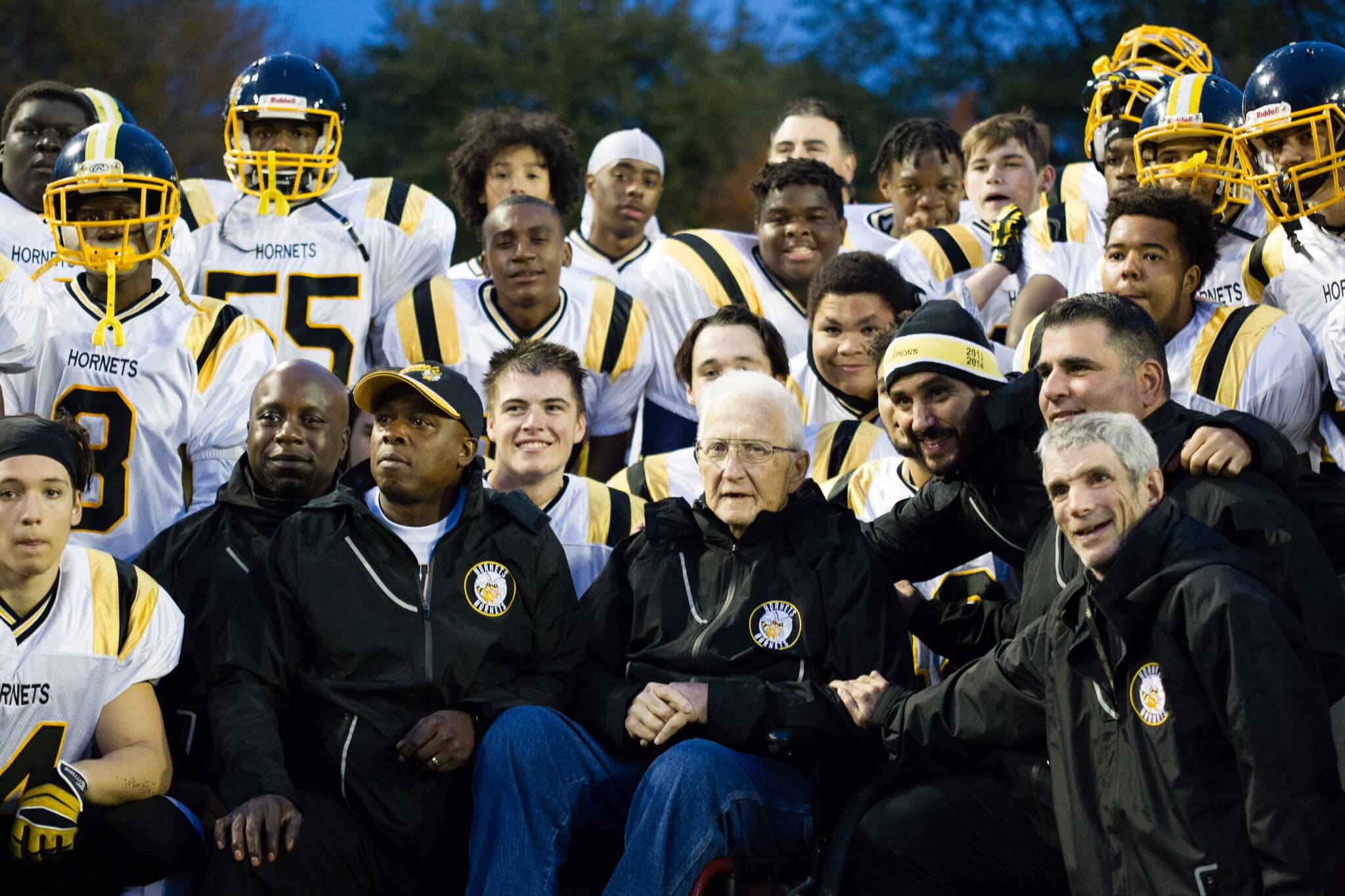 The funeral service was held on June 24th at the Chapel of Mount Royal, which was packed with people of all ages whom Earl had a positive impact on their lives in some way or another. To honour Earl's memory, the family asks that people please make a donation to the Sun Youth Organization Sports & Recreation so that the organization can continue the mission that Earl set for himself almost 65 years ago. The entire team at Sun Youth is deeply grateful for all your kind words, your stories, wishes, and condolences. We are very touched by your outpouring support. Your beautiful messages help us continue Earl's work.
Here are a few examples of what some of you had to say :
Valérie Plante, Mayor of Montreal (via Twitter) @Val_Plante
My heartfelt sympathies to the @SunYouthOrg family. Montrealers are better because of the contribution of this organization. The death of one of its founders leaves us all a little sad. Thank you for all you have done, Earl De La Perralle. Rest in peace.
Montreal Alouettes (via Facebook)
The Montreal Alouettes offer our condolences to the family, friends and extended family of Earl De La Perralle, a founder or Jeunesse au Soleil / Sun Youth Organization and a significant member of the Montreal football community.
Welcome Hall Mission (via Facebook)
Montreal lost a great man, mentor and father to thousands of youth from disadvantaged communities in the passing of Sun Youth co-founder, Earl De La Perralle. Earl invested his lifetime in transforming the lives of young people and families. Our heart is with the Sun Youth family.
Kathleen Weil, Provincial minister (@Kathleen_Weil) via Twitter
So saddened by the loss of an extraordinary man who dedicated his life to the well-being of those in need. Rest in Peace Coach.
David Birnbaum, Parliamentary Assistant to Minister of Education and Higher Education (via Facebook)
Montreal has lost a man who helped so many young individuals find their own way. Sun Youth co-Founder Earl de la Peralle was rightly remembered and celebrated as someone who 'paid it forward' every day, using his guile, integrity, compassion and street smarts to help young people across the city find their way, reach their potential and prepare themselves, in turn, to help others. I was honored to be there on behalf of our government to say good-bye and thank you.
Lizanne Murphy, Olympic athlete and Hornets alumni  (via Twitter) @LizzieMurph
What this man did for sport in our city cannot ever be replicated! @SunYouthOrg and @SunYouthSports saved so many young people and helped so many of us go on to do great things.
Concordia Stingers (via Twitter) @The_Stingers
Our condolences to the friends and family of Earl De La Perralle, a coach, mentor and father figure to countless young people. That so many of his athletes went on to achieve success at the university level is a testament to his exceptional work.
North Shore Football (via Facebook)
The North Shore Football family extends their deepest condolences to Coach Earl's family, friends and the Sun Youth Organization.
Mike Chartrand (via Facebook)
My condolences to the De La Perralle family as well as to the Sun Youth Organization. I have many fond memories of Earl from Summer Camp many years ago. I will keep these great memories of those formative years and having the opportunity to know such a great man was an honor. May he rest in peace.
NCAFA, National Capital Amateur Football Association (via Facebook)
It is with great sadness that we heard about the death yesterday of Sun Youth Founder and Montreal Football legend Earl De La Perralle. NCAFA would like to express our sympathies to De La Perralle family, the Jeunesse au Soleil / Sun Youth Organization, to members of the QMFL (Quebec Midget Football league) and the litterally the thousands or young men that Earl coached throughout his life. Earl was a huge supporter of the Inter- Provincial Bowl series and the Midget Big 10. Football brings people and communities together. Earl was the Iiving embodiment of it.
Isabelle Shamlian, Former Sun Youth employee (via Facebook)
What a role model. This man was discrete and charismatic and will leave his imprint within the Montreal population. Thank you for your inspiration, your devotion and humanity. RIP
Joey Elias, Comedian (via Twitter) @bruins_514
My sincere condolences to @SunYouthOrg on the loss of Earl – a founder a leader but most of all a very good kind hearted man. I am a better man for knowing him. RIP Earl!
Jean-Marc Edme, Director of Player Personnel for the Ottawa Redblacks and Hornet Alumni (via Twitter) @jmedme
The Football community in Montreal has lost a legend. Earl De La Perralle helped thousands of kids throughout his life. He was my Coach, he was a mentor. He is a big reason why I am in still in football today. Earl had a big heart. Thank You Earl ! Rest in Peace!
McGill Athletics (Twitter) @ McGillAthletics
McGill Athletics offers our deepest condolences to the family of Earl De La Perralle. Many of our student-athletes have had a great relationship with @SunYouthOrg SEE ARTICLE: 'Coach Earl' had impact on a lot of young athletes at Sun Youth.
David Andrew Mclean (via Facebook)
My respect to this mentor, husband and grandfather, without his influence and dedication there would be no great sun youth football players and basketball players as my son played under coach Earl, Earl demanded from you 110%!! R.I.P. Earl De La Perralle.