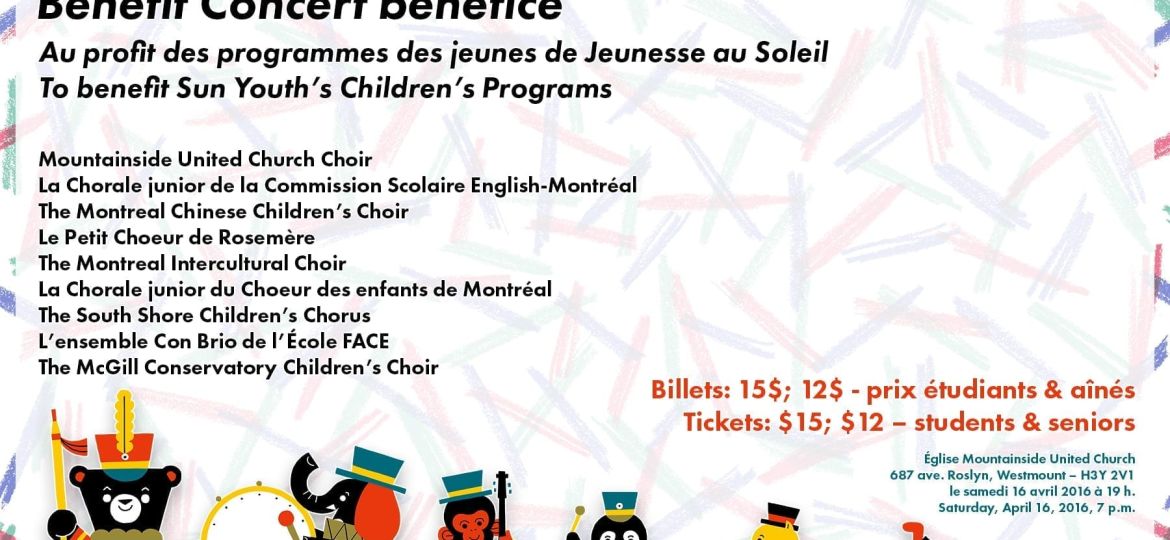 For the 5th year in a row, Westmount's Mountainside United Church presents "En Harmonie 4 Kids".
For the fifth year in a row, Westmount's Mountainside United Church is proud to present "En Harmonie 4 Kids", a benefit concert for Sun Youth's children's programs.
This year's edition will be held on Saturday, April 16th 2016 and will feature talented performers, adults and children, united to help kids in need. Throughout the evening, the Mountainside United Church Choir, the English Montreal School Board Junior Chorale, the Montreal Chinese Children's Choir, le Petit Choeur de Rosemère, the Montreal Intercultural Choir, la Chorale Junior du Choeur des Enfants de Montréal, the South Shore Children's Chorus, l'Ensemble Con Brio de l'école FACE and the McGill Conservatory Children's Choir will offer a varied program of choral and orchestral arrangem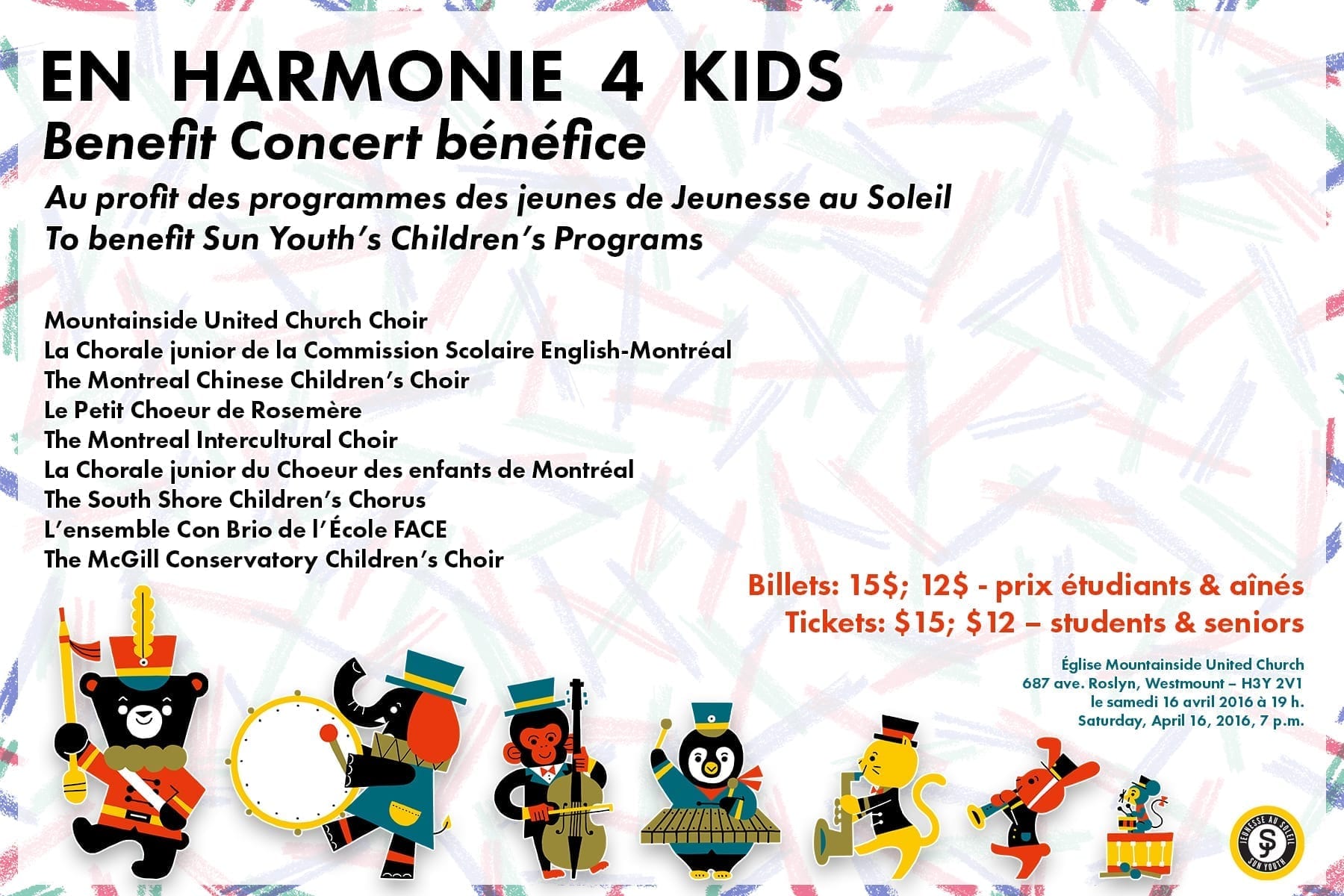 ents.
The funds will be used by the organization to assist families referred through the Centre Jeunesse de Montréal-Institut Universitaire and will also help fund Sun Youth's Bullying Prevention and Conflict Resolution program in schools.
Sun Youth and Mountainside United Church would like to invite everyone to attend the concert on April 16th at 7pm at Église Mountainside United Church, 687 Roselyn ave. in Westmount. The tickets are sold $15 and at a special rate of $12 for students and seniors. They can be purchased at the door on the night of the event or through the Church office at 514 486-1165.