Our 2022 Christmas Basket Distribution was held last month in the unusual context that we all know: the increasing demand for food assistance and a decrease in donations.
Thanks to the generosity and concerted effort of employees, volunteers, donors, and collaborators, we were able to serve 5,110 families, which represents 19,000 people in December 2022; an unprecedented number in the last 20 years.
We would like to thank everyone who helped us this year.
Thank you to elected officials: Member of the Executive Committee Josefina Blanco, Leader of the Opposition in Montreal Aref Salem, Mayor of Saint-Laurent Alan DeSousa, MNA for Darcy McGee Elisabeth Prass, MNA for Westmount Saint-Louis Jennifer Maccarone, and Minister Responsible for Indigenous Affairs Ian Lafrenière.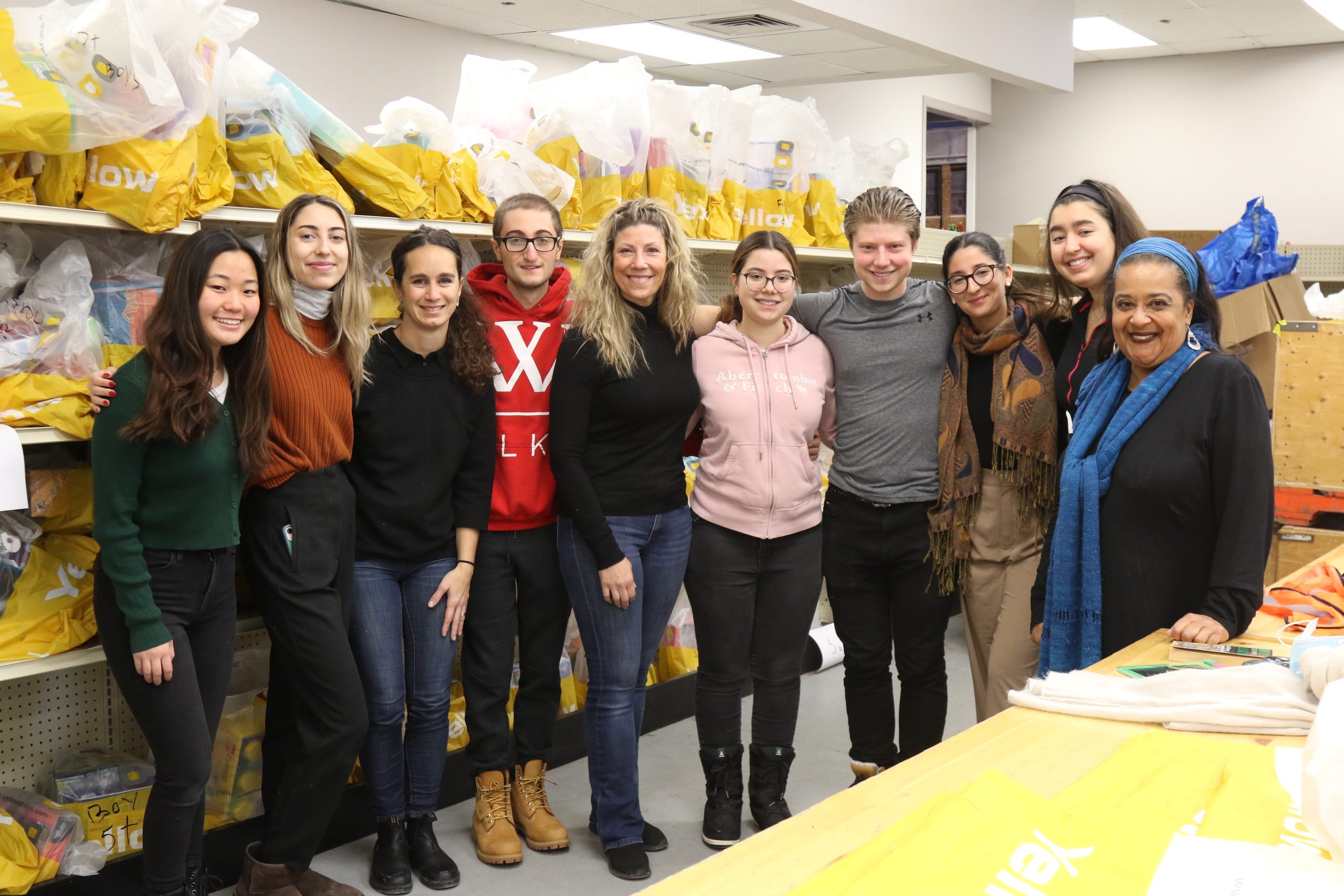 Thank you to the young amateur athletes of the Lac Saint-Louis, Lions hockey club, West Island Lakers Basketball Association, Vanier College Football and Sun Youth Hornets as well as the students from Bancroft, Cedarcrest, Michael Angelo, Vincent Massey and JFK schools, who help us all year-round.
Thank you to Montreal's four professional sports teams: Alouettes, CF, Canadiens and Alliance. The Alliance gave us a hand at our Basketball Holiday Classic.
Both CF and the Als made a video featuring their involvement in the community and that of their players.
A huge thank you to the 300 companies that collected food and/or funds for us, or that volunteered during the Holiday period: Damotech, the Sihk Temple Gurudwara Sahib Quebec, the CLV group, CIM Conseil, Ultra Forensic Technology, Slalom, Lightspeed POS Montreal, Maxim Truck and Trailer, the CN pensioners and employees community fund, la Fraternité des policiers et policières de Montréal, the National Bank of Canada, Cerco Cable, Summit Properties, CDL laboratories, Samuelsohn, and Thermolec.
We also wish to thank the foundations that have supported us with very generous donations and/or by providing volunteers: Lincolnshire, Tenaquip, Altru, John and Rosemary Reilly, Cole, Protech, Jacques et Michel Auger, Air Canada, McConnell, Famille Trottier, Rossy, R. Howard Webster and Hewitt.
Thanks to our partners CJE Bourassa-Sauvé, Sapin Chez Michel, BNP Performance philanthropique, Econologis, Hydro-Québec, the SPVM, the SIM et les agents de mobilité durable, the SQ, Yellow, Supermarché PA, Accueil Bonneau, Regroupement Partage and its programme Cultiver l'Espoir, Toy Man Ross Paperman, CTV Spirit of Giving, The Montreal Gazette Christmas Fund, Les Producteurs de lait du Québec, the Media Food Drive and the City of Montreal, without whom none of this would be possible.
Thank you to all our donors and volunteers. Here are some of our favourite pictures from the Christmas distribution. To see the whole album, visit our Facebook page.