Sun Youth would like to thank PepsiCo and their generous employees for a donation of over $10,000. The money was raised at their PepsiCo Canada East inaugural Better Together Employee Golf Tournament. The donation will go towards Sun Youth's Sports & Recreation programs for children that keep kids active. The organization is proud to be associated with the PepsiCo Canada Foundation and hopes this collaboration will continue for many years!
On an annual basis over 600 children take part in Sun Youth's Sports & Recreation program. The organization provides children and youths 7 to 17 with the opportunity to play in competitive basketball and football teams through its Hornets program. It also provides a hockey development program called SLAP to kids 5 to 12, a day camp to the same age group and a basketball day camp for 8 to 12 year-old children. Throughout these multiple initiatives, Sun Youth encourages children to stay active and to adopt healthy lifestyle habits. Safety is also a priority for the organization, all coaches and camp counselors trained in that field.
The organization also believes in the importance for its athletes to perform both on the field and in the classroom and provides them with a tutoring/mentoring program to help them do well in school. Those young people who have distinguished themselves with the Hornets before becoming successful in their respective sports, whether at the university or at the professional level, now find themselves on our "Wall of Fame".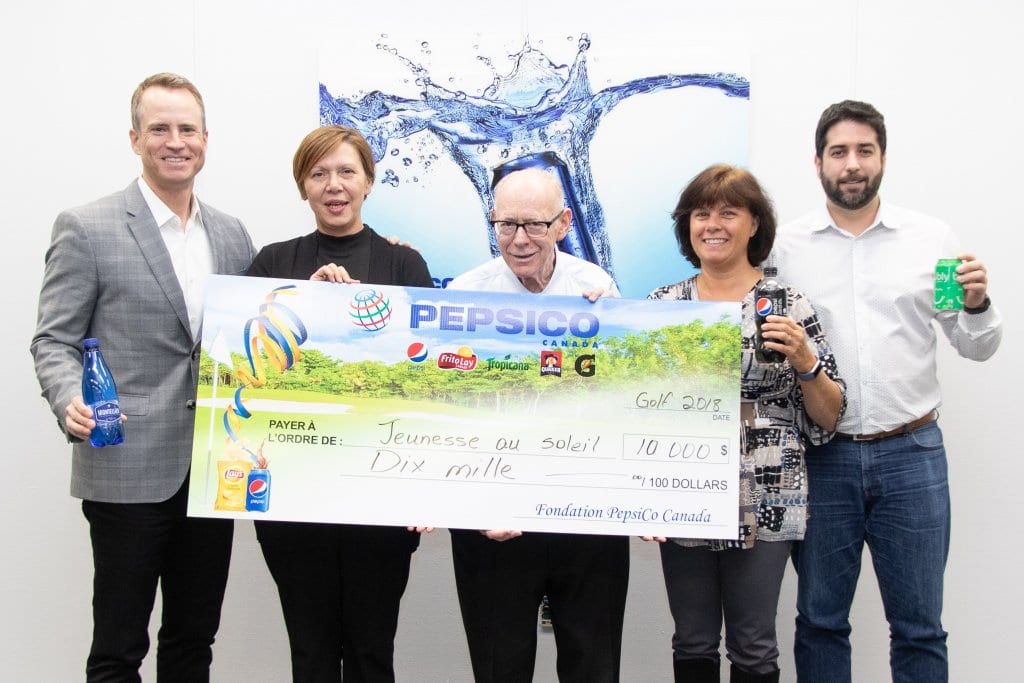 Left to right: Patrick Charbonneau, Vice-President – Field Sales, Pepsi Beverages Company (PBC), Johanne Saltarelli, Executive Director of Sun Youth, Sid Stevens, Co-Founder of Sun Youth, Diane Moser, Executive Assistant – Field Sales, PBC, and Jonathan Labrèche, Finance Director – Field Sales, PBC. Photo: Joseph Munro.