On October 31st, 2019 Sun Youth had the pleasure of welcoming CLV Group representatives, including Mike McGahan, its President and CEO. These good folks were bearing a very special gift: a $50,000 cheque for the organization's Sports & Recreation programs. These funds were collected at the CLV Group and InterRent REIT's Mike McCann Memorial Charity Golf Tournament held on September 12th at the Meadows Golf & Country Club in Ottawa. In total, $758,375 was raised at the tournament for no less than 10 non-profit organizations, including Sun Youth.
On an annual basis, 600 children take part in Sun Youth's Sports & Recreation programs. The organization offers competitive basketball and football with its Hornets teams but also a hockey development program and a day camp in the summer. Sun Youth also offers a tutoring and mentoring program for its young athletes to be the best they can at school, helping them with their homework after school, before practices and games.
CLV Group is an Ottawa-based real estate company that specializes in property management. InterRent REIT is a publicly traded real estate investment firm with a portfolio of more than 10,000 apartments throughout Ontario and Quebec.
Sun Youth is very proud to once again be associated with the CLV Group and InterRent REIT and, with their generous financial support, looks forward to helping children from less fortunate backgrounds participate in sports and recreation programs in a safe and constructive environment.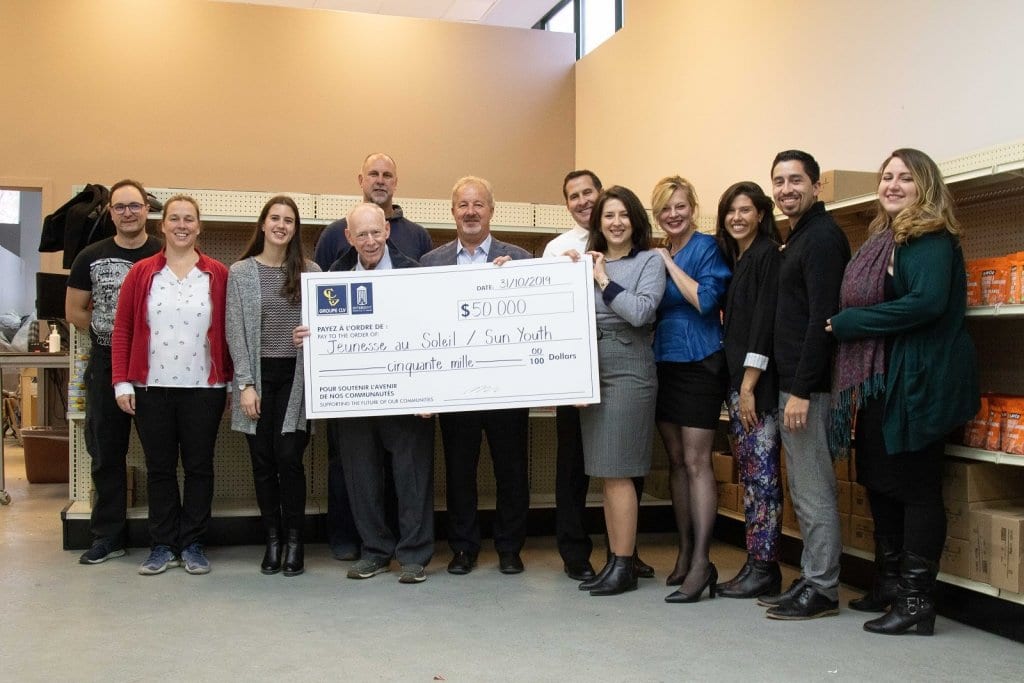 Sun Youth cofounder Sid Stevens accepting the contribution of the CLV Group and InterRent REIT from the hands of President and CEO Mike McGahan. Photo : François Turgeon.