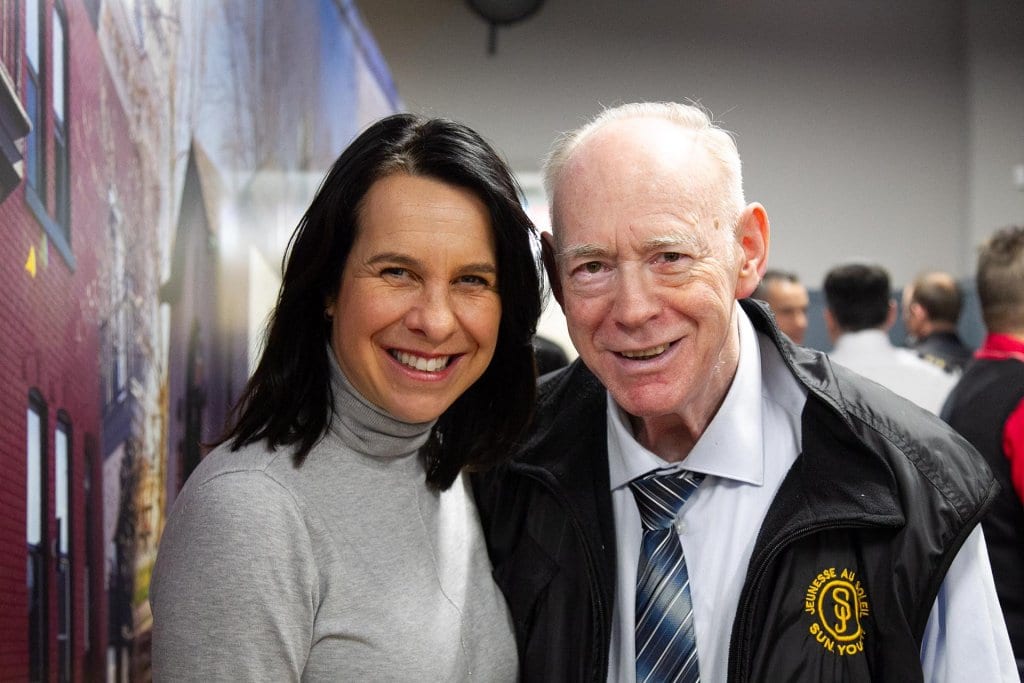 The end of the year is always a crucial period at Sun Youth: a lot of effort is invested by our faithful staff, volunteers, collaborators and donors to ensure that underprivileged families can enjoy the Holidays. It is also the time when we collect the largest part of our resources to pursue our activities throughout the next year.
December started very well with the 19th edition of the Grande guignolée des médias, which raised more than $3.6 million, to be shared between the food banks of the province. From that total, 433,306 $ (and the equivalent of 3,888 grocery bags in food donation), were collected in the Greater Montreal area. All this was made possible thanks to the help of the many volunteers who participated in the street collect on December 5th and to the outstanding generosity of Quebecers.
Between December 10 and 23, we also held our annual Christmas basket distribution. This year again, the operation was a huge success: more than 4,600 families (approximately 10,000 people) received a Christmas basket, and about 5,000 children got toys. Many companies lent a hand for the preparation and distribution of the baskets: we wish to thank the employees from Computer Shares, Desjardins, TD Bank, IQVIA, Société de Police de l'agglomération de Longueuil, Fusion MD, National Bank of Canada, Sonder, Air Canada, State Street, Mad Science, Service de Police de la Ville de Montréal, the Montreal Parking Agents, Damotech, Snell, Service de sécurité incendie de Montréal, Post Media, Prometour, Pepsico, Solutions Stat and Sûreté du Québec for their exceptional help. Many politicians also gave a hand, namely Montreal Mayor Valérie Plante, Ministers Lionel Carmant and Steven Guilbault and Deputy Dominique Anglade.
We are very proud of what we accomplished during the Holiday period, and none of it would have been possible without the help of our precious staff, volunteers and donors: we extend our most sincere thanks to everyone who gave their time or made material or money donations. Unfortunately, poverty doesn't end on January 1st and we always need new resources to fight it. We hope we can count on your cooperation and generosity all through 2020 to help us pursue our mission of giving and sharing with the less fortunate.