Volunteer of all ages contribute to Sun Youth in many ways. From elementary school students to retired seniors, volunteers are an essential part of the organization and have been since its founding in 1954. 65 years ago, 13 year-old Sid Stevens and 9 year-old Earl De La Perralle created what would become Sun Youth and managed to get their friends to also get involved as volunteers. Over the years with the invaluable contribution of countless volunteers, the founders were able to take the organization from a small sports and recreation club to one of the best-known charities in Montreal.
Today, Sun Youth can count on the support of over 1800 volunteers every year, performing over 176,000 hours of volunteer work annually – the equivalent of 80 full-time jobs. Sun Youth has a team of 40 regular volunteers among which are participants from social integration or rehabilitation programs or from rehabilitation centers for people with intellectual disabilities. As part of the 2019 National Volunteer Recognition Week, Sun Youth invited this team of devoted volunteers for day of bowling on April 11th to thank them for their hard work. It was a fun day for everyone in attendance.
Sun Youth sees its volunteers as part of a big family and there is always room for more members. The organization is thus always looking for people to fill in different roles in all aspects of its activities. Sun Youth seeks individuals for its client services with tasks such as information and guidance, accompaniment for home visits and phone reception. Volunteers can also give a hand in administrative support, helping with accounting, data entry, IT Support and Secretarial work. The organization's communications department is also looking for people with skills in infographic, photography, video editing, writing and text translation. Those interested in working with children can put their skills in sports animation, gardening animation, tutoring, nutrition science and physical training to good use. Finally, people looking for something more physical can contribute to Sun Youth through urban agriculture, carpentry, small manual work and manual handling.
People interested to volunteer with Sun Youth can contact the Coordinator of Volunteers Lisa Perrault at 514-842-6822 # 251, email bvt@sunyouthorg.com or apply online.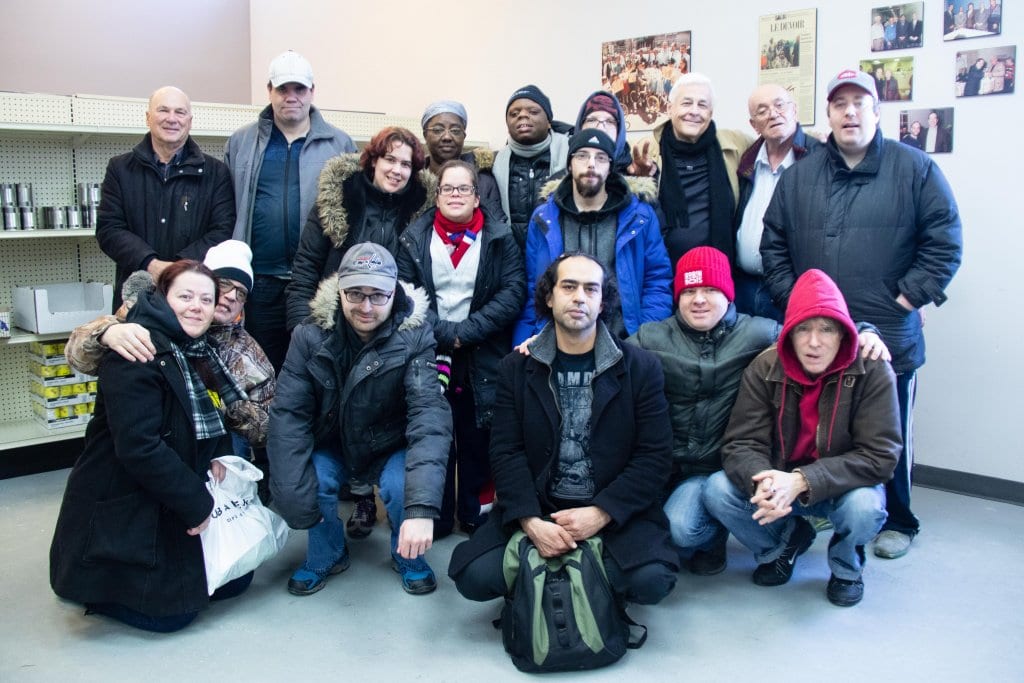 Some of Sun Youth's regular volunteers posing with Volunteer Coordinator Lisa Perrault (bottom row, left) before their April 11th bowling activity. Photo: Caroline Viger-Lazare.