Preliminary results of Media's Big Food Drive indicate that $365,000 were collected in Montreal.
Volunteers from all walks of life were taking part in the 17th annual Media's Big Food Drive, held across the province last December 7th.
Many of the volunteers were well-known public figures. This year's spokespeople included former captain of the Montreal Impact Patrice Bernier. For the Montreal region the event was once again benefiting the Saint-Vincent-de-Paul Society, Moisson Montréal and Sun Youth Organization. All major media outlets were participating and devoting a significant portion of their programming to the event, hoping to raise as much funds and non-perishable goods as possible while also raising awareness on poverty and hunger.
Preliminary results of the street collect indicate that $365,000 and the equivalent of 2,220 grocery bags were collected on December 7th in Montreal only. For those who weren't able to participate, it's not too late to give. Friends of the Media's Big Food Drive, Via Capitale, Jean-Coutu, Provigo and Maxi, are still accepting donations until December 24th. It is also possible to make donations online at guignolee.ca, by telephone through Ticketpro (514 908-9090 or (toll free) at 1 866 908-9090). A $5 donation can also be made by texting NOEL Mtl at 20222.
This annual event serves as a reminder for all that poverty and social exclusion do not take any vacation, especially during the Holidays. In the last few years the face of poverty has changed tremendously. According to the Media's Big Food Drive, close to 10% of Quebec families live below the poverty line and go hungry. 15.1 % of families seeking assistance are first-time users. The working poor are also a new reality with 11.2% of people receiving assistance having a work income.  While poverty is gaining ground, you can give wherever you are through the Media's Big Food Drive!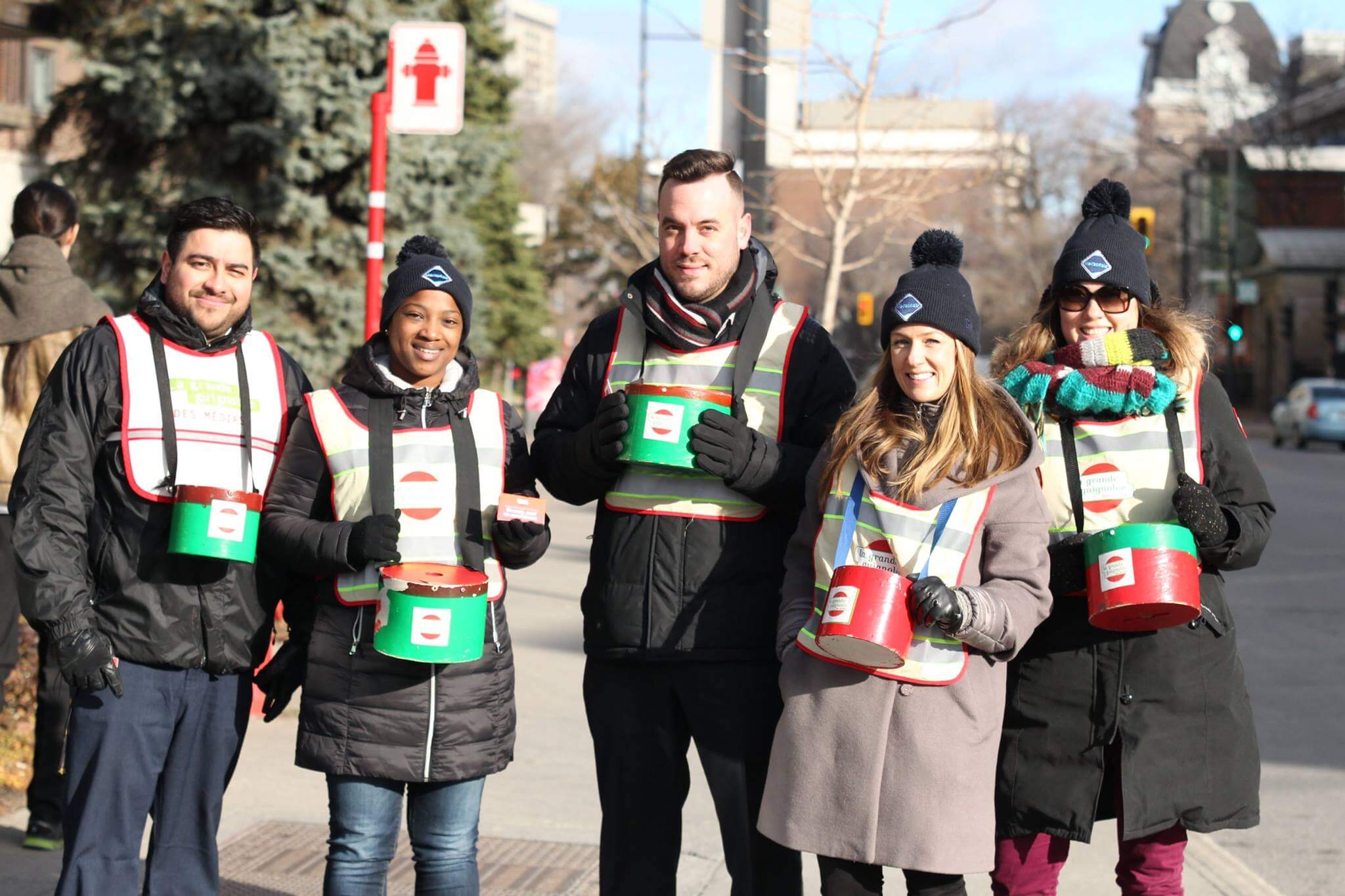 Volunteers collecting donations at the 2017 Media's Big Food Drive.