For Sun Youth football coach Dimitri Manolopoulos, being successful on the field isn't nearly as important as being successful in life, which is why he and his fellow volunteers spend a lot of time stressing the importance of education with their players.
"You'd be surprised that even in a large city like Montreal, not everybody's necessarily registered for school," says Dimitri, who coaches Sun Youth's Midget football players ages 16 to 17, a time when many are still unsure of which direction they want to take in life.

As he and his coaches get to know the players throughout the season, they ask them where they are at with their schooling and what their future plans are beyond football.
"We have an opportunity to make sure that school is a priority for them. If they don't prioritize school, their opportunities in the long term may be narrowed. I think it's important that they understand that, but at the young age of 16 years old, they don't get that."
– Dimitrios Manolopoulos
It's an issue close to home for Dimitri. Thirty-seven years ago, he was one of those players, and the Midget coach at the time, Sun Youth's late co-founder Earl De La Perralle, asked him the same questions.

Young Dimitri had graduated high school and figured that he was through with school. He announced to De La Perralle that he was looking for work.
"I thought I was very intelligent," says Dimitri. "I thought that I didn't need to go to school, and when I approached Earl, he had mentioned to me that he had something for me, to my surprise. I thought that there would be a little bit of pushback, but there was no pushback."

Earl shrewdly set Dimitri up with a warehouse job that had him spending long hours categorizing boxes.

"Six to eight months later, I decided that school was a good idea."
Besides being fun and a great way to make friends, Dimitri believes that sports like football also teach life lessons related to character, resilience, and discipline.
"We all go through difficult times, we all go through good times. So how do you bounce back when you're down? And how do you not gloat too much when you're doing well? I think that these are important lessons."
– Dimitrios Manolopoulos
Today, Dimitrios Manolopoulos is an executive for the National Bank of Canada and sits on Sun Youth's board of directors. He attributes a large part of his success to sticking with school, something that was always one of Earl's guiding beliefs.
While many Montrealers know Sun Youth for its food bank and other assistance programs, sports have been part of the organization's DNA since De La Perralle founded it with Sid Stevens 69 years ago. In that time, the philosophy of these programs hasn't changed: no matter a child's financial background or level of ability, they have the right to play sports.
Guinness Rider, Sun Youth's director of Community Services and Athletics, believes that the main goal of their sports programs is not just to train kids to win championships, but to follow them and support them during their time with the organization and beyond. That includes things like tutoring, financial assistance for their studies in the form of scholarships and bursaries and helping them stay healthy through better nutrition and even mental and emotional support.

"We don't just want to have kids come in and learn how to play linebacker or improve their three-point shot. We want kids to be able to understand that through sports, there's a community that they're a part of."

By donating to Sun Youth's sports programs, Guinness says that Montrealers are helping kids get outside and stay healthy. He says that the organization aims to expand its recreational offerings in the coming years as there is a severe lack of affordable sporting opportunities around the city.

Dimitri believes that when they are immersed in the Sun Youth environment, young people can't help but be influenced by the organization's efforts to better the lives of Montreal's less fortunate.
"They get to see what the organization does in terms of giving out, what the organization does beyond just football, and I think that's important for the players to understand at a young age."
– Dimitrios Manolopoulos
Many of those players go on to be successful and, like Dimitri, return to help the organization to give back to the community that helped them.
He encourages other Montrealers to help Sun Youth, either through volunteering their time or donating to help support them.
To find out more about Sun Youth's sports programs and how you can support their efforts to keep Montreal's youth stay healthy, go to https://sunyouth.org/sports/.

Why Give to
Sun Youth

Sports programs

Tutoring

Day camp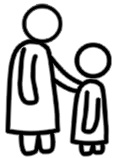 Social mentoring

Assistance to
fire victims

Assistance to
crime victims

Medication
program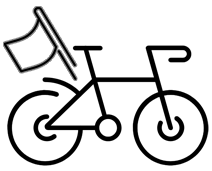 Bike patrol

Community
gardens