Everybody
Knows
Every person that has been helped by Sun Youth has a story, but sometimes the best people to tell those stories are the people closest to them, like Eugene Balangero, whose brother Charles has been able to live independently for more than two decades thanks to their assistance.

Charles is a 63-year-old living in T.M.R. with a mild intellectual disability. He started at Sun Youth as part of a work integration program, first as part of a group but quickly moved on to an individual stage. He was then employed by Sun Youth for more than 20 years.
All through this, Charles volunteered his time with the organization's football program where he was a smiling, eternally optimist presence for generations of players. He is now retired but still volunteers at Sun Youth's food bank.
Eugene said that the time his brother spent at Sun Youth gave him meaning and direction and was instrumental in enabling him to live an independent life.
"It put some money into his pocket, it permitted him to have his own apartment and it taught him how to take care of himself in a work environment. That definitely helped me when he had to go into a home environment by himself, although my wife and myself were in a couple of times a week to give him some support.
– Eugene Balangero
Charles' brother.

Eugene, who lives in Alexandria, Ontario would frequently come to watch football games at Jeanne-Mance Park where his brother Charles volunteered as water boy for Sun Youth's midget team.
"The last few times that I went, there were players that I saw maybe 20 years before and they would say 'I remember you, you're Charlie's brother.' They don't remember my name, but they know who Charlie is. I think that Charlie probably knows more people than I do and he probably has more friends than I do," he joked.
When you ask Charles about his favourite memories of his time at Sun Youth, he'll tell you about a certain football game in 2014 when a Sun Youth team won the provincial championship by a single field goal.

"That was the first time in 28 or 29 years, we were finally able to beat North Shore and it was one of my favorite games. I'll never forget it."

Sports and recreation programs have been at the core of Sun Youth's mission for generations, When Sid Stevens and the late Earl de la Peralle founded the organization 67 years ago it was to provide Montreal youth access to sports activities while giving back to the community.

Eugene has heard first-hand about how that mission continues today from many football players who have come up to him to share their stories about their time at Sun Youth because they recognize him as Charles' brother.
"They're telling me about their stories and how successful they've become because of the football program and other programs that they have," he said.

Today, Sun Youth is best known for the Christmas baskets it hands out during the holiday season, but it also provides emergency food assistance all year round. Less well known are its other assistance programs like those that help people in need with heating and medical bills as well as emergency services it provides for fire, flood and other disaster victims, sometimes even helping out beyond Montreal's borders.

During his time at Sun Youth, Charles worked with the disaster relief programs and recalled with pride how Sun Youth stepped up to help people as far away as Lebanon and New Orleans when they needed.

"We were there at any time to help out when there's a big crisis going on," he recalled.
As Sun Youth gears up for the holiday season , Charles said he hoped that Montrealers would be more generous than ever because the pandemic has been a strain on everyone.

"Maybe by December it will get back to half normal since everyone's getting vaccinated now, but that's our big issue, to get the Christmas baskets going. That helps us keep our football program and sports programs too, it's not just for the food. We would hate to lose our sports programs."
His brother Eugene had a similar message. "I would hope that the people in Montreal would support (Sun Youth) as much as they can because they definitely fill a spot that needs to be filled and they do a very good job."
Why Give to
Sun Youth

Sports programs

Tutoring

Day camp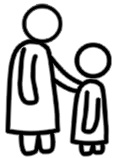 Social mentoring

Assistance to
fire victims

Assistance to
crime victims

Medication
program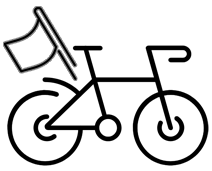 Bike patrol

Community
gardens