Building a
community
Life for immigrants, refugees and asylum seekers who come to Montreal can be lonely and frightening. But thanks to efforts by organizations like Sun Youth, they can not only survive those first few months, but go on to thrive in their new lives.
Lucy Riddell, a long-time donor to Sun Youth, saw that transformation firsthand when she volunteered to help a refugee named Corinne and her twin sons who had recently arrived from Congo.
"I spent a lot of time with her. We would come to Sun Youth, and I was absolutely amazed by the warm welcome she got, by the selection of food (in the food bank) and by the respect that she was shown," says Riddell. "This is a really special place. There's never a time that you come to Sun Youth that you don't leave feeling that it's an exceptional bunch of people."
Corinne fled from Congo because she feared for her life. She left an older daughter and her husband behind because she didn't want the entire family to risk the long and perilous journey to Canada.
"Anyone who thinks that someone blithely gets on a boat and heads over to Canada from any of those countries is misguided," says Riddell, who described how Corinne had to cross the ocean on a boat, not knowing if it would even reach the other side. She then travelled overland, mostly by walking through jungles and hostile terrain, before eventually making her way to Canada.
– Lucy Riddell
"People that had brought their children, their children would sometimes not make it and they would stop for 10 minutes and say some funeral rites and then they'd have to keep going."
Corinne arrived during the height of the COVID pandemic and rather than stay isolated at home and accept help from the government, she wanted to help people on the frontlines.
"She said, 'Look, I'm here. I'm going to contribute back to the society that's given me something,'" says Riddell, who describes how Corinne worked with the elderly in nursing homes. She has since had her citizenship fast-tracked because of her work, and received the good news that her daughter will soon be able to join her in Canada.
It's not just newcomers that need a helping hand, says Riddell, adding that Montrealers are lucky to have an organization like Sun Youth that not only helps the city's neediest through its food bank and clothing donations, but also through its youth sports programs and flood and disaster assistance services.

Helping newcomers has been part of Sun Youth's DNA since its founding in 1954 by Sid Stevens and the late Earl de la Perralle, says the organization's director of communications, Ann St. Arnaud. She estimates that 20 per cent of the 90,000 people the organization helped in 2022 were newly arrived in the city. The three main things that this segment of their clientele need the most are food, school supplies and clothing.
"There are a lot of people in Montreal, who have been here for generations, and they aren't necessarily able to feed their families," says Riddell. She believes it's important to have a place like Sun Youth where they can come and feel welcomed, but also not feel stigmatized for receiving help.
– Lucy Riddell
Riddell, who is chair of the R. Howard Webster Foundation, is currently serving as co-chair of Sun Youth's first-ever capital campaign along with retired CN CEO Claude Mongeau. The campaign's goal is to raise $14 million towards building not just a permanent home for Sun Youth, but a brighter future for people like Corinne and other Montrealers who need a helping hand.

The new building is necessary because Sun Youth had to vacate its former headquarters at Baron Byng High School in 2019 and has been operating out of a temporary space on Park Avenue ever since. The new facility will be located on Saint-Laurent Boulevard across from Jarry Park. The budget for the entire project is $31.5 million with $6.5 million of that coming from the Sun Youth Foundation and another $11 million from government funding.
"Fundraising is something that I find very difficult to do and I think any other organization that reached out and asked for this help, I would probably have said no, but Sun Youth is a very special organization," says Riddell.
Why Give to
Sun Youth

Sports programs

Tutoring

Day camp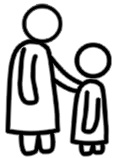 Social mentoring

Assistance to
fire victims

Assistance to
crime victims

Medication
program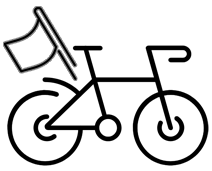 Bike patrol

Community
gardens