Everybody
Knows
The day Kim Naraine met François Turgeon in Jeanne-Mance Park while selling hot dogs to raise funds for Sun Youth's football program, she had no idea that their meeting would change his life. All she knew was that he was buying a lot of her hot dogs.

"He just came back over and over again. He brought his mother … I still didn't know who he was, but I met his mother, and then at the end he came and asked if he could help us pack our things up and take them back to Sun Youth," recalled Naraine.

What she didn't know was that Turgeon was broke. Worse, he was suffering from depression brought on from the grief over the recent passing of his sister Emmanuelle Turgeon, a published author and poet, due to the effects of drug addiction. On top of that, he had lost his own small business to a hostile takeover on the same day his sister died.

Turgeon remembers how important that day was for him as he tried to recover from those unbearable losses.
"When you go through grief and suddenly you see a little bit of light, you see a little bit of smiles. You see all those kids having fun playing football. It pulls you out of the loop in your head of all the misery that you're going through. So that's how I met her. That day was really special for me."
– François Turgeon
Naraine was a long-time volunteer with Sun Youth and brought Turgeon with her to assemble food baskets for the city's needy. He remembered how volunteering helped him realize that others were going through equally difficult times and by helping them he could help himself.
"We started to volunteer more and more," recalled Turgeon. "To be honest, I went when I had no cash. I had no food, no cash and the stress that you have when trauma hits. It's almost like Sun Youth was able to help me bring back my attention to others by helping others … It made a huge difference for me in my world."

In addition to giving him purpose, Sun Youth also gave Turgeon the basics he needed to get through that difficult period including food and clothing. He still wears the pair of jeans that Sun Youth gave him that first day he helped in their warehouse.

"The story is beautiful because in the end, we change. You know, Sun Youth is also about change. It's also about accepting a few things but also having the power to reach out to get help."

Today, Turgeon and Naraine are a couple, and he works at Sun Youth as a multimedia producer and is forever grateful to the kindness that the staff of Sun Youth showed him during his time of need.
"Sun Youth is part of the kindness of Montrealers," said Turgeon. "I think that Sun Youth exists because Montrealers are kind and they are aware of misery. They're aware that people are in need and this needs to continue."
Naraine shared a similar message and encouraged Montrealers to give as much as they can to Sun Youth and even if they can't give monetarily, they should consider donating their time instead.

"I think that volunteering is always great,", said Naraine. "I've not always been able to donate, and I've had moments in my life where I don't have money, but I've always been able to give my time."
Volunteering is even more important to her after the experience Montrealers have had during the pandemic.
"I think that we've gone through this period where people have been so disconnected, and I think volunteering with an organization like Sun Youth is a great way to feel involved and for us as a society to come back together."

Today, Sun Youth is best known for the Christmas baskets it hands out during the holiday season, but it also provides emergency food assistance all year round. Less well known are its other assistance programs like those that help people in need with heating and medical bills as well as emergency services it provides for fire, flood and other disaster victims, sometimes even helping out beyond Montreal's borders.

The day that Turgeon met Naraine, she was helping raise money for Sun Youth's football teams. Sports and recreation programs have been at the core of Sun Youth's mission for generations, When Sid Stevens and the late Earl De La Perralle founded the organization 67 years ago it was to provide Montreal youth access to sports activities while giving back to the community.

"Sun Youth is so many things," said Naraine. "It's the football team, it's food baskets, it's just people coming together and being comfortable with each other and being supported. I think it's a beautiful organization and I'm happy to be connected to it."
Why Give to
Sun Youth

Sports programs

Tutoring

Day camp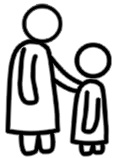 Social mentoring

Assistance to
fire victims

Assistance to
crime victims

Medication
program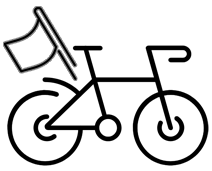 Bike patrol

Community
gardens