The grand finale of the LFA summer league will be played on August 23rd.
The Hockey Brotherhood Association in partnership with La Ligue Fédérale des As, a leader in adult ice hockey in Quebec, is proud to present the first ever LFA grand finale. The event will take place August 23rd starting at 6PM with a tailgate party at College Notre-Dame Arena. All proceeds of the game will go to the Sun Youth Food Bank to help out the less fortunate in the community.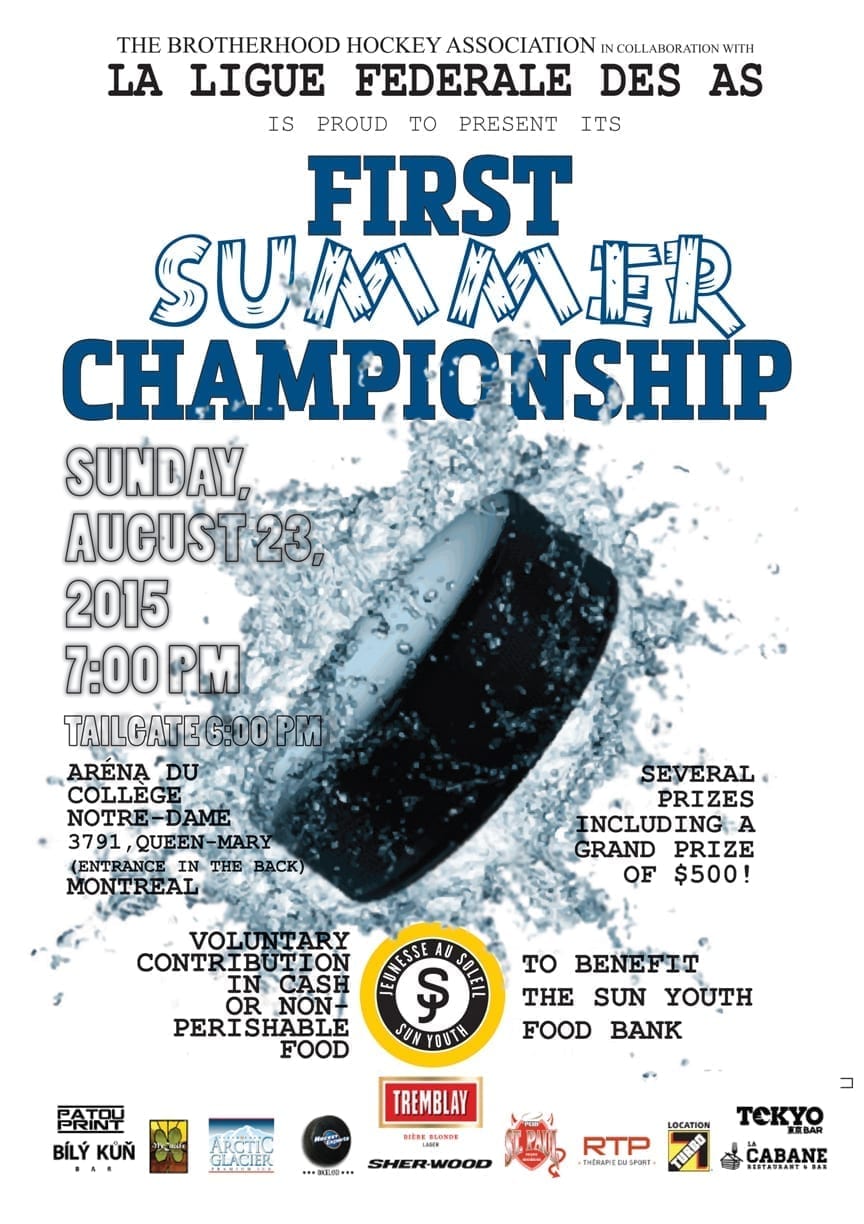 Come out and have some fun and you could win one of the many door prizes including one worth 500$ !!!
The entry fee is a voluntary contribution in cash or with non-perishable goods.
Don't miss the start of a new tradition in Montreal !