"Sun Youth has played a big part in the pursuit of my dream of reaching the highest levels in basketball. The structure of their sports program, the coaches and the resources available undoubtedly make a difference in the lives of many young athletes. Pride, discipline, surpassing oneself, teamwork, giving back to the next generation are just some of the values ​​acquired during at Sun Youth. Sun Youth is a very positive springboard for its athlete's future. "
— Maripier Malo
This year's International Women's Day coincided with the last day of the U SPORTS National Basketball Championships, where Maripier will be a referee. We felt it was an excellent opportunity to tell you about the story of a woman who's exceptional journey got its start at Sun Youth. Working at the highest levels in both men's and women's international basketball, Maripier is a female pioneer in basketball refereeing.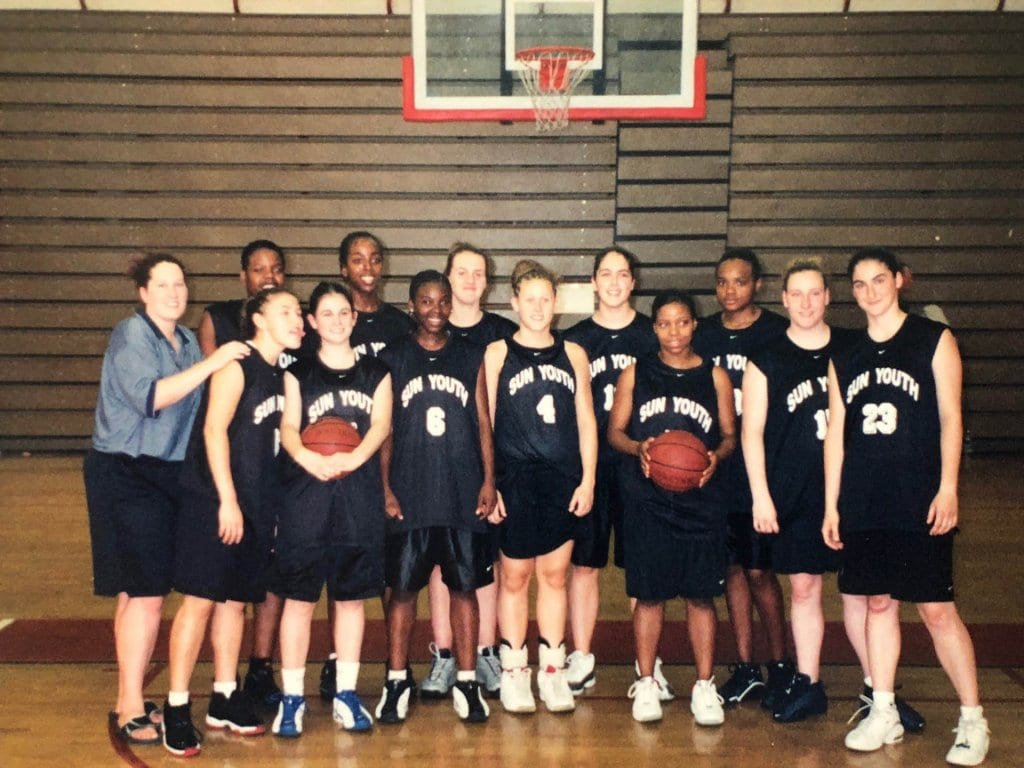 From Montreal to Tokyo
Sun Youth coaches first noticed Maripier in grade nine at Quebec Games, and she was a clear standout. She was invited to join the Hornets team and played there until the end of high school. At the time, her coach was Kara De La Perralle, the daughter of co-founder Earl De La Perralle. While playing for Sun Youth, she improved her skills and learned the values of hard work and perseverance. Her growth on and off the court was quickly noticed by Cegep coaches from Montmorency, and she was invited to play at one of the best programs in Canada. At Montmorency, Maripier won back to back national championships. During her summers, she returned to Sun Youth to play on their travelling AAU team. The AAU teams' goal is to play in tournaments and get noticed by college coaches. Eventually, Maripier earned an athletic scholarship to St. Bonaventure University, an NCAA Division I program. In university, she played all four years for the team and earned her bachelor's degree in physical education. When she returned to Quebec, she became a physical education teacher and head of the basketball program at the prestigious private school Collège Jean-Eudes.
After a successful playing career, Mairpier decided to take up refereeing. Her extreme thoroughness and competitiveness are a recipe for success in any field. She quickly went from a volunteer referee to working at the highest levels for FIBA and USports. She spent her nights and weekends finetuning her craft. In 2011 she travelled to Colombia to participate in the FIBA-America referee clinic and obtained her FIBA ​​certification. She recently learned that she was one of the thirty international referees selected to officiate basketball at the 2020 Tokyo Olympic Games.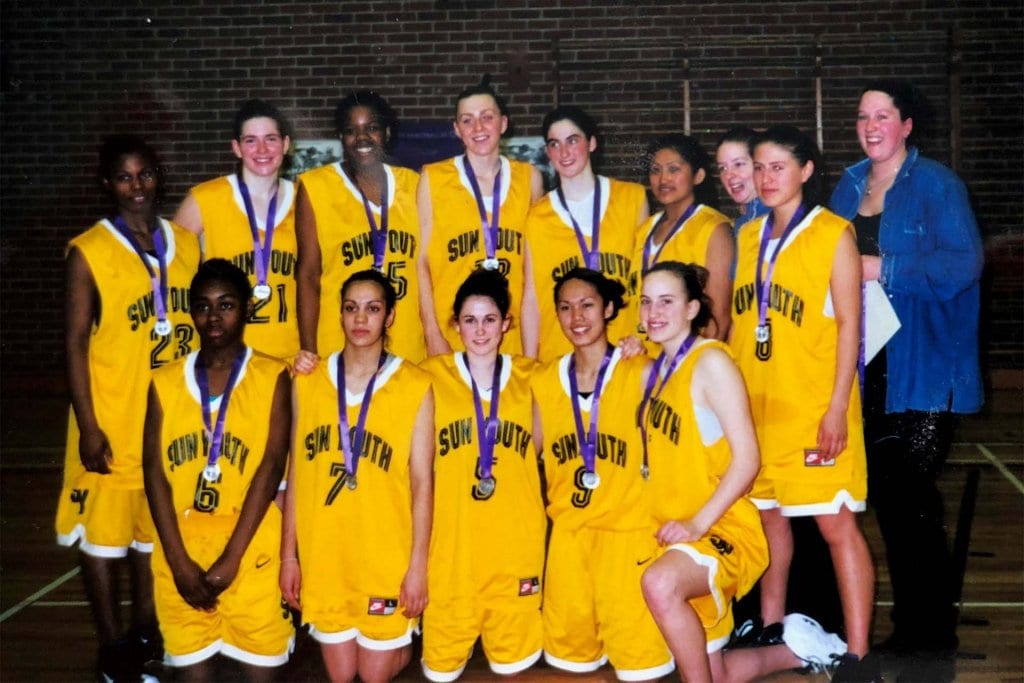 Equipped for Real Life
Maripier credits the "incredible years" she spent at Sun Youth with much of her success. "I was impressed. I didn't know much. I was that young Quebecer who had just arrived, and I did not speak English. Kara seemed tough to me. All of that got me out of my comfort zone. But I quickly realized that we girls were all passionate about the sport and that Kara was an exceptional coach. She saw my potential and took me under her wing. I quickly felt supported at Sun Youth."
Kara De La Perralle says in turn: "At the very beginning, Maripier did not speak English. Right after her first training with me, she told one of her friends: "I didn't understand a single word, but I think Kara wants me back here tomorrow." Maripier stayed with us for more than 4 years before moving to the next level. Look how far she's come! She is a very intelligent and hardworking girl, and I did not hesitate for a second to support her when she asked me for help with her scholarship paperwork to go to the US."

Like many of the athletes who were on Sun Youth sports teams, Maripier mentions the feeling of having been part of a big family. "At Sun Youth, the door was always open; you felt at home. There were people from all backgrounds. As in all good families, we were taught fundamental values for the pursuit of our lives. The most important thing I learned there was work ethic. Like her father, Kara was actually a very accessible person, very approachable in life, but during the practices, she was strict. Uncompromising. Her teaching could be summed up in three words: seriousness, rigour and fun. With that, the De La Perralle family really has equipped us for real life."

A Pioneer
When we asked her about the absence of female referees on the basketball court, Maripier explained that it was often due to life events such as having a family or new professional opportunities that prevented women from pursuing professional careers in refereeing. However, she notes that in recent years, the reality has changed and that more and more women who are passionate about sport find new ways to reconcile these various aspects of their lives; their partner and employer, who better understand their approach, also give them more support. "Barriers are falling; gender barriers are breaking down. More and more doors are opening in the world of sports, and that's because women open them! There are opportunities to be seized and women are seizing them. Several young women excel as referees today. It's a question of timing, and the right time is now." Maripier is glad she can evolve in this context and will seize the momentum to pursue his career.
Sun Youth salutes Maripier Malo for her effort, perseverance and commitment, and all women thanks to whom there will be a greater female presence on basketball fields in the future. Thank you and well done, Maripier!