Find out what our Hornets alumni have been up too.
Since its foundation, Sun Youth has been committed to the promotion of healthy lifestyles and school retention. Thus, to promote the physical, social and intellectual development of young people, Sun Youth offers children from 5 to 17 years old basketball, football and SLAP Hockey. In today's environment with an infinite number of activities, good old fashioned exercise can offer an alternative for youth to channel their energy positively.
Over the past decade, heaps of athletes have passed through Sun Youth, and while we are providing athletics to thousands of young Montrealers, only a small number of them have been gifted enough to take their talents to the highest levels. Sun Youth has given numerous people a start or a chance to compete.
Maurice Joseph
Maurice played basketball at Sun Youth during the early 2000's and eventually gained a scholarship to Michigan State University. His team made it twice to the NCAA tournament during his time as a player there. Eventually Maurice transferred to Vermont where his efforts once again helped his team reach the NCAA Tournament in 2010 for only the fourth time in their school's history. Today Maurice is the Interim Head Coach of George Washington University Colonials who are a Division I (NCAA) program.
Lizanne Murphy
Lizanne is an Alumna of the Sun Youth Hornets where she played from 12 to 17 years old. She then went on to play for Dawson college and received an athletic scholarship to Hofstra University, where she recorded 988 rebounds, the second most all-time at Hofstra. Her amazing results and work ethics attracted the Canadian National Team's attention. From 2007 on, she's played for Canada's women national basketball team competing in notable events such as the London 2012 Olympics, the 2015 Pan Am Games and the Rio 2016 Olympics.
Justin Senior
Even though Justin only played on Sun Youth's football team during one season in 2009, this experience allowed him to get his first taste for the sport. Justin went on to attend Hargrave Military Academy in Virginia, where his efforts yielded him a 32 Division I (NCAA) program scholarship, ultimately leading him to be selected by the Mississippi State Bulldogs (MSST). Once Justin began his tenure at MSST, they subsequently had 4 bowl game appearances and have won 3 of them.  In 2016, Justin was awarded the Kent Hull Trophy, which is given annually to the best offensive lineman. At MSST, he was also named Second-Team All-SEC, and is a Senior Bowl Invitee where he hopes to up his already high NFL draft profile. As for the CFL, he is currently the number one ranked prospect for 2017.
Regis Cibasu
Regis first started his football career at Sun Youth and it quickly became apparent that he was a special athlete. He was recruited to play on the Junior National Team in 2012. After notoriety in the Quebec football scene, he chose to attend University of Montreal (UdeM) where he quickly became one of the nation's top receivers. In 2014, he helped UdeM winning their first ever Vanier Cup, and was awarded the game's MVP for top offensive performance. Regis has also twice been named a RESQ All-Star, in 2014 & 2016.
Raphaël Robidoux-Bouchard
Robidoux-Bouchard played a major role in the victory of Rouge & Or. He soared through the air, blocking the punt. Laval recovered the ball and ran it to the 15-yard line. Richard and the Rouge & Or took advantage, with the Laval QB scoring a rushing touchdown shortly later to make the score 31-26. It was a lead Laval wouldn't relinquish, allowing them to go on to win the 2016 Vanier Cup.
Mike Dubuisson
Mike started his football career at Sun Youth and joined the afterwards CJFL where he earned a spot on the Junior National Team and was afterwards selected to be a member of the IFAF Team World in 2010 because of his exceptional performance in the tournament. In 2011, he also joined University of Montreal, then transferred to the Windsor Lancers in 2013. From there he was selected 2014 CFL Supplemental Draft by the Edmonton Eskimos. In 2015, the Eskimos won the Grey Cup against Ottawa.
Ryan White
Ryan first got his start with Sun Youth in the early 2000's as a young teenager; Ryan went on to play at Vanier College and then Bishop's University. During Ryan's tenure at Bishop's, he became a highly recruited offensive lineman and was ultimately selected in the 6th round of the 2012 CFL Draft by the Montreal Alouettes. Despite being plagued with injuries, Ryan remains on the team and will hopefully bring the Grey Cup home in 2017.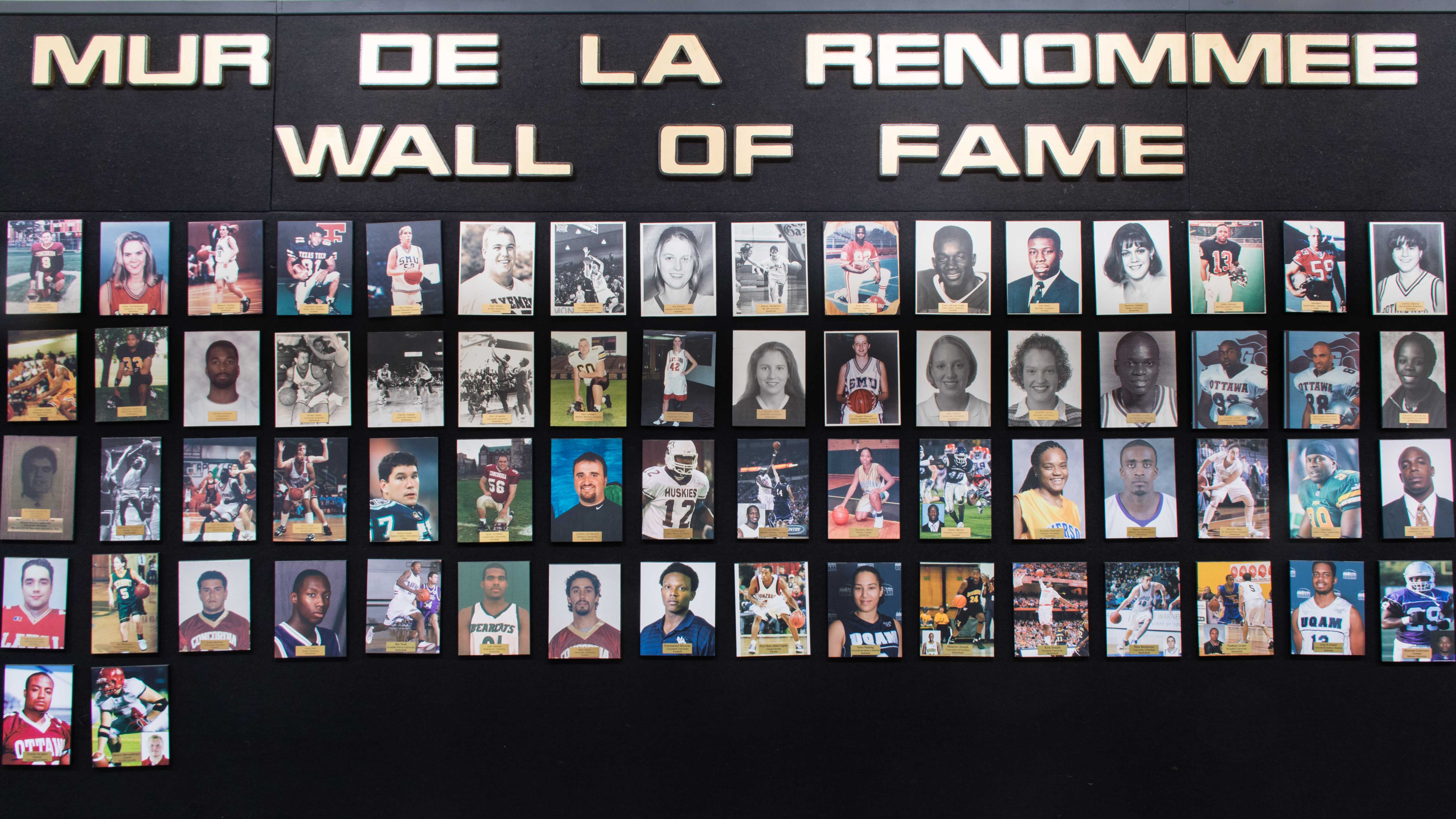 Those young people who have distinguished themselves with the Hornets before becoming successful in their respective sports, whether at the university or at the professional level, now find themselves on the organization's "Wall of Fame".