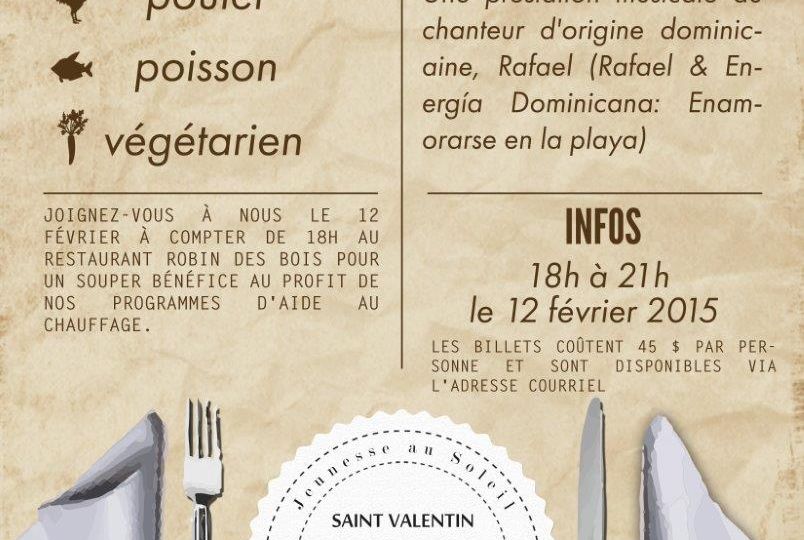 The second edition of our Valentine's day supper will be held on February 12th at the Robin des Bois restaurant.
On the menu, a succulent meal which includes a delicious Dahl soup, a choice of duck, fish or vegetarian main dish, a glass of wine, surprises, and prizes such as tickets to a Canadiens game or a gift certificate to Moishes restaurant. The tickets are on sale now for $45 per person. To buy your tickets, please write to communications@sunyouthorg.com.
You are invited to celebrate Valentine's day at the Robin des Bois restaurant, Thursday February 12th 2015, as of 6pm. The profits of this heart warming event will go once again to our Heating Assistance Program. Fortunately, we can count on the generosity of our friend Rafael from Rafael & Energia Dominicana who will be warming up the place with a vibrant musical performance.