The Media's Big Food Drive : once again successful this year!
The Media's Big Food Drive is an annual and unique event in Quebec. As the Holiday Season approaches, the media join forces to raise monetary and non perishable donations to provide comfort to those in need.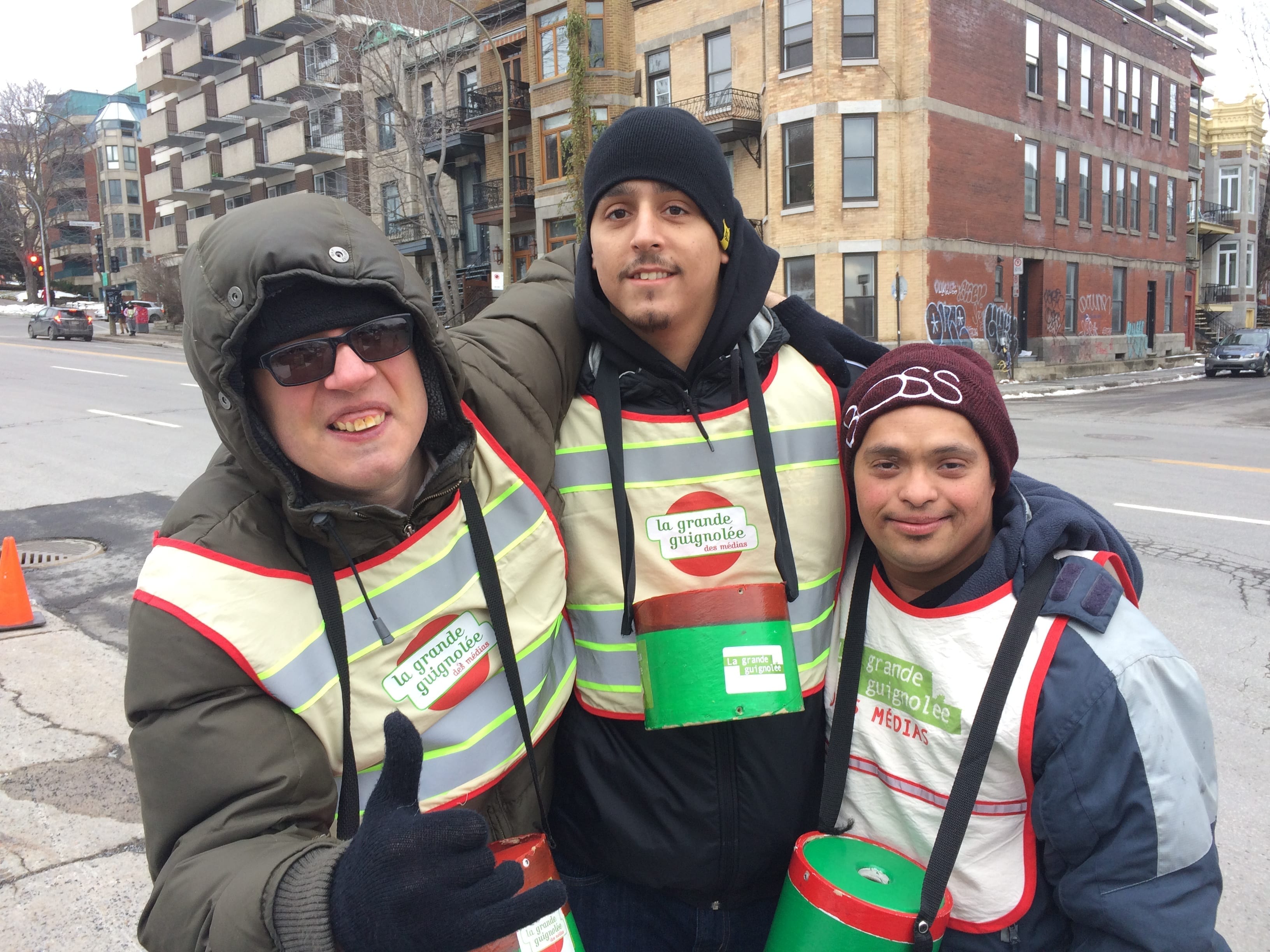 Sun Youth volunteers collecting money on Mount-Royal and Parc Ave at the 16th Grande Guignolée
These donations are essential for Sun Youth, Moisson Montréal and the Société Saint-Vincent de Paul of Montreal, because they help us achieve a common goal: to feed people who cannot fully meet this primary need during the holidays and several months later. This annual event was made possible thanks to the mobilization, solidarity and generosity of valuable partners; Provigo, Maxi supermarkets as well as Jean-Coutu pharmacies and VIA Capitale offices, which all will be collecting the non-perishable foods and monetary donations until December 24th. We would also like to thank the company Déménagement La Capitale, which provided trucks at various collection points during this day of mutual aid and solidarity.
 For the 16th edition, nine spokespeople from different backgrounds such as Bruny Sutin, Fanny Mallette, France Castel, Ima, India Desjardins, Jason Roy-Léveillé, Josée Deschênes, Phil Roy and Réal Béland, all mobilized to raise donations and public awareness on the problems caused by poverty. The success of this event would not be possible without the help and collaboration of volunteers and public figures that were present at more than 400 collection points.
 According to a partial report published on December 12th, $340,888 and 2645 bags of groceries were collected during The Media's Big Food Drive. However, the collect is far from over since you have until December 24th to donate money or non-perishable food as well as hygiene and pharmaceutical products. With your contribution, we will be able to help thousands of Montreal families who, like everyone else, deserve to gather around a table and share good meals during the Holiday season. Moreover, by mobilizing, you help us raise awareness and educate the public about the reality of hunger in today's society.