Hornets alumna drops by Sun Youth to recount her story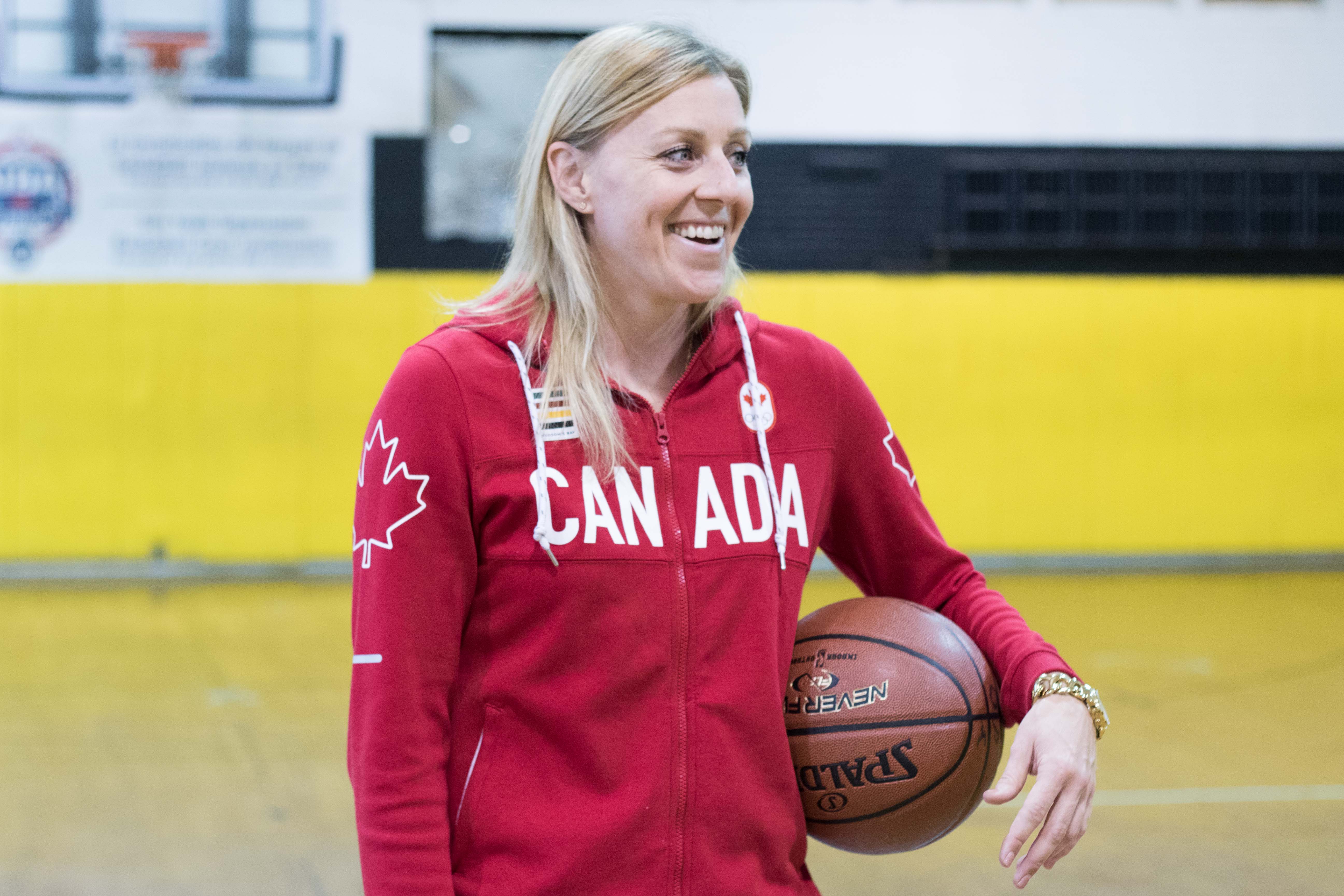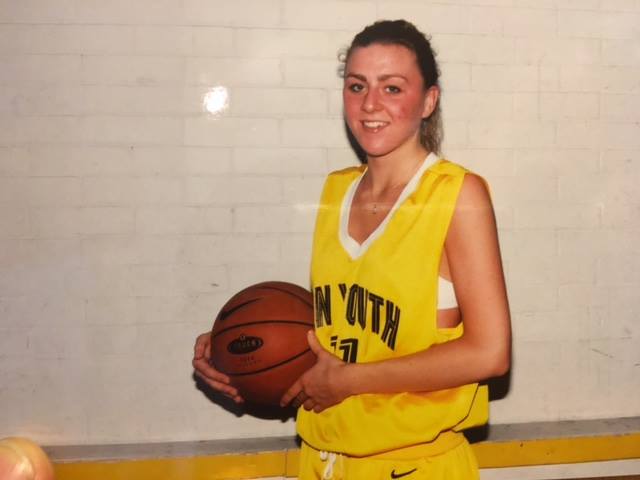 The Rio 2016 Olympic Games led to a historic 16 medal win for Canadian women athletes like Penny Oleksiak and Brianna Theisen-Eaton contributing to our best performance as a nation since the Atlanta Olympic Games in 1996. Beyond these extraordinary performances were the amazing amount of elite Canadians athletes (314) participating in 27 sports. The story behind (6'1) forward Lizanne Murphy is one that is worth being told.
The Montreal native athlete has risen to the top of the basketball scene in Canada where she has become a leader on the national team by being vocal, exercising her strength, leadership, kindness, and team spirit. Before heading back to play professional basketball in France she dropped by Sun Youth to talk about her Olympic experience. Lizanne is an Alumna of the Sun Youth Hornets where she played from 12 to 17 years old. She then went on to play for Dawson college and received an athletic scholarship to Hofstra University, where she recorded 988 rebounds, the second most all-time at Hofstra. Her amazing results and work ethics attracted the Canadian National Team's attention. From 2007 on, she's played for Canada's women national basketball team competing in notable events such as the London 2012 Olympics, the 2015 Pan AM Games and the Rio 2016 Olympics.
During the Pan AM games in 2015 the national team shocked the world by winning the gold medal putting Canadian women's basketball on the map. Needless to say that the team had high hopes for the Rio Games! Creating sparks on the court from the beginning of the competition, Lizanne was very disappointed with the result, being eliminated by France was hard because over the past few years Canada has played France several times creating a new rivalry between the two countries making the loss particularly painful. Not to mention that Lizanne plays professional basketball there and knows many of the players personally. The Rio Games may have had ended unfortunately but the journey was well worth it. The past year was particularly difficult for her, since she had to undergo knee surgery on December 4th after suffering a knee injury Anterior Cruciate Ligament (ACL) tear. Six months after her operation she was back on the court, demonstrating once again her work ethics and perseverance. In an article by the CBC, Lizanne told journalist Guillaume Boucher: "I've never been the best player, but I always worked harder than and the best player so I could become better than her."
The Beaconsfield athlete whose parents were married on the first day of the Montreal Olympic Games in 1976 may have completed her Olympic journey, but has not finished making heads turn. Sun Youth would like to wish Lizanne the best in Angers where she will reconnect with her teammates. Until she returns back Montreal you can follow her on social media where she posted this message to her fellow Canadians: "I love my country and my team more than a lot of people think normal but I hope that I touched something in you and to little girls at home. It's cool to wear your heart on your sleeve and to go after something with everything you have."
Q: What do you plan to do after basketball is over?
 A: I definitely want to come back to Montreal, that's first and foremost for me and I want to stay close to the basketball community in Montreal… possibly go back to school or stay close to the Canadian Olympic committee.
Q: Would you like to coach?
A: I don't want to coach as a career in the higher levels, I want to coach kids especially girls between the ages of 12-15, that's where you either going to take off to the higher levels or…
Q: Because you're older what was your role on the Canadian Olympic team?
A: I've been the vocal leader on the team, I have a fiery personality and probably three or four personalities are leaving and new players are going to have to step up.
Q: What has it personally been like for you to play on the Canadian Olympic team?
A: Ok I know it sounds cliché but it's been the highlight of my life, especially being an Anglo from Québec I'm proud Canadian and I'm a proud Quebecer.
Q: What was the highlight of the Olympics for you?
A: Unfortunately we really didn't end where we wanted to be, but the whole experience was amazing, especially athletes we had like the girl power thing where we were all pumping each other up. It was really great!
Q: Are you going to try and play in the next Olympics?
A:  It's something that I'll really have to think about, they've already asked me but it's something I'll really have take time to think about.
Q: You wrote in a blog that in one of your preliminary games, you won against France and it was special because Angers fans and your coach were there. Was it especially difficult to play your last game of the tournament against France?
A: I think it was more difficult to lose to France but not to play them. Over the last few years they have become one of our rivals because we play them very often. Because I live here and know their team well, I would have liked to have beaten them a little more than other teams we face.
Q: How does it feel to step back in the gym at Sun Youth?
A: It's great! Nothing's changed, still the same feel, same yellow walls,  same smell, I like gyms like this, that get hot. I hate like super air conditioned gyms they get too cold.
Q: What does it mean to you to have played for the Sun Youth Hornets?
A: I love that I am a Sun Youth alumni, I feel that I am in very good company because a lot of great people have passed through.  I started at sun youth on the midget girl's team and played juvenile as well as the summer teams. I learned a lot in those years and have made some great friends along the way. I believe my years there helped me to become the basketball player and woman that I am today.