In this month of fraud prevention, Sun Youth would like to offer some tips to help you counter fraud.
Scams are not new. Since the 1970s, Sun Youth has been educating the community on security issues through its crime prevention program. Moreover,in this month of fraud prevention, Sun Youth would like to offer some tips to help you detect the threats that are waiting for you and thus counter fraud.
According to the "Commission d'accès à l'information du Québec", the most common form of fraud is identity theft, which involves the use of your personal information, without your knowledge for illegal purposes which can have very damaging repercussions. People tend to leave many of traces on mobile apps and various social networks, which can be enough for a person to open a bank account in your name, get ID or create a false profile. To prevent this type of fraud, it is important to protect and minimize your information. Consider choosing complex passwords, changing them frequently, and blocking access to your computers and smartphone's by locking your screens. Remember also the importance of educating children about the protection of personal information on the web.
Spring is a high season for the contractor's method. This type of fraud is aimed at people who want to renovate their homes. Indeed, the fraudster presents himself as a contractor, and after receiving a first sum of money it disappears without having begun or completed the work. To prevent this from happening to you, the Service de Police de la Ville Montréal (SPVM) proposes to verify the contractor's reliability with the Régie du bâtiment du Québec (RBQ) and obtain estimates of the cost of the work from different companies that are referred to you by people of trust.
Every year, the telephone scams catch thousands of victims who are often elders. Pretending to be faced with a problem of urgent money due to a car accident or to quarrels with the justice, fraudsters manipulate their victims claiming to be a member close to the family. Unfortunately, several thousand dollars are being diverted. It is important to ask questions that only the family member can answer. Before giving the money, it is suggested by the SPVM to check the identity of the person with other family members.
Even in the digital age, printed materials should not to be neglected. Be careful of confidentiality breaches can occur when these materials are incorrectly disposed. To counter this problem, several cities in Quebec organize a shredding day each year, enabling citizens to destroy their documents safely and acquire the right reflexes to prevent fraud.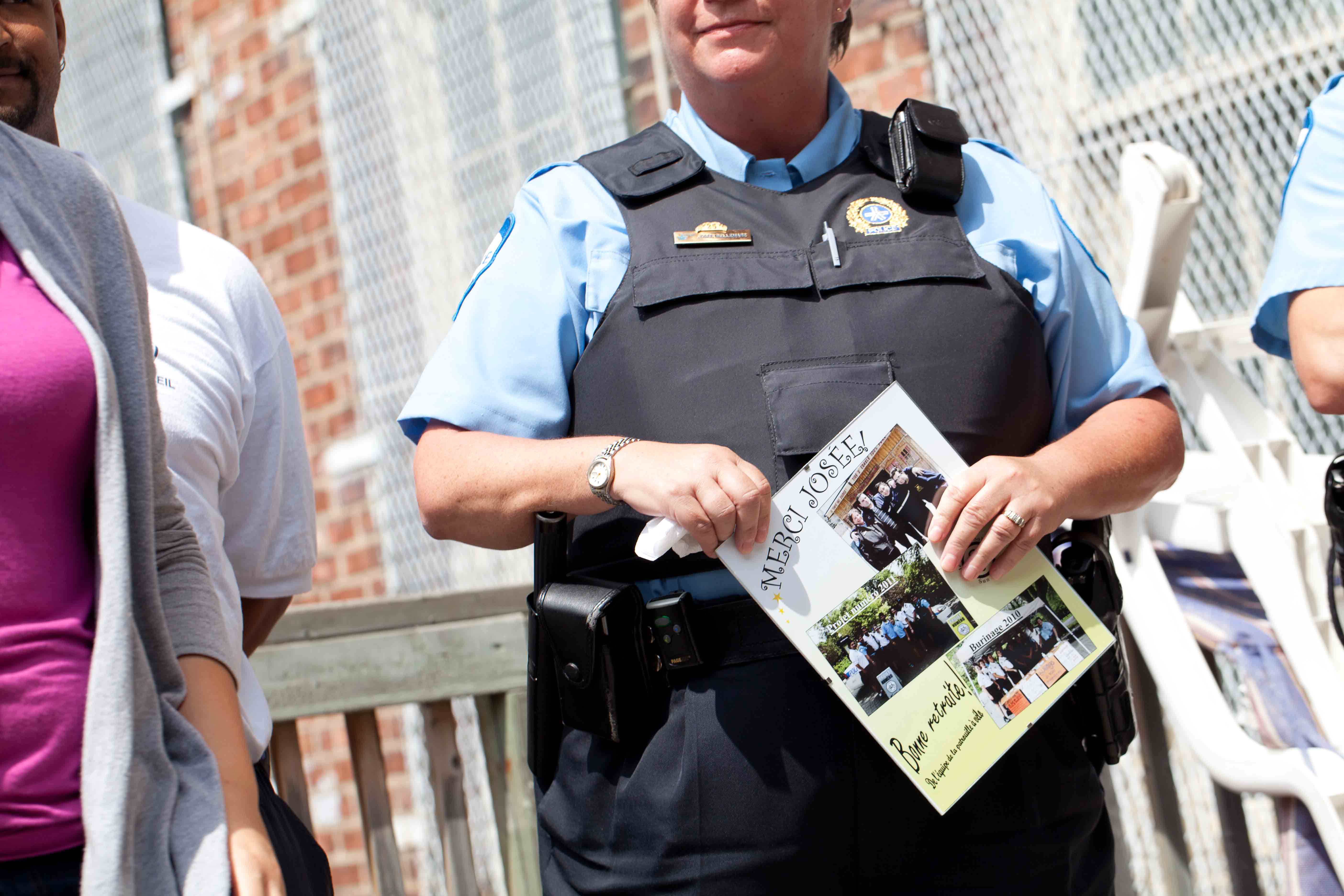 If you suspect that you may be a victim of a fraud, you can help by reporting the matter to your local police.
Photo Credit: Elizabeth Delage