For SLAP children, playing hockey is an opportunity to socialize and to reduce the social gap between them.
Despite this year's winter being hard on a lot of people, the weather conditions aren't enough to stop children from playing hockey. Little known fact: hockey was among the first team sports put in place by Sun Youth. Still today this passion and this enthusiasm are reflected in the organization's various sports programs such as its SLAP hockey development program.
The SLAP program was established in 2005 through a collaboration between the Parc-Extension Youth Organization (P.E.Y.O), the Quebec Avalanche Hockey Club and Sun Youth. Since 2016 the program has also been made available to young residents of the Pierrefonds-Roxboro borough. Its mission is to introduce 5 to 12 year-old youngsters from disadvantaged areas to the fundamentals of this sport by teaching them the basics of skating and instilling in them the notion of teamwork. The SLAP program, bringing together various socio-economic communities in the Greater Montreal Area, also allows players to develop their sporting and social skills in order to be better equip for their adult lives. For many of these children, it not only represents a chance to take part in a sports activity, it is first and foremost an opportunity to socialize and to reduce the social gap between them, regardless of their origin, their beliefs and their family and financial situation. All of these children can count on the support of volunteer coaches and hockey enthusiasts.
You too can contribute to the success of the SLAP program. Indeed the program is always in need of gently used hockey equipment for children. By lending a hand you allow many children to catch the fever of our National Sport!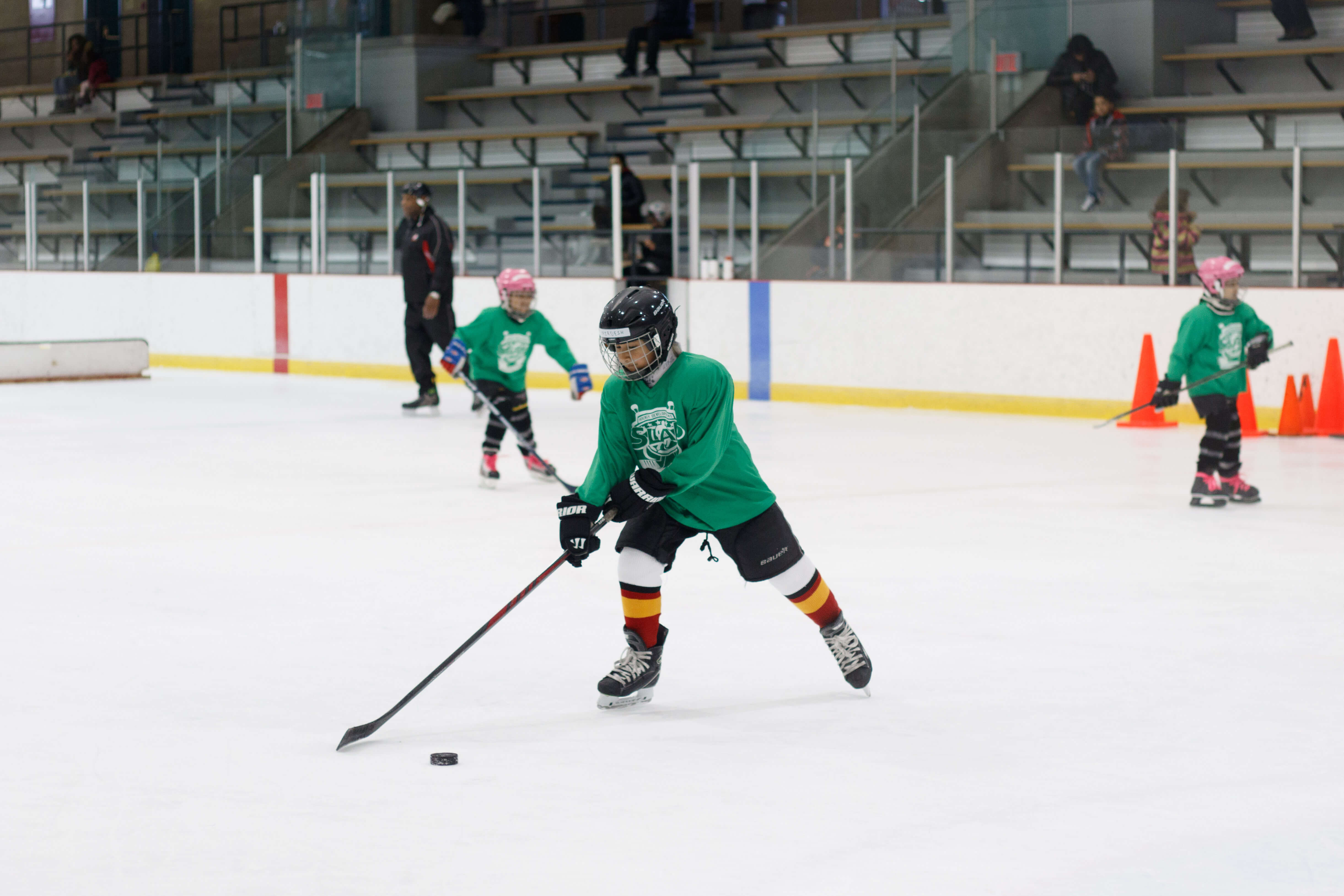 For another year, a hundred children are enthusiastically for their weekly training sessions. They also take part in  intra-team games that allow them to play hockey in a non-competitive, fun and educational environment.
Photo credit: Caroline Viger-Lazare