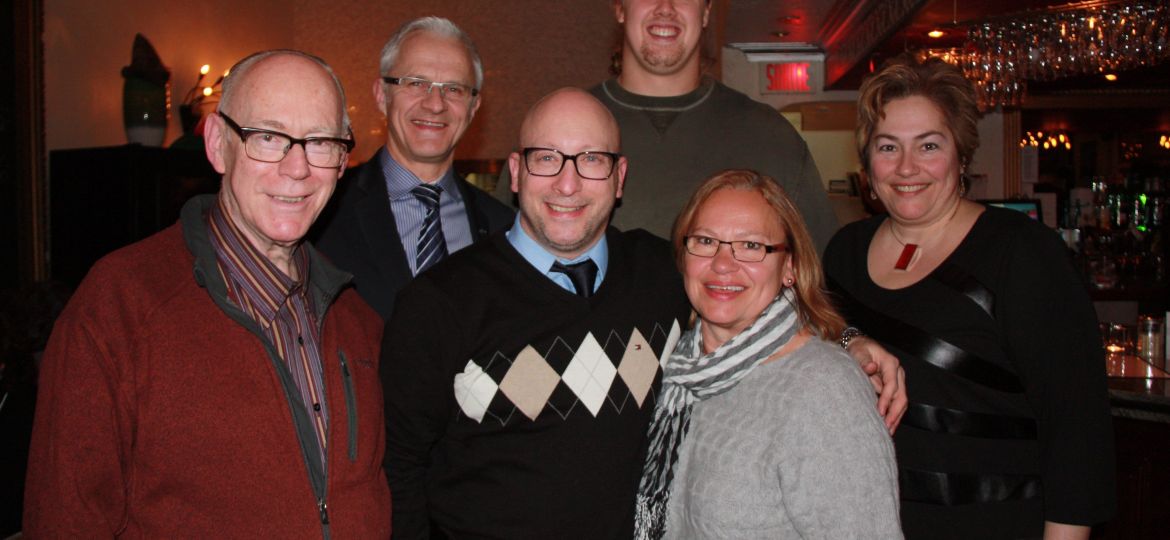 Valentine's day event at Robin des Bois a success !
Sun Youth's Valentine's Day fundraiser took place on February 12th and was attended by some 80 people. In addition to friends and family, among which was Carolina Panthers' David Foucault (NFL), guests included Montreal Police Director Marc Parent, borough Mayor of Villeray–Saint-Michel–Parc-Extension and Vice-President of the Executive Committee Anie Samson, representatives of the President of the National Assembly Jacques Chagnon, as well as representatives from Sun Youth partners Solertia, the Red-Cross, the Office municipal d'habitation de Montréal, the Montreal Chest Institute and the Montreal Gazette. Entertainment for the evening was once again provided by Dominican-born singer-songwriter Rafael who, accompanied by keyboard player Pascal Laraque, warmed-up the evening with his Latin rhythms.
Founder and General Director of Robin des Bois Judy Servay presented the restaurant's annual contribution to Sun Youth, $5000.
Our thanks to the following sponsors of prizes and gifts for participants: the Montreal Gazette, Robin des Bois, Moishes, Snowdon Deli, Lester's Deli, Galerie au Chocolat and Carmine Florist.
For a second consecutive year, Sun Youth invited its supporters to a heart-warming evening for Valentine's Day. The event was once again held at Robin des Bois and helped raise more than $6000 for Sun Youth's Heating Assistance Program.