Earl De La Perralle will continue to have a positive impact on the lives of many in years to come.
Saturday, August 11th was the first home game for the Sun Youth Midget Football team and the Hornets were battling an old adversary: the Saint-Leonard Cougars. The emotion was high as this particular day was chosen to honour the cofounder of Sun Youth, the late Earl De La Perralle, who sadly passed away on June 19th at 73.
Putting rivalries aside for a moment, the President of the Quebec Midget Football League (QMFL) Renzo Fraraccio, also involved with Saint-Leonard's Cougars, gave an inspirational speech to the players just before kick-off, calling for a moment of silence in memory of Sun Youth's and the League's mentor, a man who gave so much for amateur sports in Quebec. Fraraccio announced that the 2018 QMFL Season would be dedicated to Earl De La Perralle's memory, with players of all teams sporting a sticker on their helmets. Earl De La Perralle was probably watching over the players he cared so much for as the Hornets defeated the Cougars 32 to 15. Senator Larry Smith commented on Twitter: "This past Saturday was a wonderful football game and event to celebrate Earl's contribution to the youth of Montreal".
Following the game, friends of Earl De La Perralle were invited at Sun Youth for an evening full of good memories about the men who meant so much to them and who did so much for others. After a vibrant introduction by Sun Youth President of the Board Bob Mironowicz, the hundreds of guest gathered inside the gym were shown a 20-minute video featuring testimonials of Sun Youth alumni and personnel friends of Earl, people he touched in one way or another. The organization would like to thank everyone who took part in this endeavor. The video will be available shortly on Sun Youth's YouTube channel.
Earl De La Perralle's spirit might have contributed to the victory of his Hornets against Saint-Leonard but the Godfather, as people in the amateur football circuit knew him, will continue to have a positive impact on the lives of many in years to come. Sun Youth board member and Midget football head coach Dimitrios Manolopoulos announced the creation of the Earl De La Perralle Memorial Scolarship Fund. It will allow even more student-athletes to turn their dreams into reality and take their academic and sports path to the next level, like the hundreds of kids Earl gave a chance and whose picture is now on the organization's Wall of Fame. The first recipient of the Earl De La Perralle scholarship is Joshua Bailey, Hornets alumnus who will be joining University of Ottawa's Gee-Gees next season.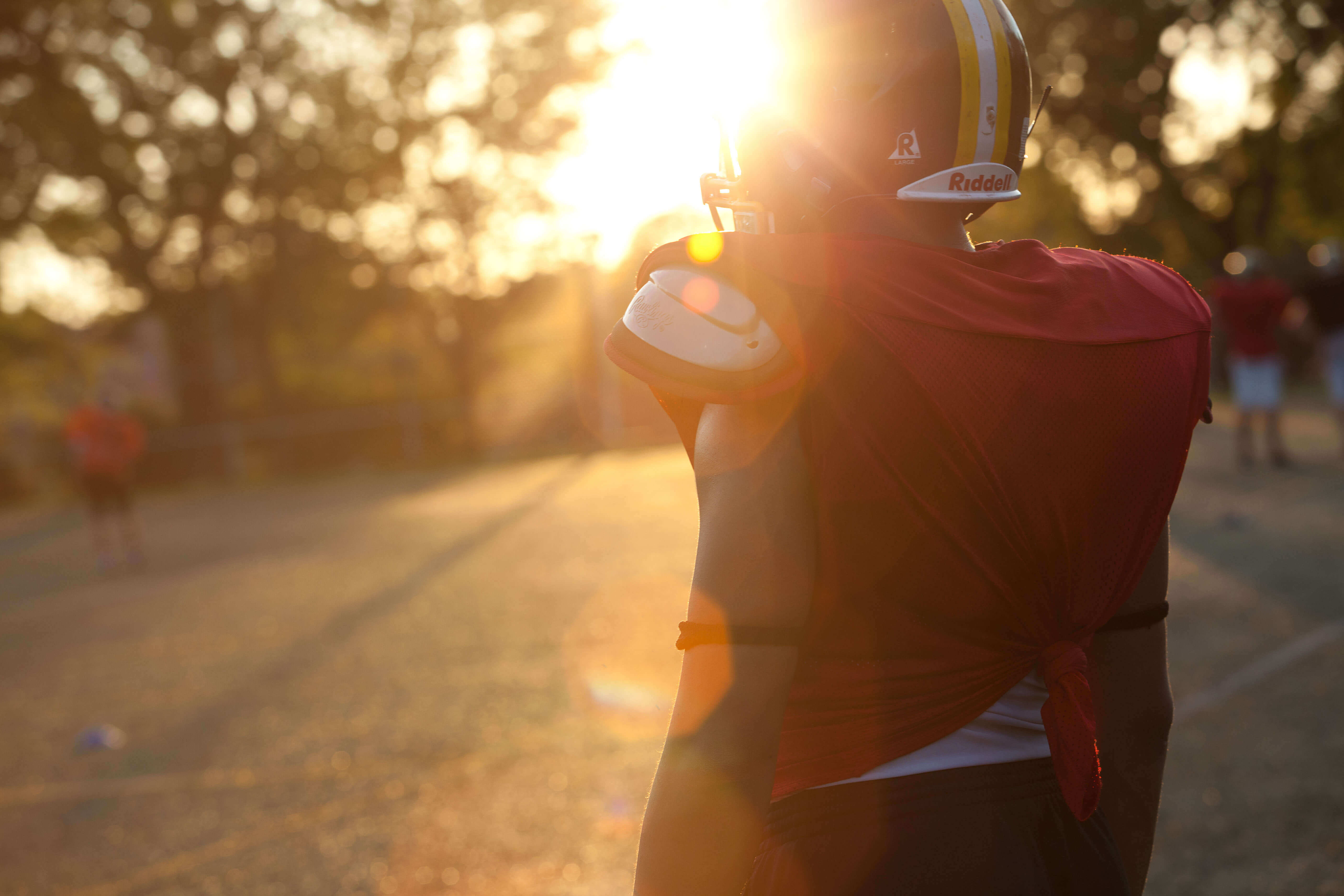 Earl De La Perralle's legacy will live on thanks to Sun Youth's Earl De La Perralle Memorial Scholarship Fund. Photo: Elizabeth Delage.