Our Holiday basketball tournament was remarkable.
Not only is the Classic Holiday Tournament an exciting opportunity for the participants, it is also a way to inform the players and the audience about the charitable mission of the organization. Indeed, the young players of Vaughan High School lent us a hand for our annual Christmas baskets distribution, and Cegep Vanier's Cheetahs donated 200$ to Sun Youth. The tournament is a great way to spread generosity!
 A new activity was held in Sun Youth's gym this year: a Slam Dunk competition This event, presented by Under Armour, showcased young athletes who set the crowd on fire with their spectacular dunking skills. We wish to congratulate the winner of this competition, Jonathan Noël Jeune from Cegep Édouard-Montpetit's team, for his great performance.
Congratulations to this year's champions, the Thetford Gold team, who won the final against Kimball Union's Wildcats, the current team in which Sun Youth alumnus Eze Dike-Nwagbara plays, with a score of 91-60. Congratulations to Thetford's Quincy Guerrier, part of 2019's top 10 Canadian players, who received the title of most valuable player (MVP).
Sun Youth would like to thank all the teams that participated in this year's edition of the tournament: The Sun Youth Hornets, the Red Rush team, teams from Cégeps Champlain, Édouard-Montpetit, Vanier, Thetford and Ouataouais, Jean XXIII High School from Dorval, the Dragons of Jeanne-Mance, the Boys and Girls Club from Lasalle, Toronto's Vaughan High School, Ottawa Next Level and Kimball Union Academy from New Hampshire. We would also like to thank Elias Sbiet and the whole North Pole Hoops team for covering the event with such care, Vikta Paulo for describing the games, and our sponsors: Under Armour and les Hôtels Gouverneur. Thank you to Monster Stuff Canada and to the Seasoned Dreams restaurant. A special thanks to the association of referees of the Montreal region and to all referees who volunteered, making the tournament possible.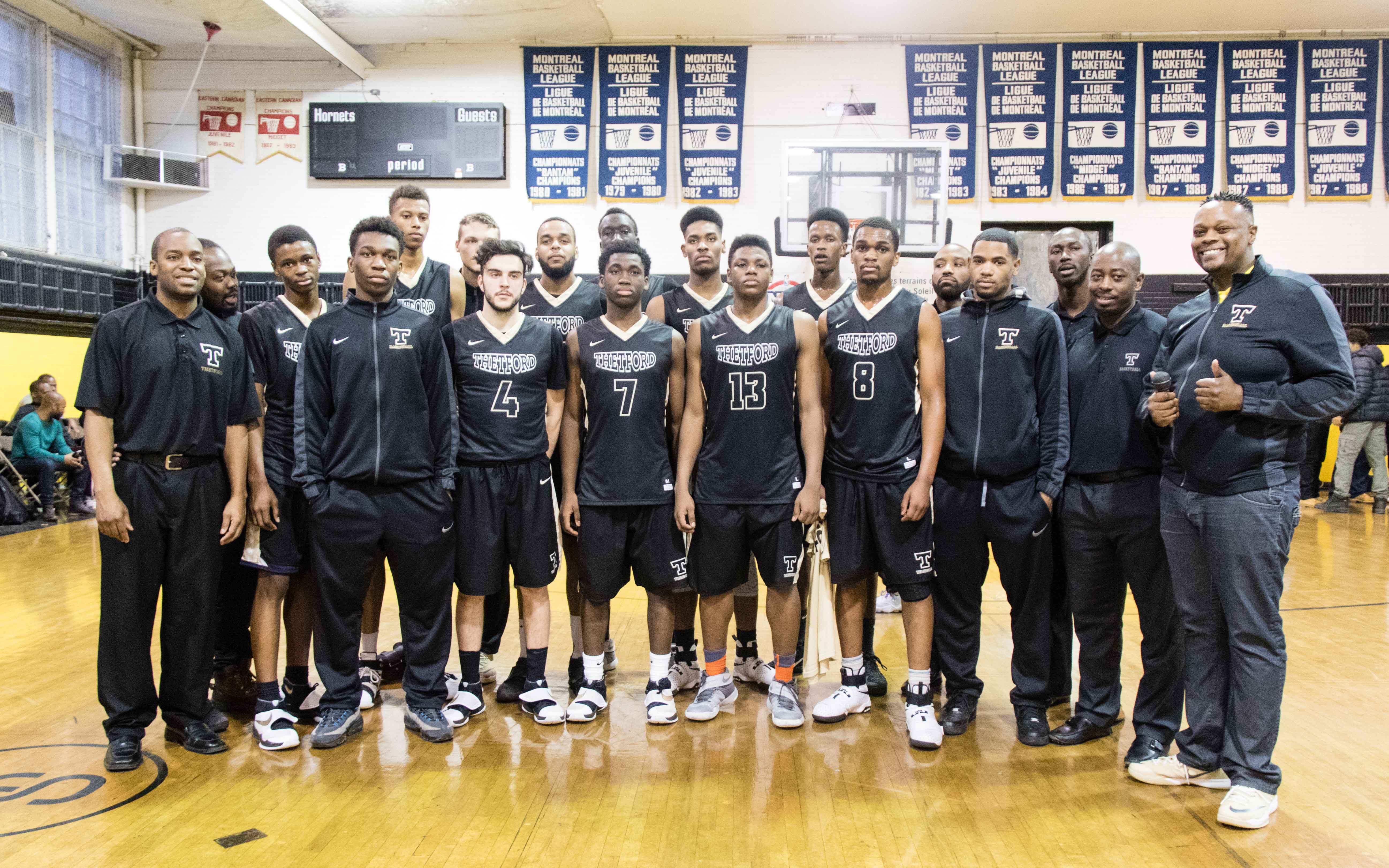 The Holiday Classic Tournament's winning team: Thetford Gold.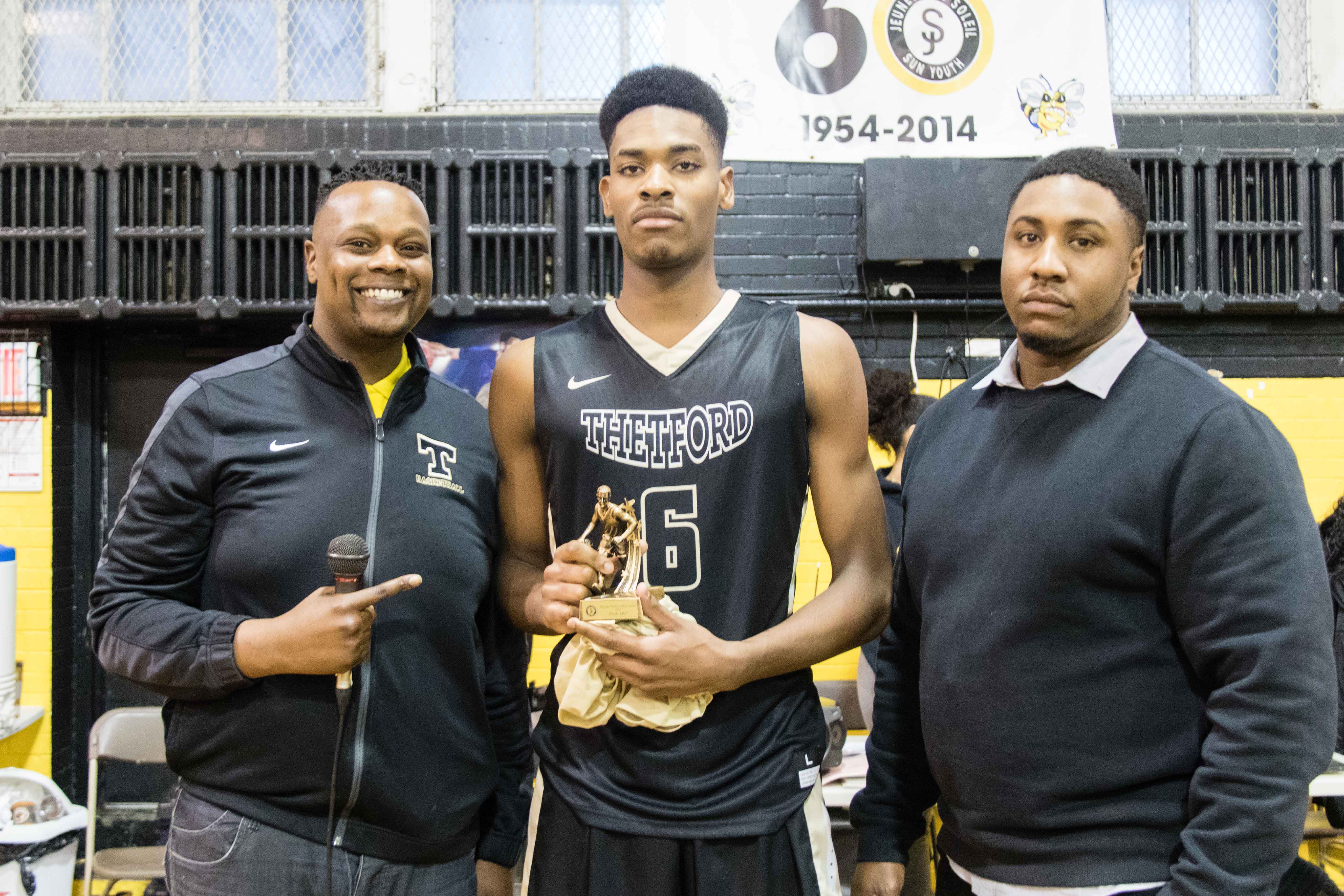 Thetford Gold's most valuable player (MVP), Quincy Guerrier.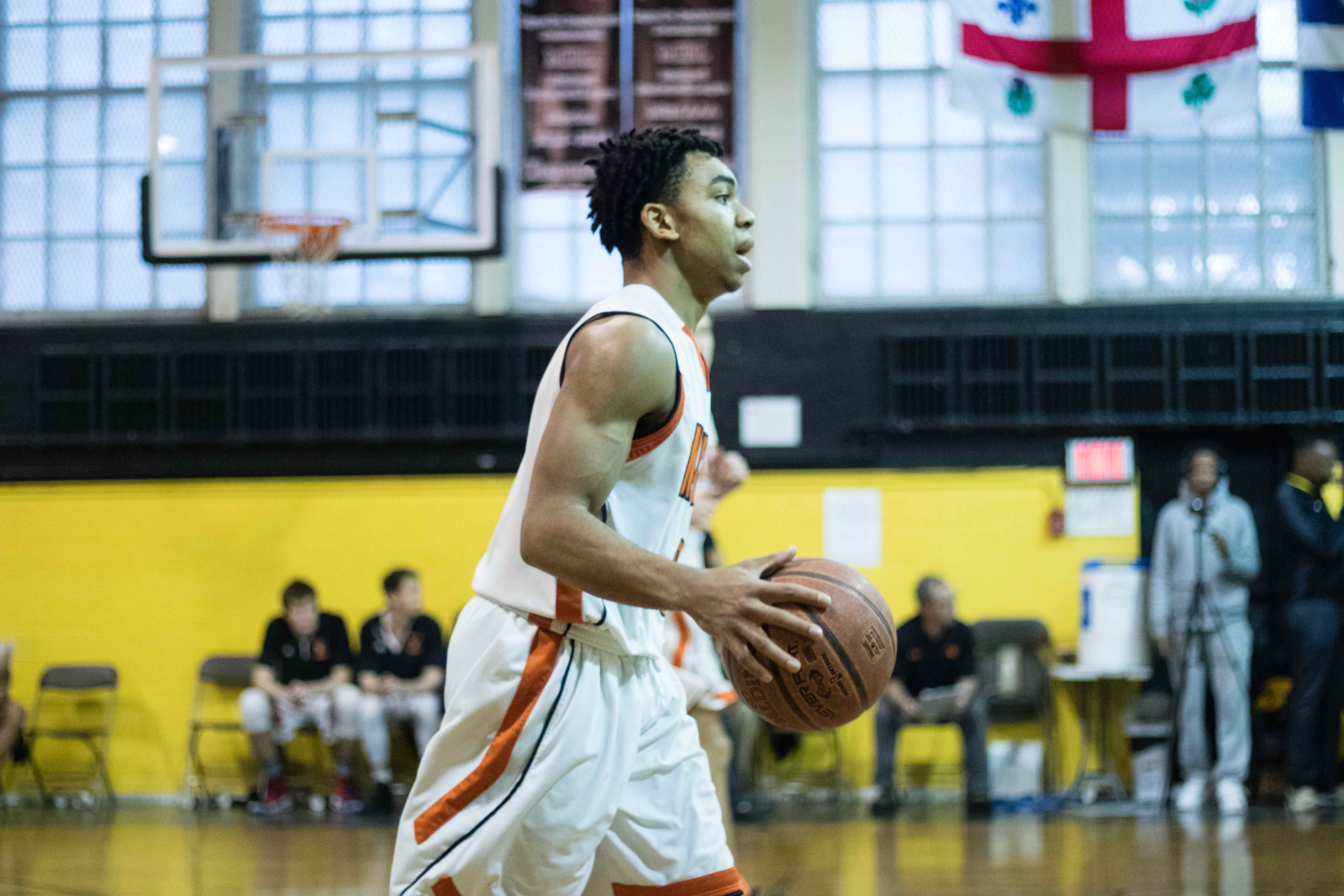 Sun Youth alumnus Eze Dike-Nwagbara now playing for Kimball Union's Wildcats
The 36th edition of Sun Youth's Holiday Classic Basketball tournament took place from December 15th to December 18th. The amount of talent displayed throughout the 26 games was remarkable. Young players, aged between 16 and 21 years old, won the audience's attention with their high game level worthy of the NBA.