The collaboration between PepsiCo Canada and Sun Youth continued on May 4, 2019 at Soccerplexe Catalogna in Lachine with PepsiCo's first Mixed Soccer Tournament. The event was a fundraiser for Sun Youth's Sport and Recreation programs for children and followed PepsiCo's August 25th Canada East inaugural Better Together Employee Golf Tournament where over 10,000 was raised for Sun Youth. This first Mixed Soccer Tournament was an amazing success and helped raise $7,700 for the Montreal charity. 9 teams of PepsiCo employees competed against each other for the good cause, with 10 to 13 players per team. The tournament would not have been possible without the support of the 6-people organizing committee that worked tirelessly leading to the event. During the day, at least 5 PepsiCo volunteers contributed their time and energy to help make the event go as smoothly as possible. Sun Youth would like to thank everyone from PepsiCo involved in the event for their renewed commitment towards Montreal's disadvantaged youth.
On an annual basis over 600 children take part in Sun Youth's Sports & Recreation program. The organization provides children and youths 7 to 17 with the opportunity to play in competitive basketball and football teams through its Hornets program. It also provides a hockey development program called SLAP to kids 5 to 12, a day camp to the same age group and a basketball day camp for 8 to 12 year-old children. Throughout these multiple initiatives, Sun Youth encourages children to stay active and to adopt healthy lifestyle habits. Safety is also a priority for the organization, all coaches and camp counselors trained in that field.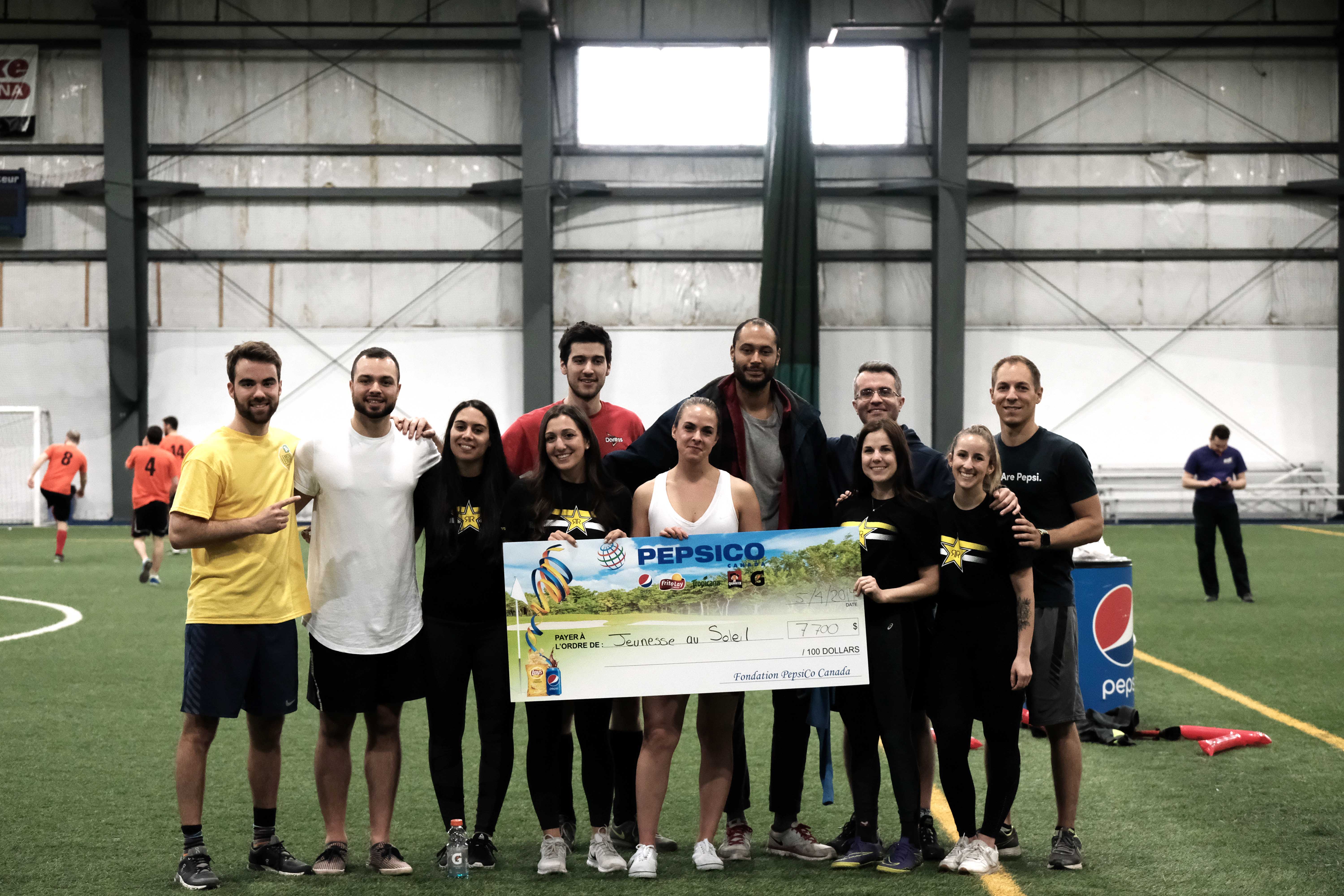 This first Mixed Soccer Tournament was an amazing success and helped raise $7,700 for Sun Youth. Photo courtesy of Sun Youth.