providing youth sports
programs SinCe 1954

DONATE
SUN YOUTH SPORTS
Since our creation in 1954, we have been active in the community providing youth sports programs that give access to children regardless of their families financial situation. Almost every child who is involved with Sun Youth plays sports. We currently offer football, basketball and a hockey development program.

Use our secure connection
PROGRAMS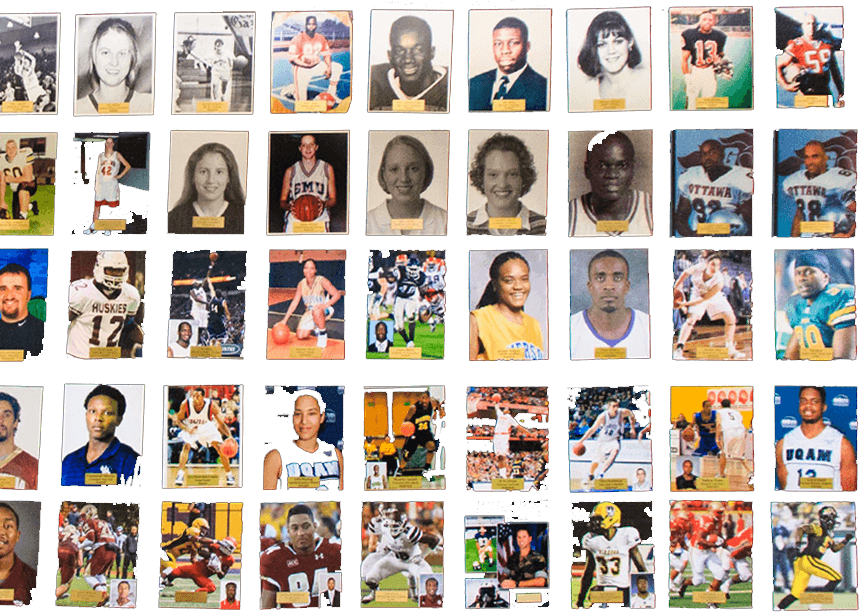 Wall of Fame
It has always been important to Sun Youth that athletes perform both on the field and in the classroom. Those young people who have distinguished themselves with the Hornets before becoming successful in their respective sports, whether at the university or at the professional level, now find themselves on the organization's "Wall of Fame".
SPECIAL THANKS
A special thanks to everyone who donated in our crowdfunding campaign with the fund Mille et Un, which matched donations up to our stated goal. Together we were able to raise over $32,000 to support our athletes. The different categories reflect the level of donation committed by each individual or company.

- DIAMOND -
Marwan Hage, Banque Nationale, David Furlong, Marvin Pascal, Peter Thompson, Robert Gordon

- GOLD -
Howard Cohen, Angèle Bilodeau,
Giovanna Saltarelli, Riddell Canada

- SILVER -
Dimitri Manolopoulos, Claudette Turcotte Malo, Alexandre, Motard, Beverley Kyle, Janet Manning, Jean Patenaude, Kara De La Perralle, Manuel Ferrarini, Maripier Malo, Peter Bell, Sébastien Richard

- BRONZE -
Jeremy Little, Michel Matte, Sylvaine De Plaen, Nicolas Perez, Jesse
Blizzard, Ann St Arnaud, Jennifer Blizzard, Laura Lee, Lester Blizzard,
Lisa Melanie Kaluza Levy, Marilyn Collins, Monique Lachance, Peter
Kerr, Ron Raymond, Ronald Lehrer, Shayan Farooq,

- PATRON -
Boris Polanski, Carol Stevenson, Mahaut Ricciardi-Rigault,
Marie-Jean Forant, Michael Basquill, Muriel Sabbag ,Pierre LeBel,
Robin Brown, Steven Provias, Joe Munro
- DIAMOND -
Marwan Hage, Banque Nationale, David Furlong, Marvin Pascal, Peter Thompson, Robert Gordon
- GOLD -
Howard Cohen, Angèle Bilodeau, Giovanna Saltarelli, Riddell Canada
- SILVER -
Dimitri Manolopoulos, Claudette Turcotte Malo, Alexandre, Motard, Beverley Kyle, Janet Manning, Jean Patenaude, Kara De La Perralle, Manuel Ferrarini, Maripier Malo, Peter Bell, Sébastien Richard
- BRONZE -
JJeremy Little, Michel Matte, Sylvaine De Plaen, Nicolas Perez, Jesse Blizzard, Ann St Arnaud, Jennifer Blizzard, Laura Lee, Lester Blizzard, Lisa Melanie Kaluza Levy, Marilyn Collins, Monique Lachance, Peter Kerr, Ron Raymond, Ronald Lehrer, Shayan Farooq,
- PATRON -
Boris Polanski, Carol Stevenson, Mahaut Ricciardi-Rigault, Marie-Jean Forant, Michael Basquill, Muriel Sabbag ,Pierre LeBel, Robin Brown, Steven Provias, Joe Munro