FOOTBALL
WE'VE GOT A
TOUCH DOWN!
Our football program is for youth ages 7-17 and allows them to play the sport and to gain precious life lessons.
HORNETS
FOOTBALL
We have five teams that compete regionally. Our three teams with the youngest players (Atom, Mosquito and Peewee) play in the Montreal Regional Football League (MRFL) while our two teams with the oldest players (Bantam and Midget) compete in the Quebec Bantam Football League (QBFL) and the Quebec Midget Football League (QMFL). All our teams benefit from the experience of our dedicated volunteer coaches, many of whom are Sun Youth alumni themselves.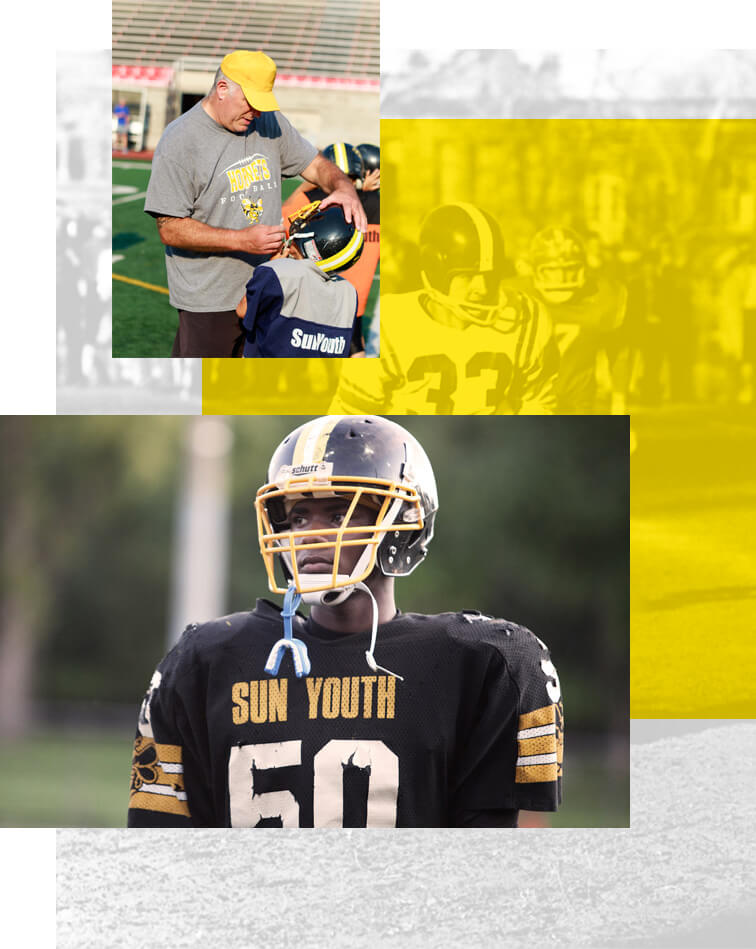 SAFETY FIRST
In recent years, we have increased our efforts in encouraging our athletes to reflect on the importance of safely playing sports. All our football coaches have received training recognized by the Quebec Amateur Football Federation. In addition to this training, they also attend workshops and clinics that teach them about safe practices and behaviors to adopt, while raising awareness about injury prevention. Following a strict protocol, our coaches ensure daily compliance with sports rules and encourage our players to be more active by providing a safe and healthy environment where they feel supported. The well-being of our athletes is our top priority and for that reason we encourage the use of adequate sports equipment for every game level and which respects the Federation's regulations.
Season 2021
Photo credit : CCH Photography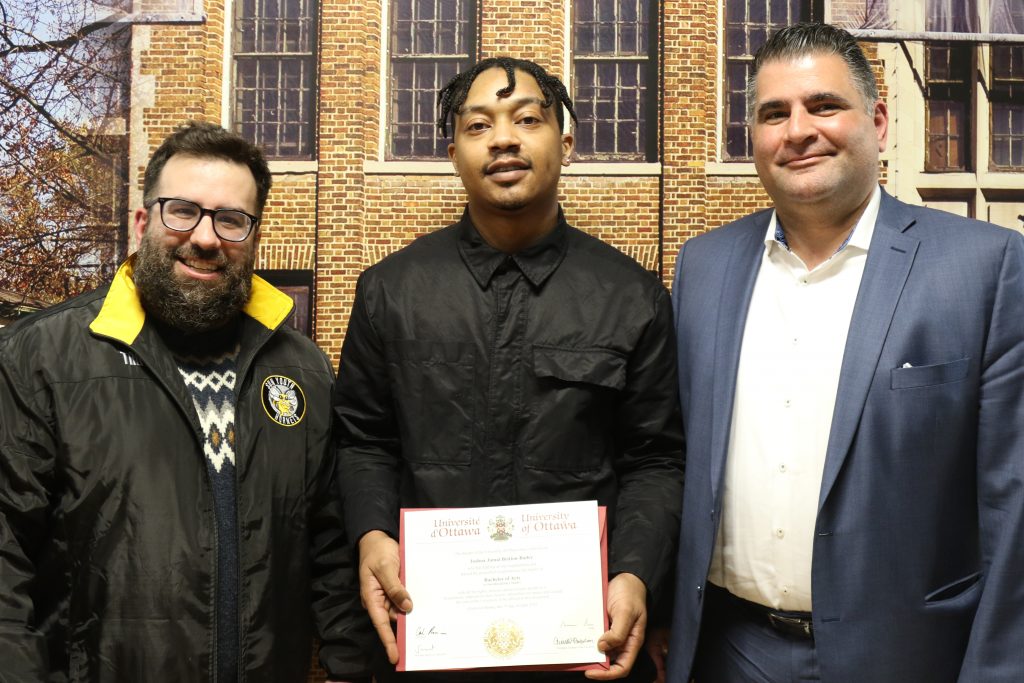 MUCH MORE
THAN SPORTS
The well-being of athletes is important to us not only on the field, but also in everyday life. We help them adopt a healthy lifestyle through healthy meals and by providing them with a study room with Internet access. For our organization, academic success is as important as athletic success. Children who want to be part of our sports teams must do well in school. Every day after school our young athletes are invited to come do their homework at our facilities and volunteer tutors offer their support to those that need it. We also offer scholarships to former Hornets athletes. Joshua Britton-Bailey was the first recipient of the Earl De La Perralle Scholarship. He continued his academic and athletic career at the University of Ottawa, playing with the Gee-Gees team and has just graduated.
DID YOU KNOW?
The Sun Youth Hornets are today one of the best managed football programs in the province. In 2017 the Hornets football coaching staff was named "Personality of the Week" by La Presse (November 26th week).
The midget team has won the QMFL Championship in; 1991, 1992, 2009, 2013, 2014 and 2018.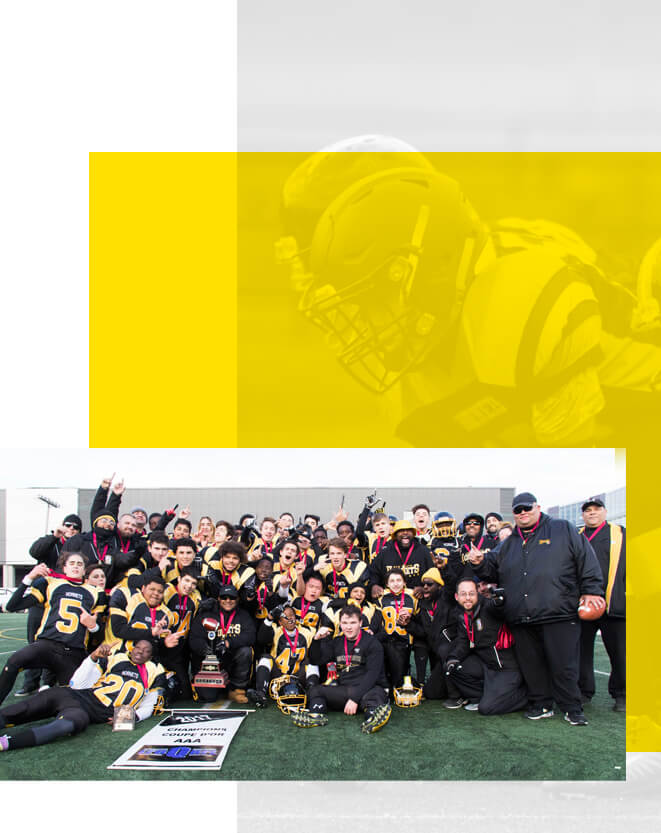 Wall of fame
Many of our former Hornets were able to pursue their dreams at the college,
university and even professional levels. We call them our wall of famers