Here are different concrete and fun ways to give the next.
During the holiday season, it is essential to show our solidarity with those who live in difficult times. For Sun Youth, this means that thousands of Montreal families are counting on the generosity of the community to have enough food to prepare a good meal and offer new toys to their children. To help Sun Youth bring comforting light, here are different concrete and fun ways to give to those in need.
If you are looking for a beautiful Christmas tree to decorate, you can find it at the old Sun Youth headquarters in the Plateau at the intersection Mont-Royal and Parc Avenue. The money collected goes towards helping others throughout the holidays.
This year marks the 16th edition of the Media's Big Food Drive; the main event will take place on December 8th , where members of the media will be collecting money and food at various intersections around Montreal for the benefit of different charities, including Sun Youth. You can also donate food and money at Jean Coutu, Provigo and Maxi's around the city. New this year, you can now make a donation by texting "Xmas" at 20222 and you can also find the closest drop off point to your house on line. Take a look at La Grande Guignolée des médias' new web site.
Café Ciociaro will be holding a benefit event on Friday, December 9th at 7:00 pm (8868 Boul Langelier, Saint-Léonard). This evening is a great opportunity to have fun and help people in the process. Tickets cost 20$. Non perishables food items will also be collected.
Don't miss out on Martin Léon, accompanied by Louis-Jean Cormier at the Saint-Jean-Baptiste Church (309 Rachel East), on December 14th at 8 pm. The concert is for the benefit of the Robin des Bois Restaurant which supports organizations such as Sun Youth.
At all times, you can become a Sun Youth Hero by dropping off food and new toys or money donations at Sun Youth's Headquarters at 4251 Saint-Urbain Street! A small contribution can go a long way towards making someone's life better. Don't be shy to use the "hashtag" #SYhero to show us your contribution on social media and give an incentive for other people to do the same.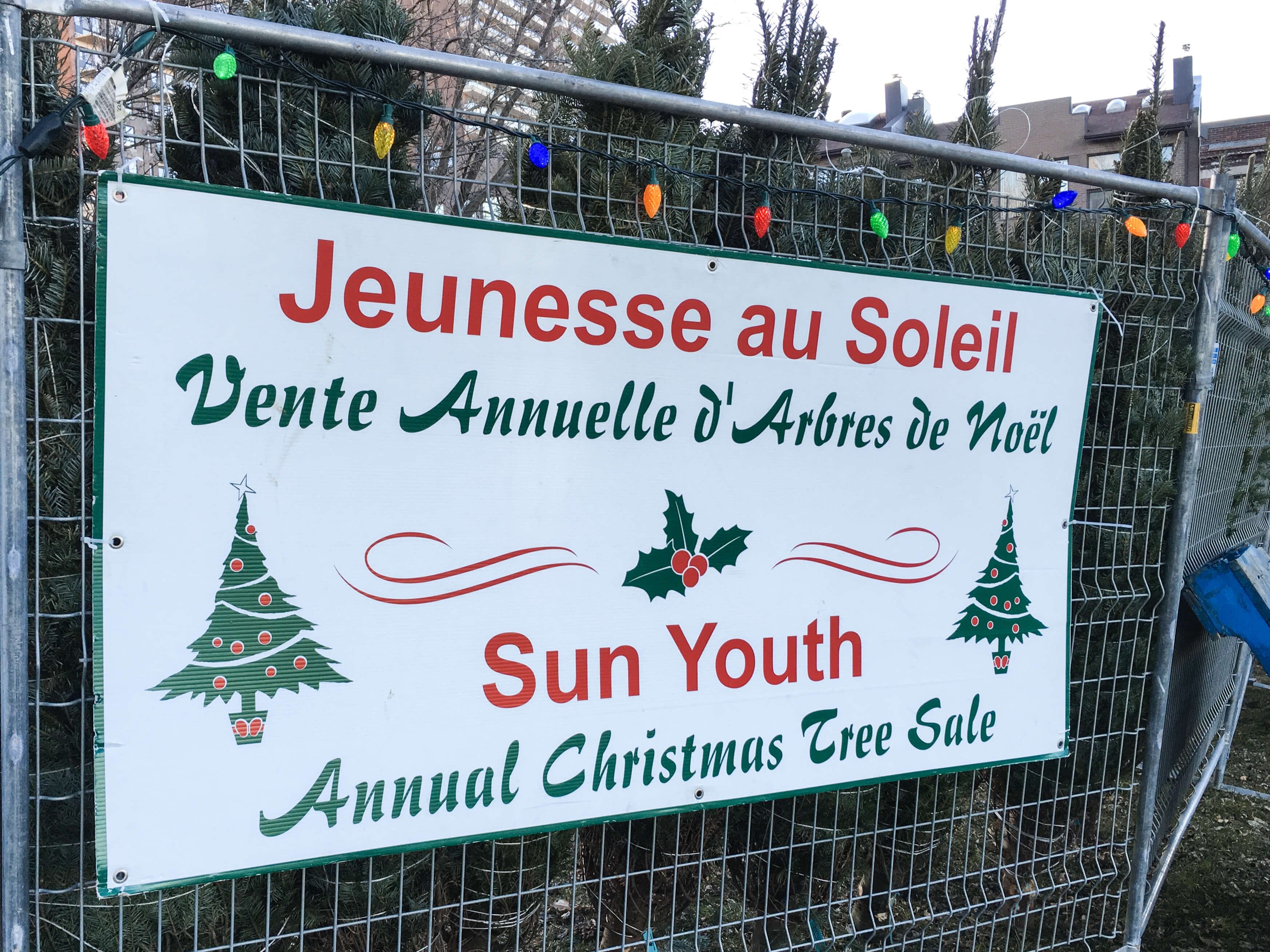 All profits from Sun Youth's Christmas tree sale will go towards helping others.