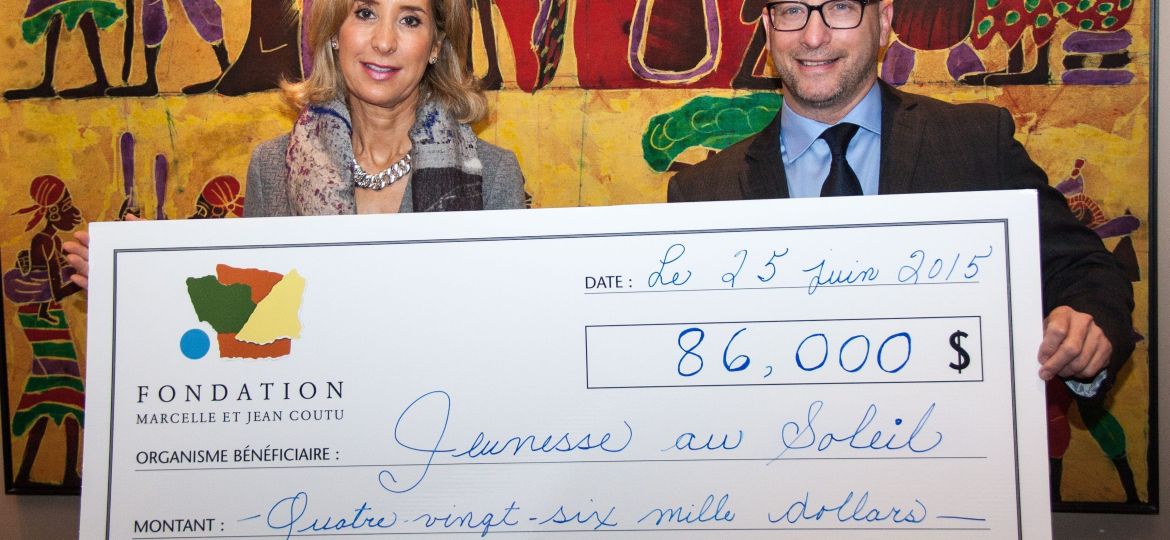 An $86,000 donation to our Children's Help and Medication Programs.
On October 7th, 2015, the Marcelle & Jean Coutu Foundation again affirmed its support for Sun Youth with an $86,000 donation to the Children's Help Program and the Medication Program.
Over the last 18 years, the Marcelle & Jean Coutu Foundation has donated over $1.2 million to support Sun
Youth's community services, strengthening & supporting a platform that has allowed Sun Youth to help sick people. The Children's Help Program is a program designed to help families meet their financial needs during a period where a child is very ill. A child's illness often results in increased stress on his/her parents, who may be forced to depart their professions temporarily or to relocate to Montreal to tend to the illness and recovery of their child, resulting in a reduced income. Families are referred by the Centre Hospitalier Universitaire Ste-Justine and the Montreal Children's Hospital. 
The Medication Program is intended for all low income individuals covered by the Public Prescription Drug Insurance Plan, excluding recipients of social assistance and persons aged 65 years and over receiving the Guaranteed Income Supplement. Available as an emergency assistance, this program allows Sun Youth to cover 100% of one's medication cost for a one-month period.
Without the continued financial support of the Marcelle & Jean Coutu Foundation these programs at Sun Youth would not be made possible. This longstanding partnership has helped and continues to define Sun Youth as an institution for the betterment of people throughout Montreal and Quebec.­