THE SUN YOUTH
HOLIDAY CLASSIC BASKETBALL TOURNAMENT
40th EDITION
December 16 to 19, 2021
The best basketball teams from Quebec and Ontario compete in this annual elite event.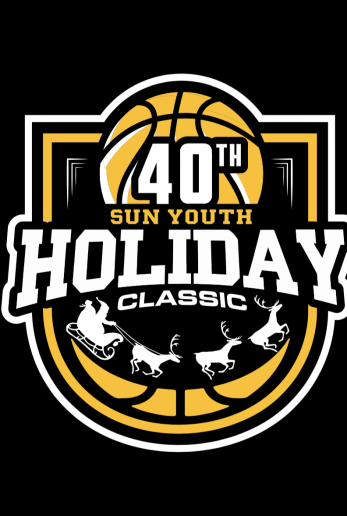 200+ players aged 16 to 21 will participate in the tournament
600+ fans will attend the games over 4 days
Thousands of followers/viewers on social media

Sun Youth wishes to thank the 12 teams that are taking part in the tournament.
NIAGARA PREP WINS
THE CHAMPIONSHIP
SCHEDULE
Date: December 16 to 19, 2021
To get scores in real-time, visit our Twitter Account – CLICK HERE
Schedule will be updated daily
LOCATION AND ENTRANCE FEES
This year, Le Pensionnat-Saint-Nom-de-Marie and le Collège Brébeuf are generously providing gymnasium space to the young athletes for the tournament.
Location: Pensionnat Saint-Nom-de-Marie – 628 Chem. de la Côte-Sainte-Catherine, Outremont, QC H2V 2C5,
Ville Saint-Laurent (Quebec) H4R 1T4
Location: Collège Brébeuf – 5625, avenue Decelles
Montréal (Québec) H3T 1W4,
Entrance :
| | | |
| --- | --- | --- |
|   | Day pass | 4 day pass |
| Adults | $8 | $21 |
| Children | $4 | $8 |
ABOUT THE TOURNAMENT
The Holiday Classic is an opportunity for Sun Youth basketball players to make their mark by competing against the best teams from Quebec, Canada, the United States (including legendary teams like the Riverside Church Hawks (NYC) and Vermont Academy) and abroad (the U19 Chinese National Team).
Over the last 39 years, the tournament has become a premier event for showcasing young Canadian talent, creating buzz and attracting several recruiters and coaches from the NCAA and USports. Some of our past tournament alumni include Andrew Wiggins, Bruce Brown and Samuel Delambert. Sun Youth's own Eze Dike-Nwagbara is presently playing at Yale University; Nathan Grant is now HeadCoach of Laval University Men's team, and Maurice Joseph was the head coach of George Washington University's team.
SUN YOUTH HORNETS
Sun Youth basketball is an iconic Montreal institution. It was the first AAU program in Quebec to travel to tournaments in United States. Over the years many of our former players have gained scholarships to NCAA Division I Universities.
Our year-round basketball program is for youth ages 7-17 and allows them to play the sport and to gain precious life lessons.
All our Hornets teams benefit from the passion and experience of our dedicated volunteer coaches, many of whom are Sun Youth alumni themselves.

Photo (from left to right) : Schadrac Tshiunza – Peniel Goujou – Jaheem Antoine
#SYHOLIDAYCLASSIC
Talk about us on social networks and use the hashtag #SYHOLIDAYCLASSIC wherever you can. With your cooperation, we hope to bring as many fans as possible to the tournament and raise money to continue help our players, and people in need!
The funds raised through the tournament will be entirely used to finance Sun Youth's basketball activities.
On-site non-perishable food collection will go to Christmas Baskets.
Stay connected with Sun Youth!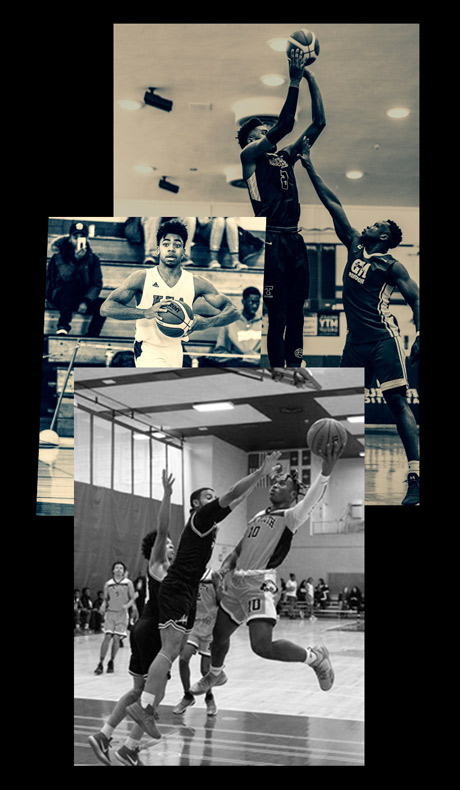 SPONSORSHIP
Thanks to the financial support of our donors and sponsors, we are able to fund the participation of athletes from underprivileged backgrounds in our programs and to make sports accessible to as many people as possible. Organizing a basketball tournament incurs significant costs, especially for a community organization like ours. Your sponsorship can make a huge difference in the lives of young people.
MEDIA GALLERY
Photos in this gallery were taken during past Holiday Classic tournaments. The gallery will be updated during the 2019 tournament. Please visit this page regularly for updates.
SPECIAL THANKS TO REFEREES OF THE MMBRA ASSOCIATION
Without their collaboration, this tournament would be impossible!